"The harder it gets, the closer you are" – Steven Chopade
It always seems that the closer one gets to the end of a task or period of time, one gets the most impatient. That's certainly me these days, impatiently waiting for spring to start! Thankfully the piles of snow are quickly receding: I almost forgot what my deck and yard looked like!
Today the temperature reached 9 degrees celcius. It's sunny, and I'm getting my seed starting materials out. Soon it will be time to start some seeds indoors, though I could be starting onions now. Funny how a temp like 9 degrees is exciting and warm this time of year! Come fall we'll be literally shivering in our boots when the temps reach single digits!
What's New
I wish I had some exciting news to report, but honestly I've just been taking care of housekeeping. Literally. Spring must be coming because I have been in a cleaning and organizing mood! Besides my house and studio, this sentiment also includes my website and Etsy shop. I've been cleaning up descriptions, updating info and freshening up listings. And as usual, I have a ton of new items to photograph and get listed, that will probably take me all year to get through – HA!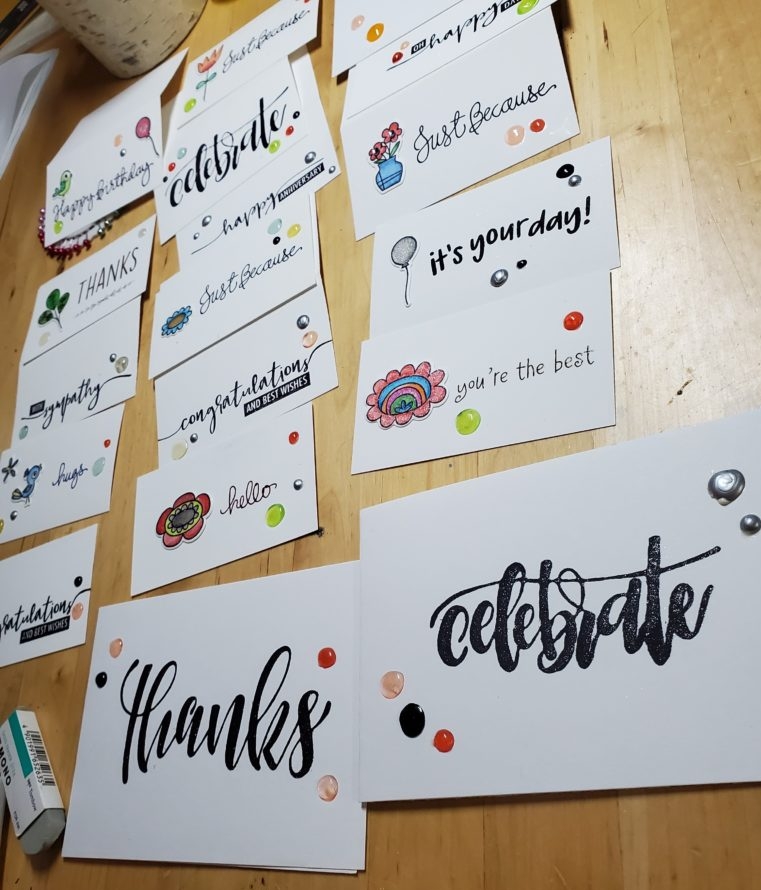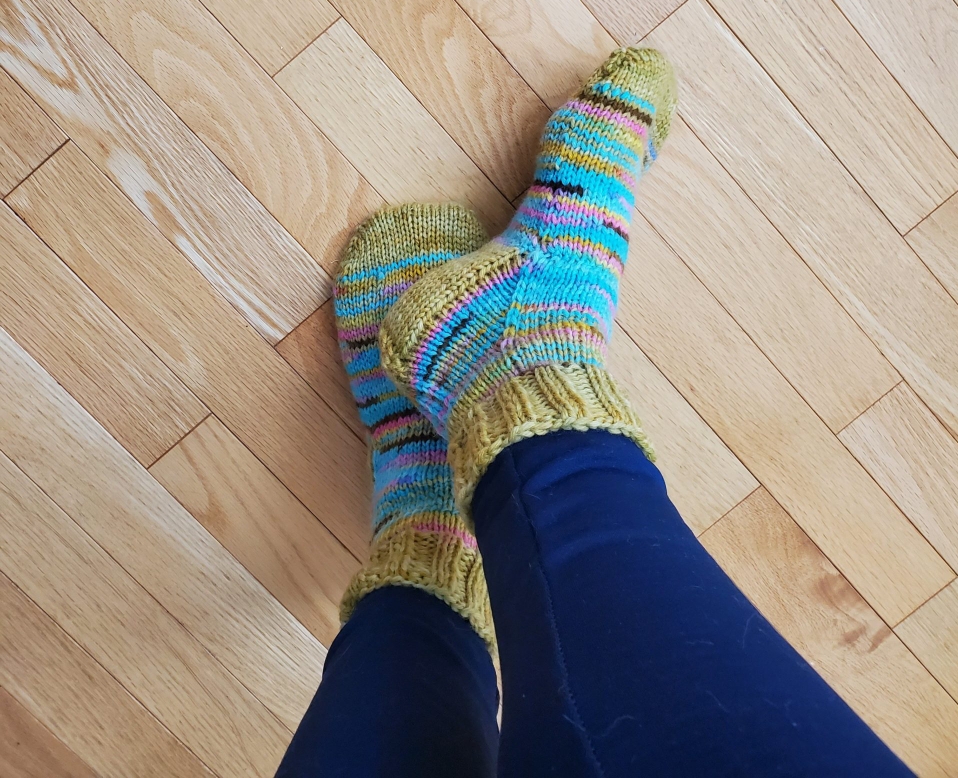 I've been working on using up my fisherman's wool that I've had kicking around for years, long before I started spinning. Fisherman's wool is worsted weight, and it's been so cold this winter, I decided to make some more pairs. The thicker socks are almost like a slipper sock, though I wear these in my boots as well. They keep my feet toasty warm. I'm currently working on my 6th and probably final pair of socks with the Fisherman's wool.
New Products
Click on each photo to be taken to the listing for the item. Also available on Etsy, should you prefer to shop there. Pricing structure is slightly different due to listing fees.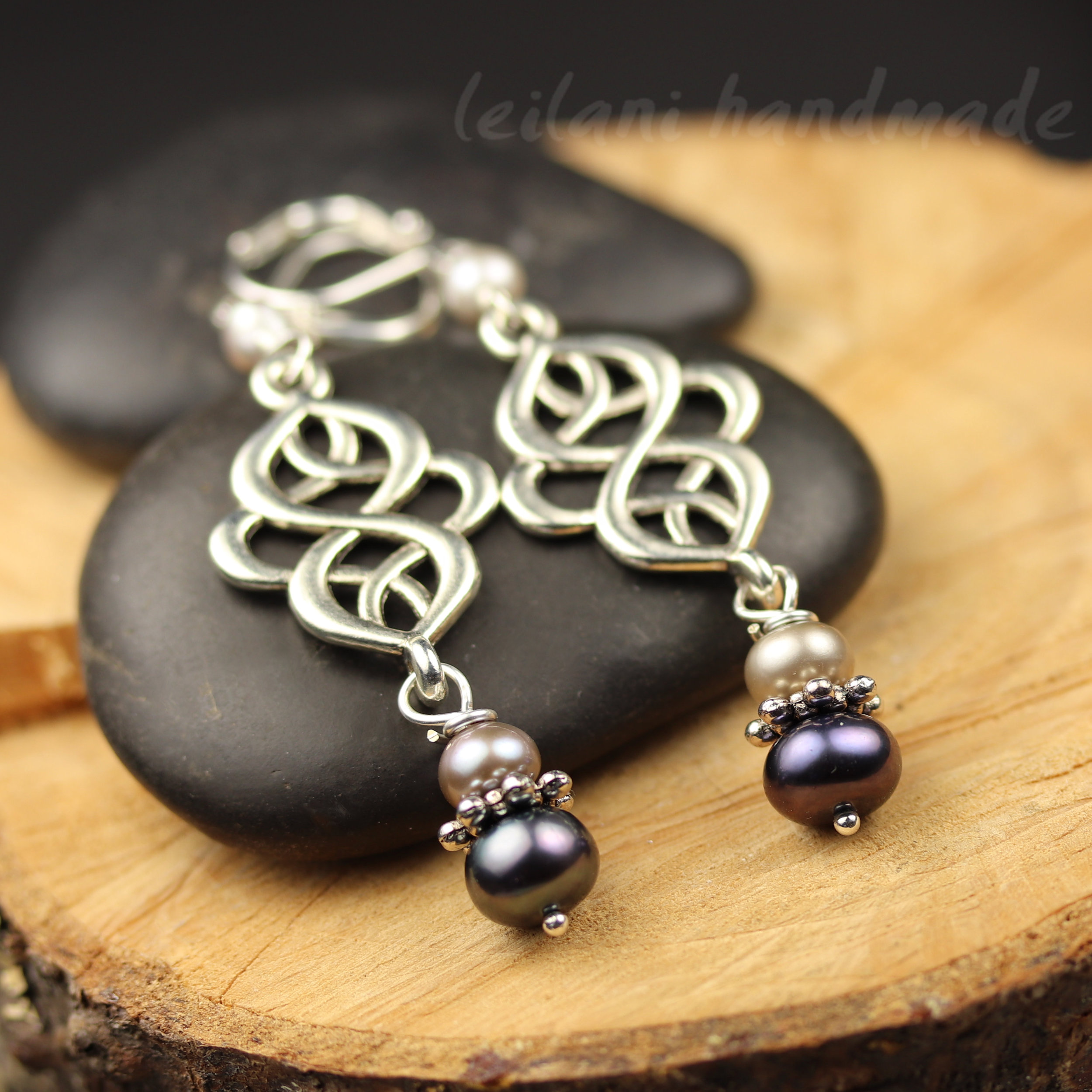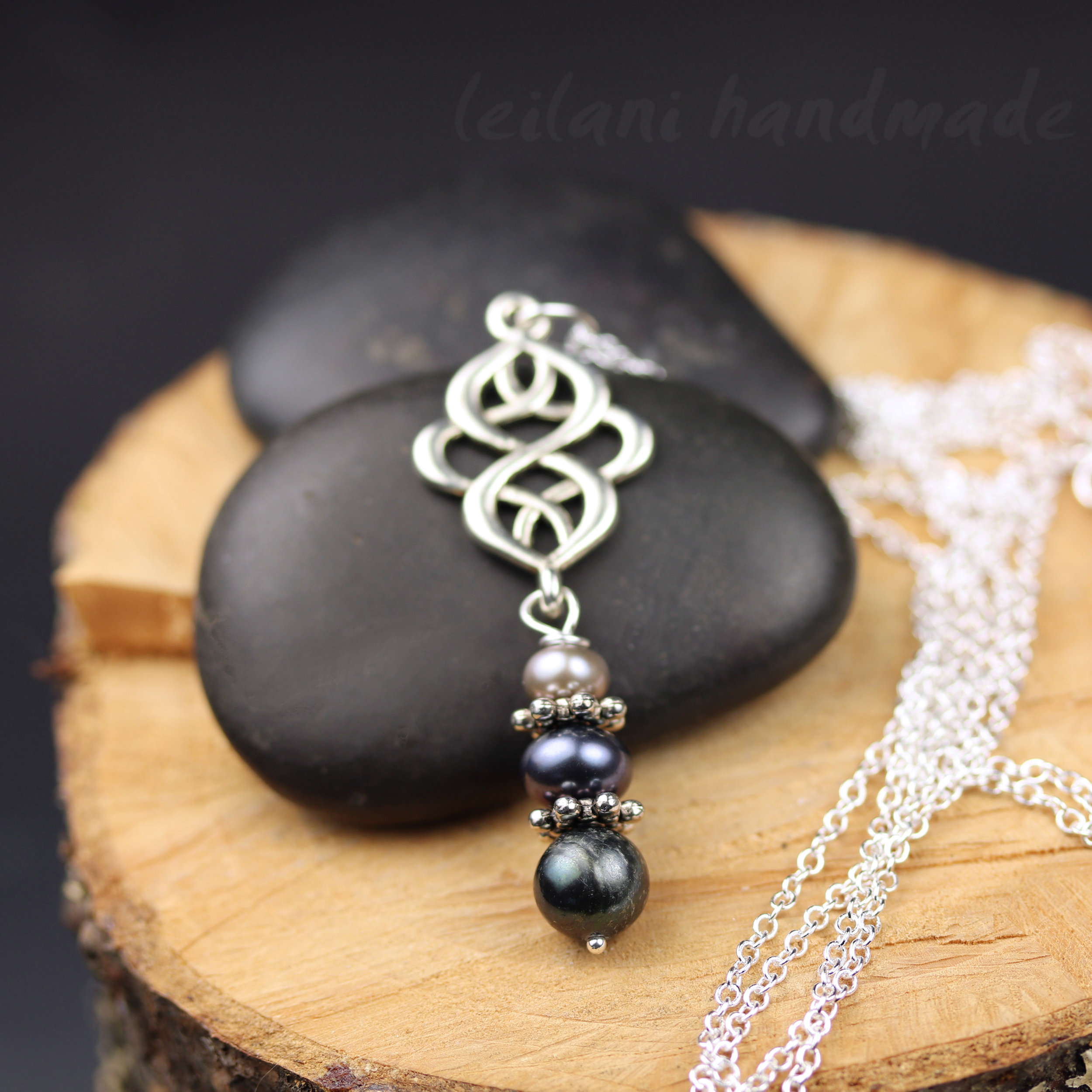 These pewter Celtic knot charms have been around for quite some time, but wasn't inspired to make anything with them, until recently. I acquired some larger freshwater pearls and I immediately liked the look of the larger darker pearls with this pendant. I'm trying to expand my offerings for good quality items that are not precious metal. With the rising cost of…everything, I want to make sure I have products available with a broad price point so that there is a little bit of everything for everyone.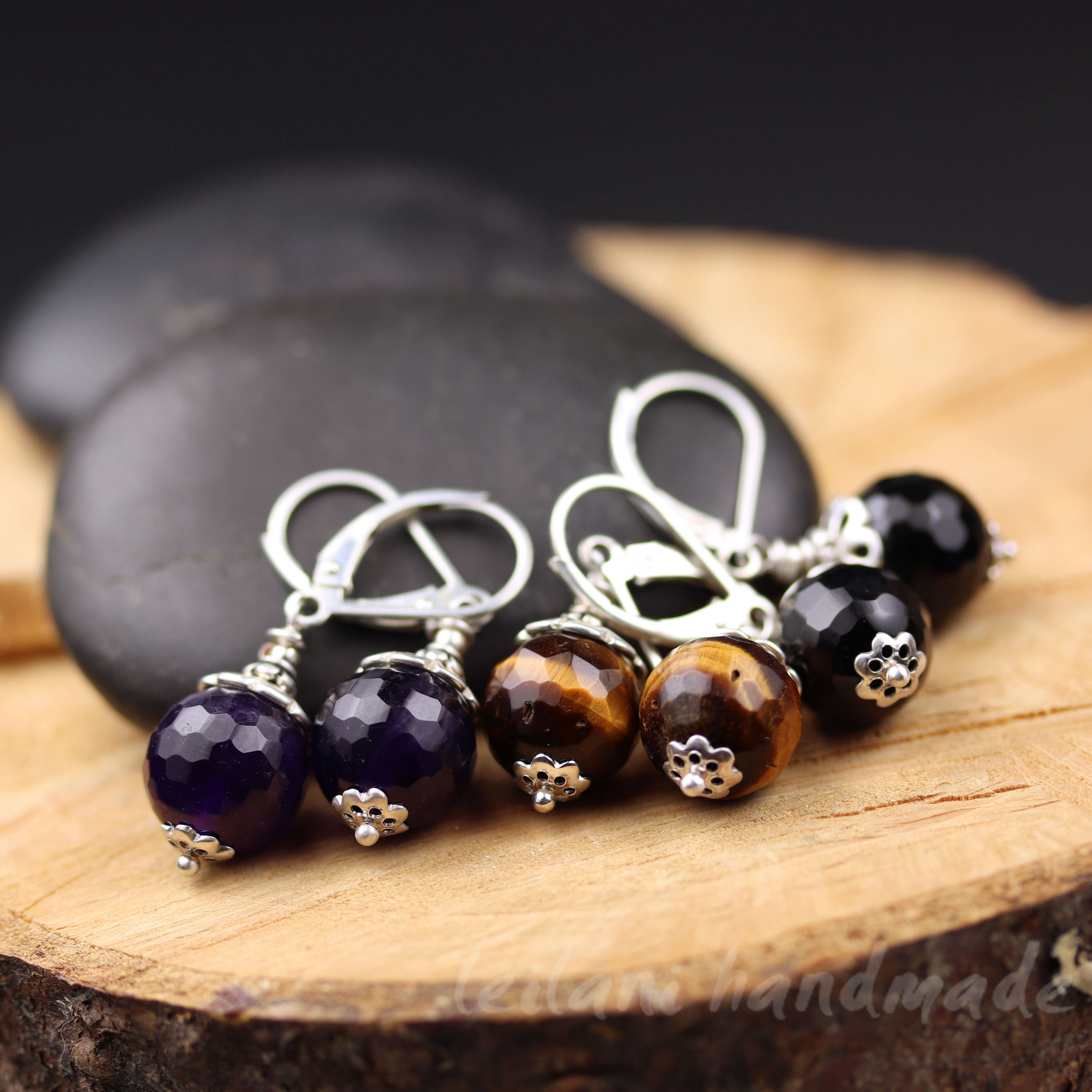 I've relisted These 10mm faceted gemstone earrings with the stones I currently have available: amethyst, golden tiger eye and onyx. But one pair or a set of all 3. I used to have more stones available but am sold out and will not be restocking (at least for now).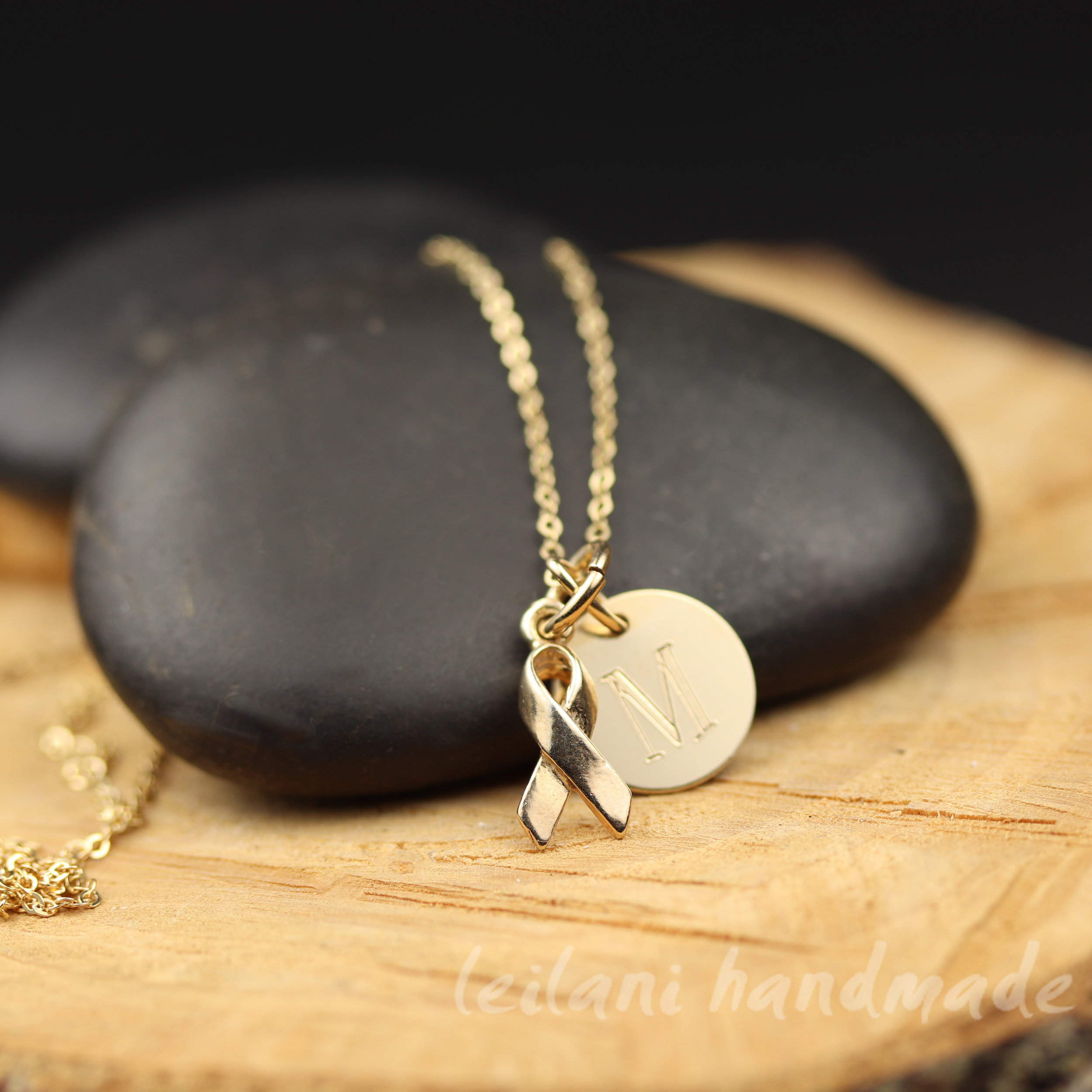 This is an older product that I sold years ago on my old website, now available once again. This petite awareness ribbon is gold plate over sterling silver. The rest of the necklace is gold-filled. You can find out more about gold-filled in this blog post.
Gold is the color awareness ribbon for childhood cancers, which is what I originally bought these charms for (by customer request). I would say if you prefer to wear gold jewelry and have a specific cause that is near and dear to you, to not let the officially meaning deter you. This piece is nice and dainty: perfect for daily wear.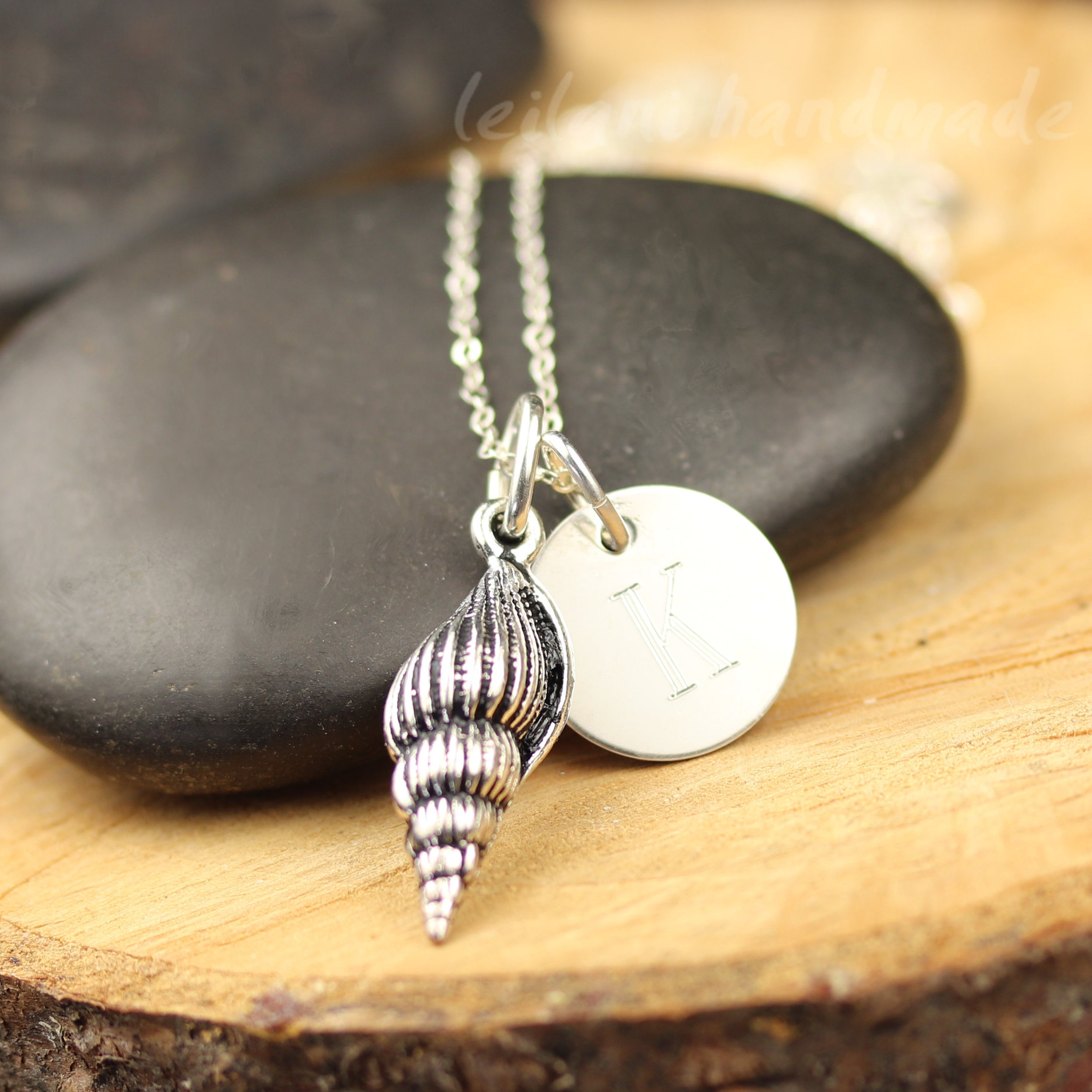 Living near a beach (albeit a cold one!) draws me to all things beach related. I adore the ocean and love living near it. This necklace can be personalized with a initial charm that I manually engrave. Sterling silver chain. The pendant is culinary grade pewter. You can learn more about these charms and their wonderful detail and quality in this blog post.
Revamped Listing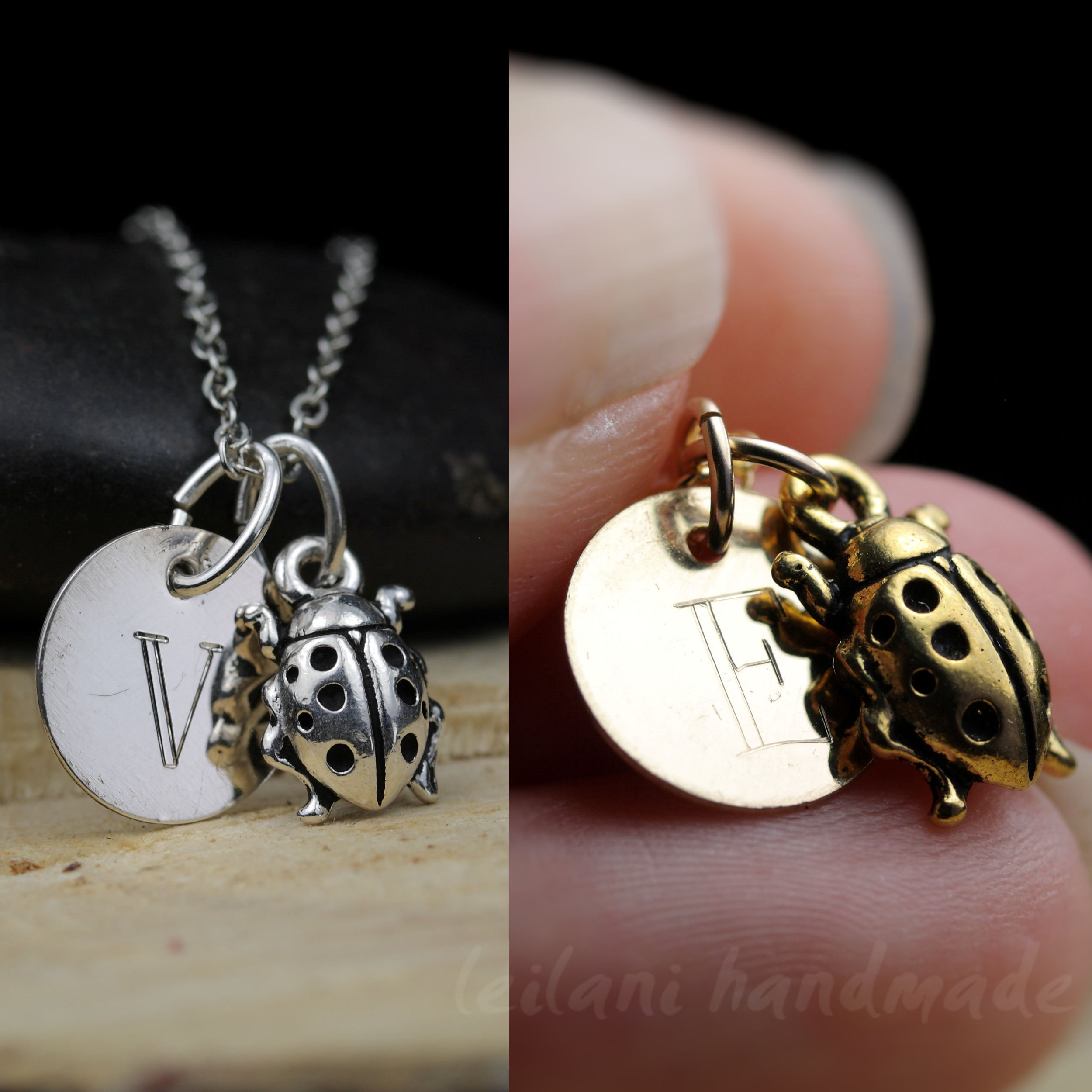 I've decided to amalgamate all the personalized products that are offered in both silver and gold, for ease of comparison and ordering. The horse and bunny necklace from this original collection are now only available in silver, and as of now I am not planning to restock the gold.
I'm off to enjoy this lovely end-of-winter day. Possibilities. So delicious…