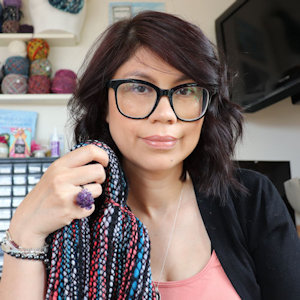 A few words about me: I've been making and selling my creations, mostly online, for more than 2 decades. My main goal is to express my creativity and have my customers feel the love and attention to detail that went into each product. I treat each customer with the care and respect we all deserve. In an impersonal world, I truly value each and every one of you. It is an honor, and my pleasure to make an item just for you and your loved ones.
I began selling online long before it was ever a usual thing. I remember when ebay was a brand new idea! My first pieces of jewelry were sold on that new platform, around 2001. I loved the personal relationship between the customer and seller back in those days. It was such a cool and novel idea, to sell items on the internet! I carry that experience forward to this very day. You never have to worry if you have questions or concerns with your order. I am happy to help every step of the way.
A Positive Personal Shopping Experience
I consider myself a maker artist first and an entrepreneur second. My jewelry has evolved into beautiful yet elegant pieces that hold meaning to the person they adorn.
My fiber prep, dyeing and spinning is about transforming a raw product into a material that will be used to make a well-loved textile. My stitch markers meld the two mediums together, creating fun and functional knitting bling!
At the end of the day, I want my customers to have a positive experience and be happy with their purchase.
Where Items Ship From/To
All items are developed and made in my home studio in the Annapolis Valley, Nova Scotia, Canada. I currently ship to the US & Canada.
Bulk & Wholesale Available
Please feel free to browse around; I am trying to add new stock daily. I do have an etsy shop if you'd like to check me out further. I'm open to bulk orders & wholesale for individuals and small businesses. Please drop me a line any time.
Find out even more about me here…