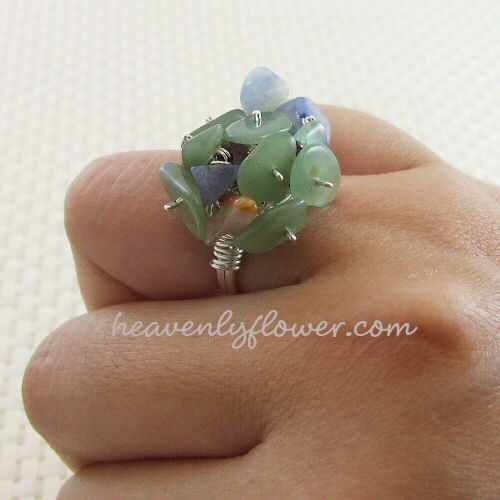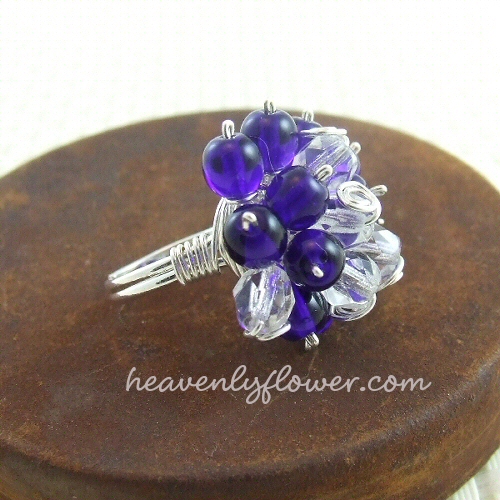 I have been making rings like mad lately.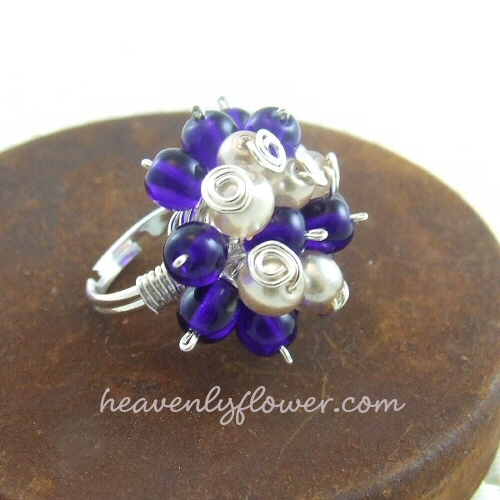 I don't know why I never thought of this before, but what a great way to use up leftover beads: make some funky little cocktail-style rings with them! There are many affordable add-a-bead type ring bases on the market that you can purchase. These are silver-plated with an adjustable base. I love that they work up quickly and the end result is very cool!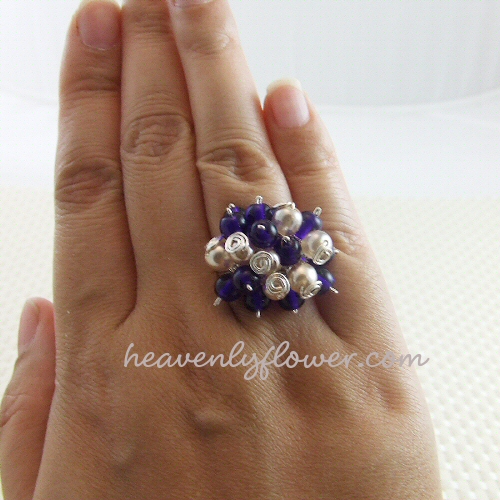 It is a lot of fun to see what patterns emerge when you mix and match different beads. Wrapping them tightly in wire to finish them off makes a nice solid design…the shape is somewhat of a mystery until you finish wrapping.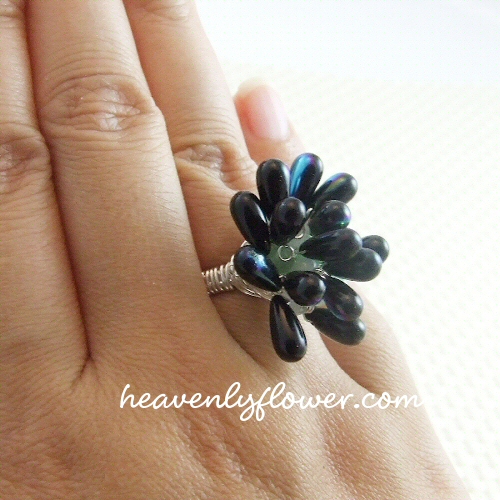 I especially enjoy using different shapes. The end result is even more intriguing than your usual round bead.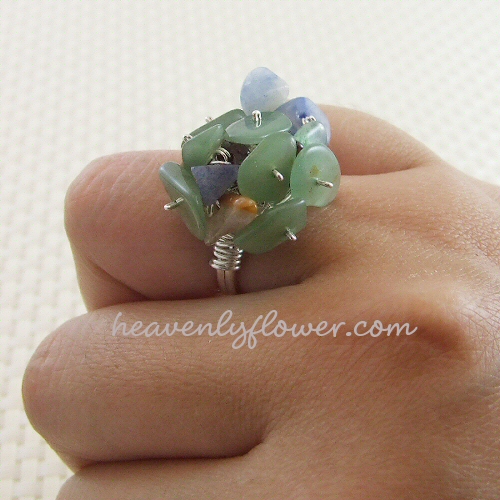 Using up the mishmash of chip beads is by far my favourite material. The beads lay together tightly once wrapped & the colours of the stones blend together very well.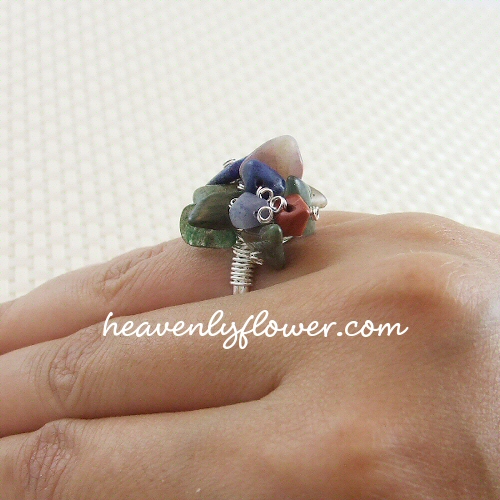 In fact the chip bead rings inspired a new limited edition collection I will be unveiling really soon…:)
Check out my orphan bead project: zipper pulls. 🙂