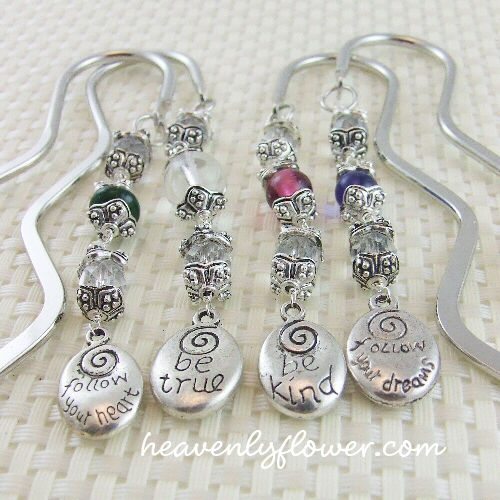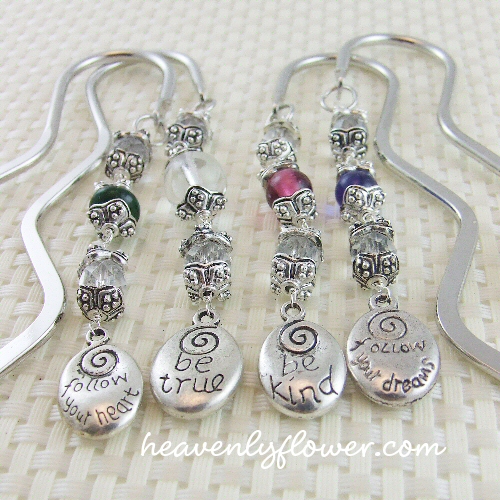 Another great way to use up leftover beads is to adorn bookmarks. Bookmark bases come in a variety of shapes & sizes and best of all are readily available at most bead supply stores – many exist on Etsy. Or, you can buy leather cord and make beaded leather book thongs, also an affordable idea.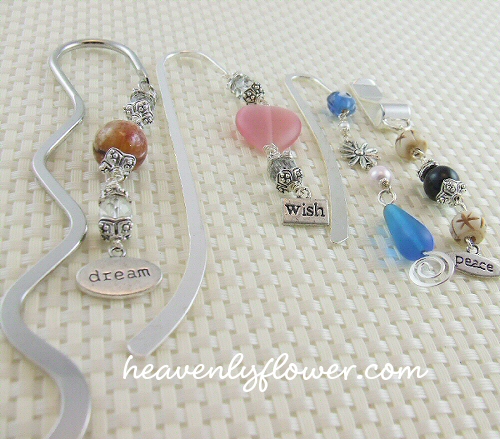 I like to include a bookmark in a birthday or Christmas card or if I am giving a book as a gift to personalize it even more.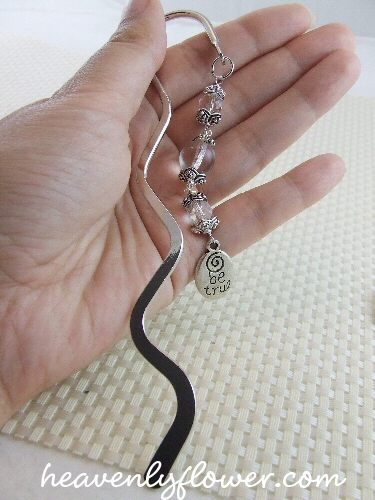 To make them extra special I acquired some inexpensive word charms to make them an inspirational keepsake.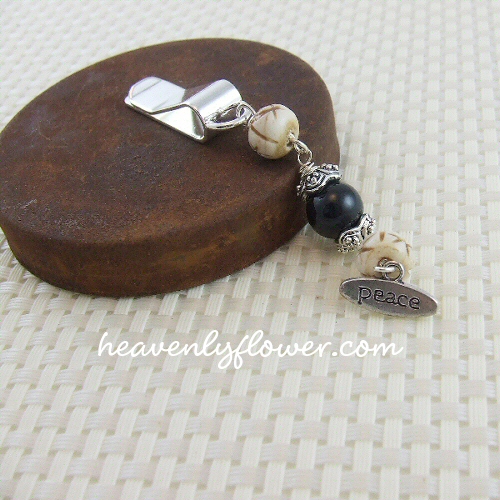 I also find it easier if I have some inexpensive findings on hand, rather than dipping into my main batch of findings for my jewelry work. I am always on the look out for  wholesale closeouts & sales so that I can acquire a large lot of findings cheaply.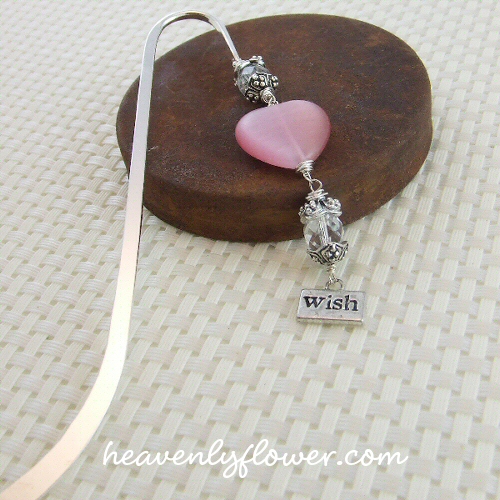 Here you see pewter bead caps which I acquired at wholesale & on sale. Buy a large amount to get the best price, and then store them away for these type of mini projects. These bead caps are pewter & have a nice weight to them…and only cost a few pennies a piece.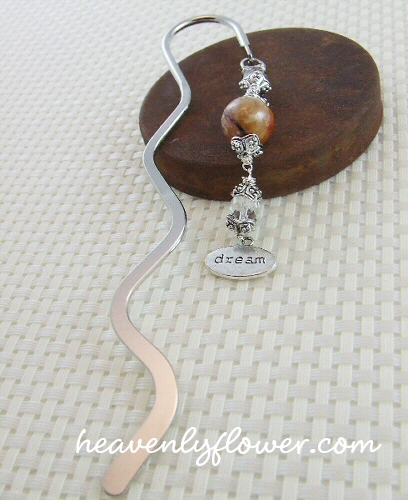 Check out my orphan bead project idea: Hair Accessories