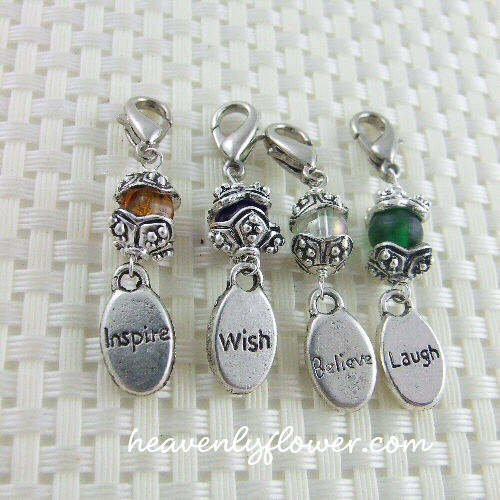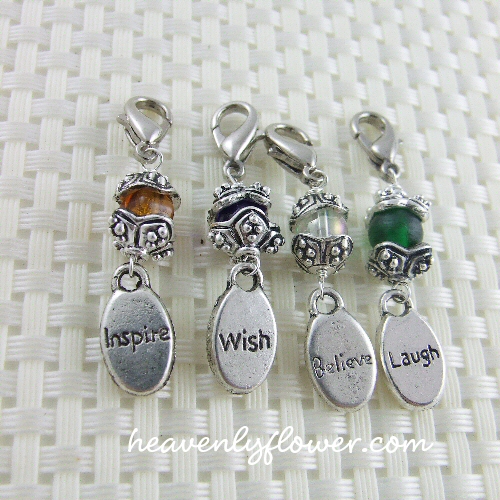 This particular project is combining orphan beads with an excess of nickel lobster clasps. I upgraded to sterling silver lobster clasps sometime ago so I have a wholesale lot of nickel ones sitting around gathering dust.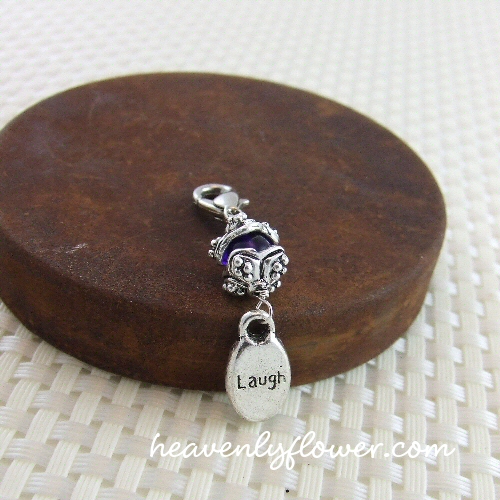 So applying the same inspirational principle as the key chains and bookmarks, I came up with this zipper pull simply because the metal pull on my girls' lunch box snapped off.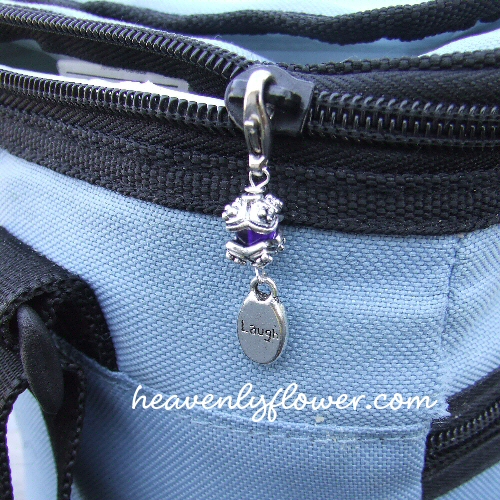 It gives a nice touch to the usually boring lunch box. I  think these would make cute little gifts for jackets, purses & bags, children's shoes or even as cell phone charms. Since they are on the lobster clasp, you can easily change the pull to another style as the mood desires. I can see my girls having a lot of fun with these when they get older.