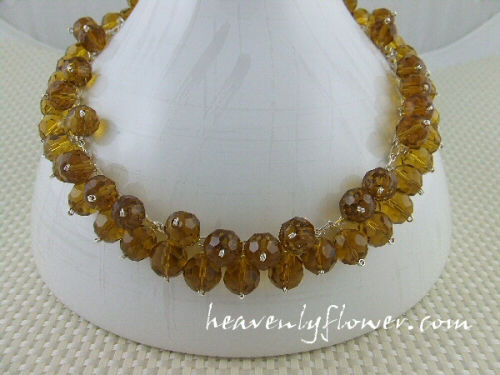 Expanding on yesterday's post, that lately I have been working with colour themes, I now introduce you to one day's project: fun with reconstituted smoky quartz. Essentially, these are glass beads that contain particles of smoky quartz. So yes, they are "just" glass but are they ever so pretty! I don't purchase a lot of glass anymore but when I saw how these faceted beads danced under the lights I had to have them. They are a nice size too – 12mm, so they really make a statement.
Initially, I set out to make one of my signature chunky bracelets. However, as the piece evolved it became clear that it laid better across the neckline than on the wrist. And so, voilà – this piece was born: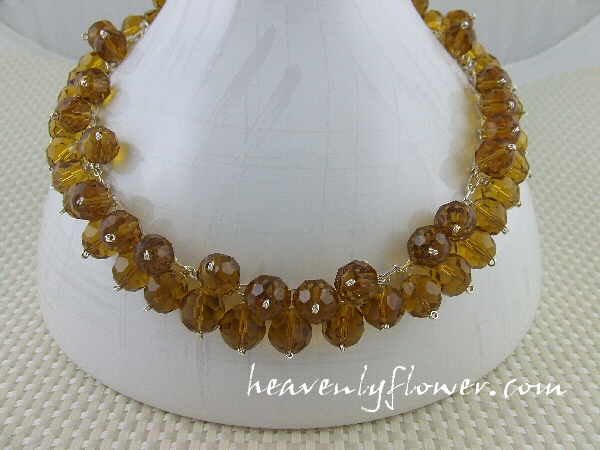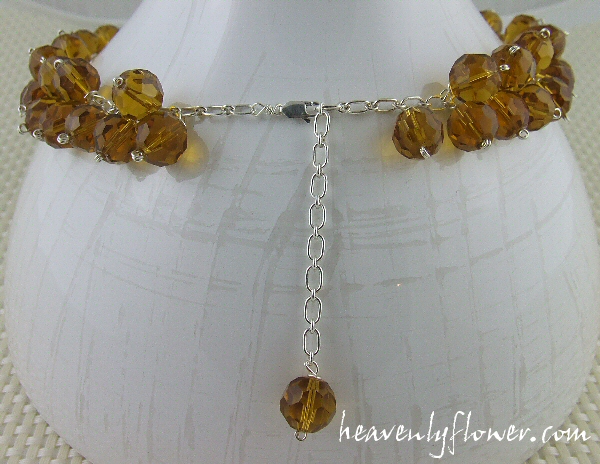 Unfortunately, my photography skills do not do it justice. It looks and feels like a million bucks on. This is probably due to the heavy sterling silver dot dash chain, as well as the 22 gauge sterling silver wire each bead is affixed on the chain with. I also made sure to make it adjustable length wise so that it could be worn in different ways: choker style or longer. I love how it looks and feels on –
I was really, really tempted to keep it for my own personal collection!
If you can imagine, this was a fairly labour intensive project, so I finished up my adventures in sparkly amber coloured bead land with two elegant and tasteful pairs of earrings: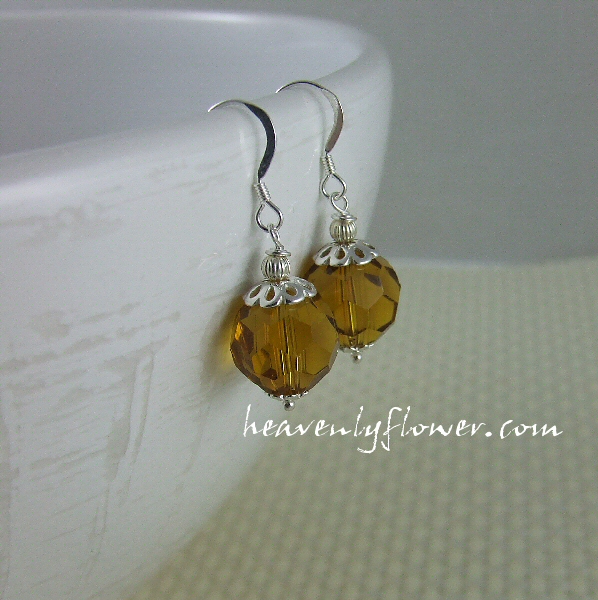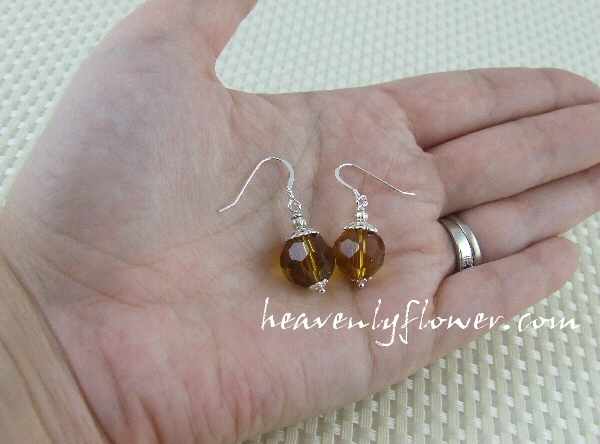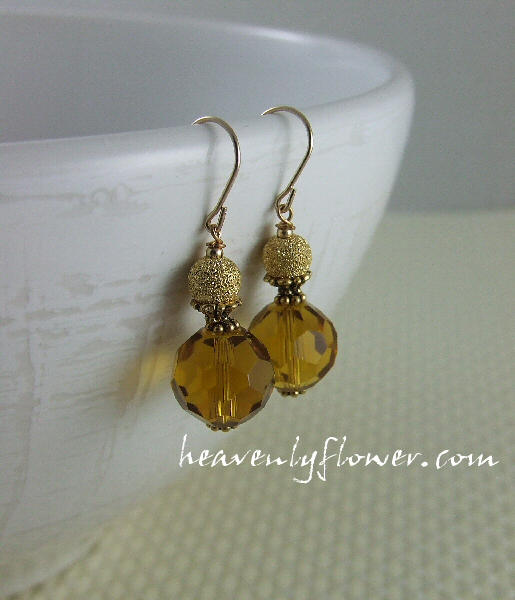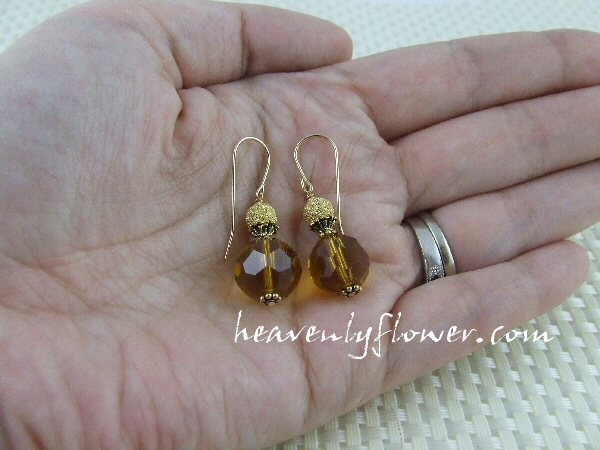 That was fun! I am really hoping to find time to do more projects like this!