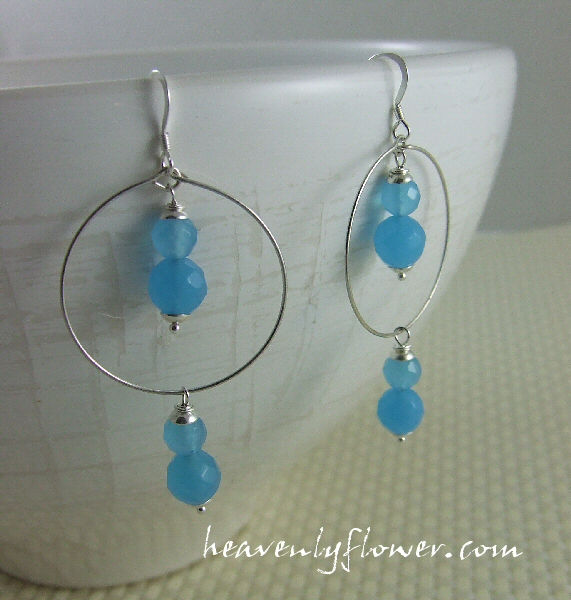 So the other day I had the opportunity to have an adventure in sea blue – or aqua blue as these particular beads are properly called. I currently have dyed quartz and fiber optic cat's eye beads in aqua blue. I have beads of all colours of the rainbow in the cabinet…so I love to get requests for specific colours to work with esp. if it is one I have not touched in awhile. I mean really, do I need an excuse to get creative? Twist my rubber arm…
Check out these dyed faceted quartz beads paired with sterling silver hoops. I tell you, the pictures do not do these babies justice: so pretty and sparkly!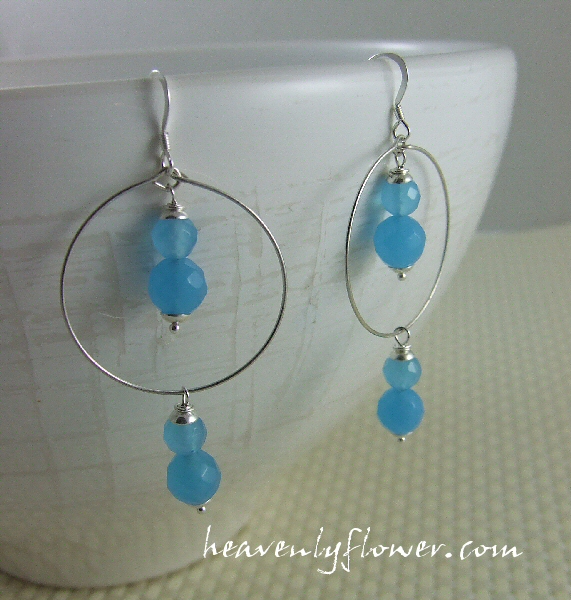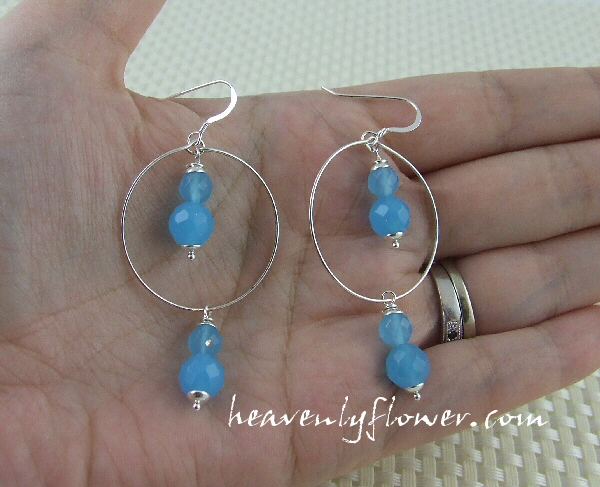 I also have many round 4mm dyed quartz beads. Kind of boring, you know? So I had this idea to wrap them around some memory wire  – the bracelet size – with 24ga sterling silver wire to make a fun & funky hoop earring. I have not worked in memory wire in a long time, & due to the success of this experiment I think I will be doing more projects using memory wire in this way. I can also see making some cool pendants & such as well, not just earrings!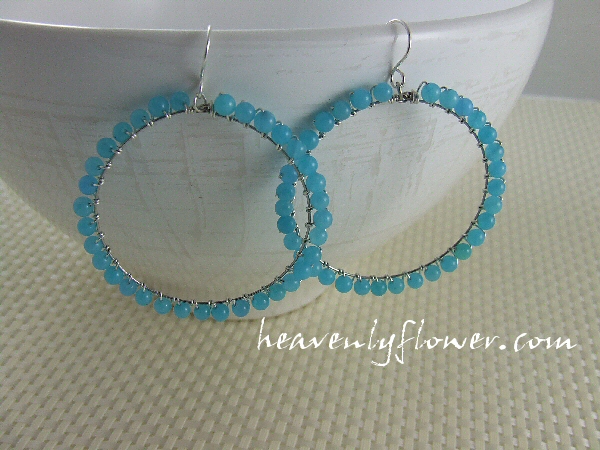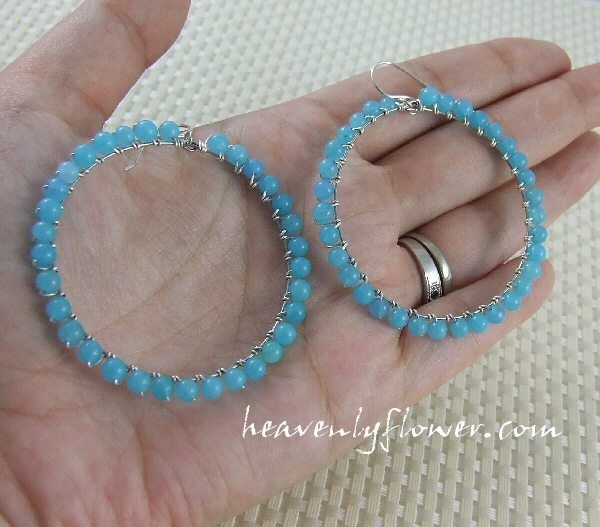 The hoops face back-to-front when you wear them – just like a normal pair of hoop earrings. I decided to put them on sterling silver French ear hooks (earwires) for comfort.
Finally, I really love the look of this hue of blue with white, so I wanted to make a dangly pair coupled with a freshwater pearl accent…and here you have it: 4mm dyed quartz, fiber optic cat's eye beads and 5mm frewshwater pearls on sterling silver: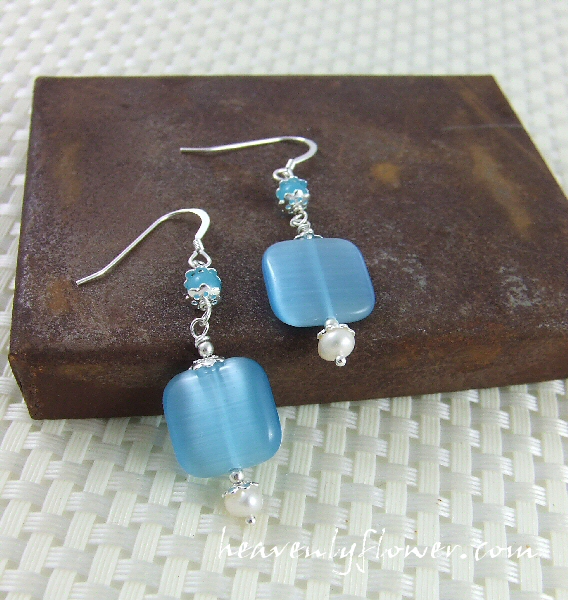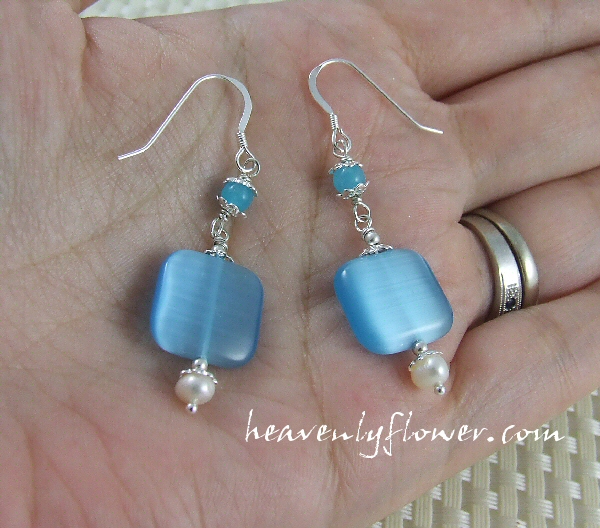 It was really fun to work with this colour amongst all the Fall colours here in Québec…really makes me long for white sandy beaches and turquoise seas! 🙂