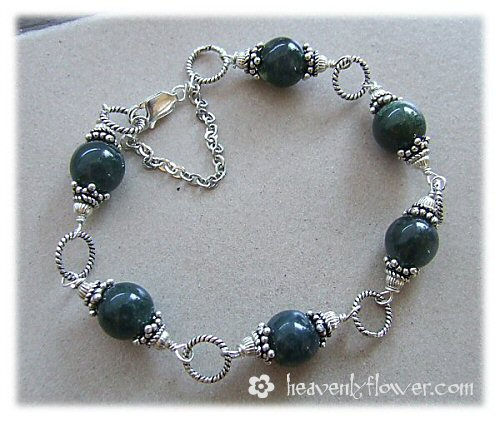 I am happy to report that I was able to make another 3 pieces today…bringing me pretty close to my goal of 100 pieces in my Etsy Shop. Here's what I came up with: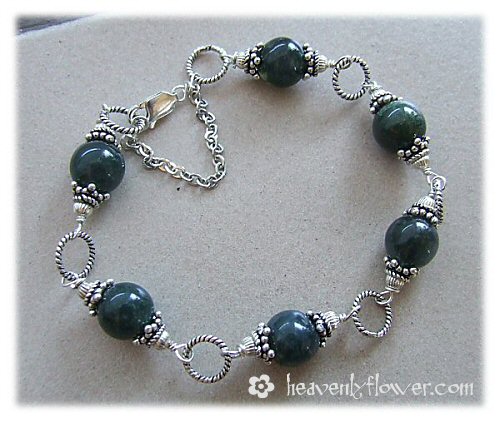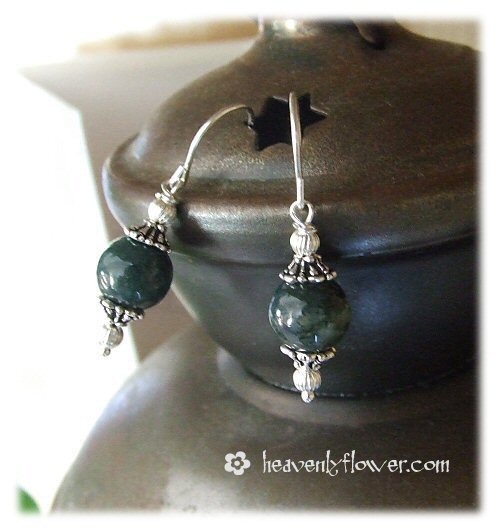 I only had a handful of these pretty jade beads left, & they are very special to me as they were purchased during a trip to India a good friend of mine took. So I came up with this bracelet, and then a matching pair of earrings with the final last two beads. These 9mm beads are really pretty, I hope these pieces go to a loving home. 🙂 Jade is also the mystical stone for those born in the month of March so it was very appropriate to make these pieces & list them this month.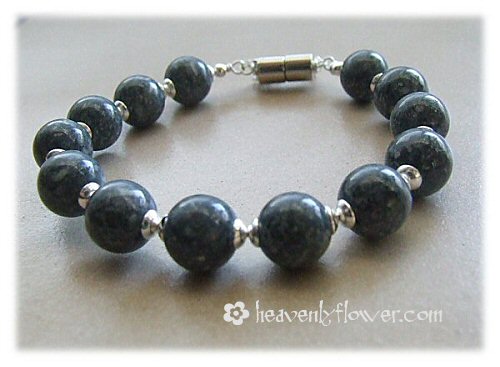 The third piece, a bracelet, is comprised of 10mm denim fossil beads. I love these beads as they are a blue/black mottled colour that really do live up to their name. I wanted to make a versatile piece as usual, that will go with many outfits. I already had a pair of earrings listed, so a matching bracelet seemed like a natural choice.
I can;t wait for tomorrow & see if I can break the 100 item mark in my Etsy Shop! 🙂