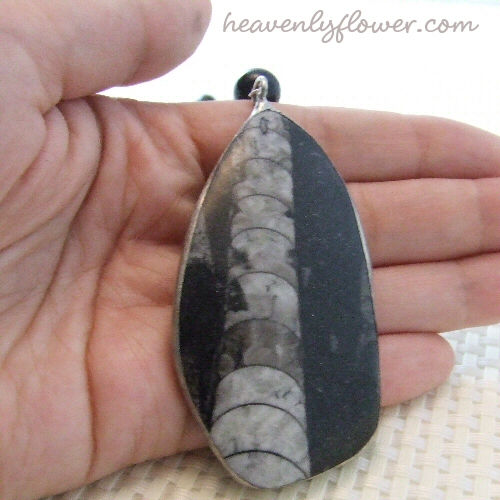 It's no secret, to anyone who knows me, I love rocks. I was ecstatic to find out my now-husband likes rocks too. Between buying beads, minerals and specimens we can do some major damage at a Gem & Mineral Show. Eventually we both want to get into rock hounding & lapidary. For now we leave that to the experts and simply admire.
These pieces from my jewelry box, are what I call my homage to the Gem Show: Slabs. 🙂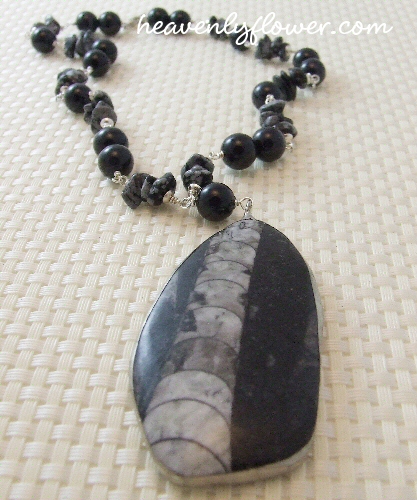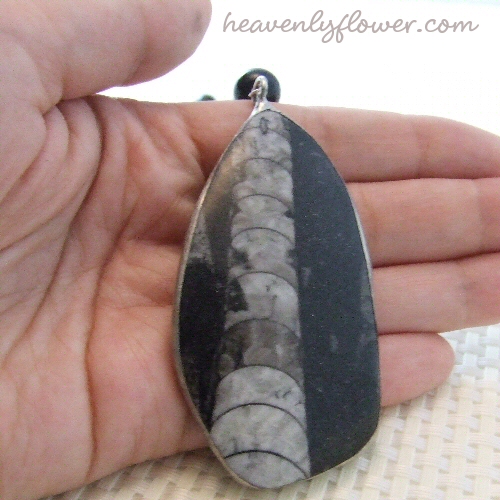 Above is an orthoceras, a common fossil. Both this slab & the one below were set into pendants by a Nova Scotian artist. These were purchased at the Parrsboro Gem & Mineral Show about 7 years ago. Paired with fossil beads (dyed black) and snowflake obsidian chip beads.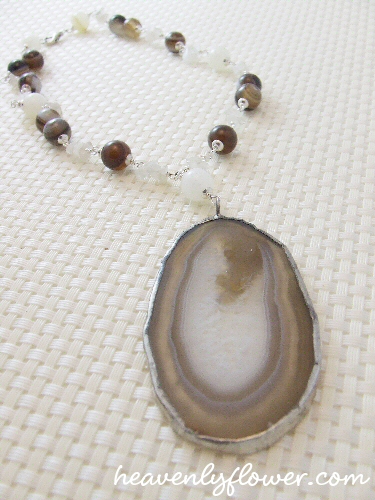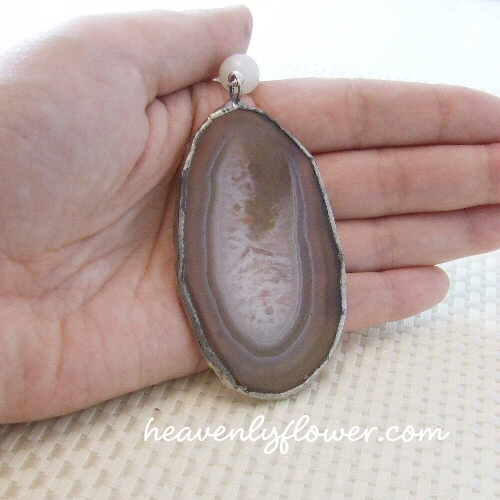 The above slab pendant, by the same artist, is paired with bull's eye agate & flower jade beads, as well as milky quartz chip beads.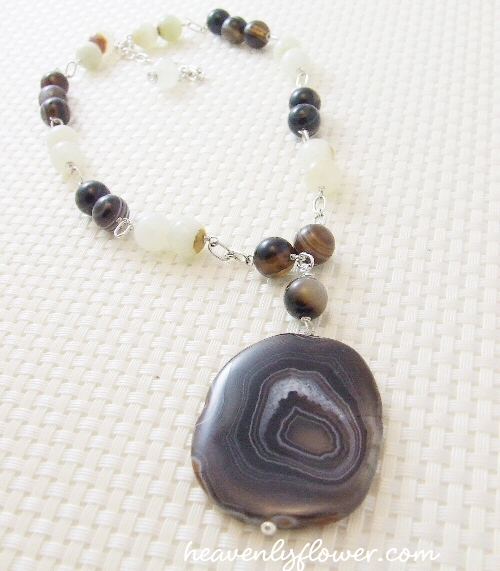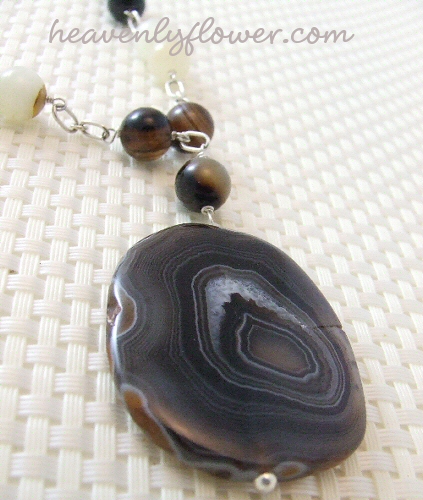 This pendant was from the LBS (local bead store). I loved the patterning of the agate & felt it went well with my collection. So I added this to the jewelry box a couple of years ago. 🙂
My style ranges from the big & bold to the sweet & dainty. But everything has meaning. 🙂
Check out my girls' toddler bracelets also from my jewelry box.