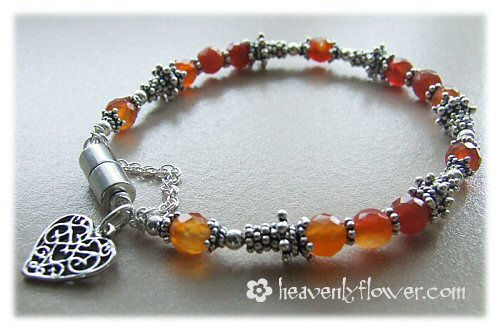 Well, I did it. By the skin of my teeth I did it…I now have 100 things in my Etsy Shop for sale. I am really tired & brain dead…it is hard to focus after being kept up last night with contractions. I will continue tomorrow with my 100 days provided that I feel up to doing it. Tonight I am just finding it hard to concentrate…
So here's what rounded out the items available in my shop: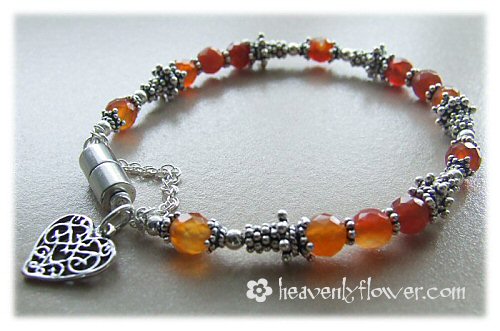 I've been doing a lot with the black carnelian beads lately, & really wanted to play with typical carnelian. So I cheated & dipped into the "premium" supplies, which I usually only use for custom orders, to make this pretty bracelet. Carnelian is the traditional birthstone for August.  These 6mm faceted beads are accented by sterling silver.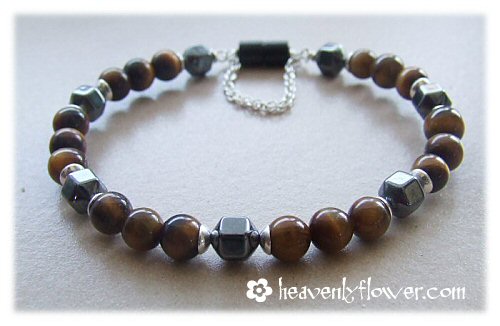 This bracelet was the challenge for the day: how to use up these 7mm lantern hematite beads. I paired it with 6mm tiger's eye for a very earthy piece.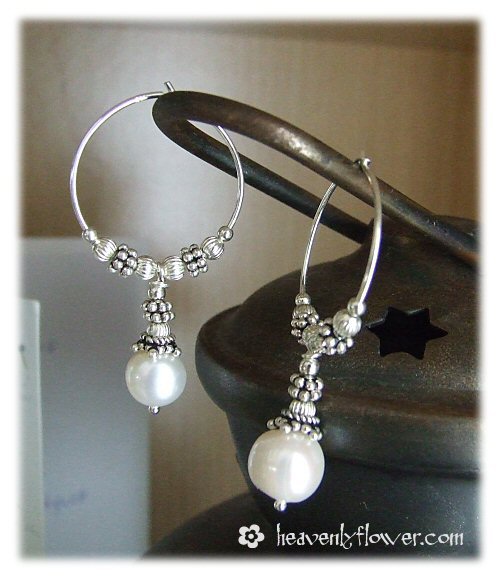 I figure you can't go wrong with pearls. These 9mm freshwater pearls are very special to me since they are from the Philippines. A classy yet interesting pair of earrings mixing the dangle style with the hoop style.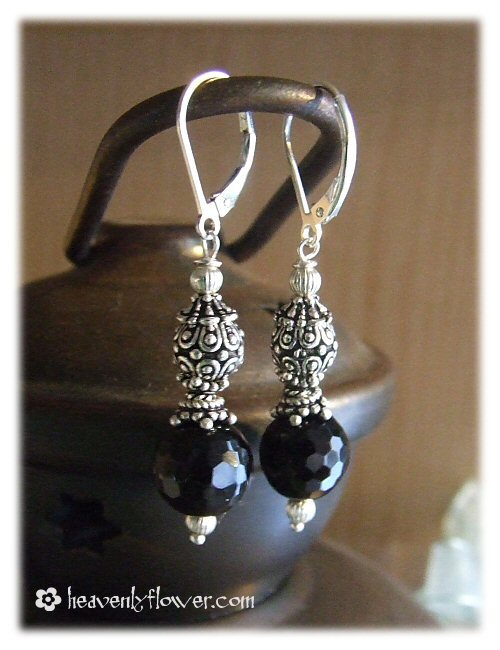 For my final piece, I couldn't help but get into those 10mm faceted black carnelian beads again. I really like how these earrings turned out coupled with the 7mm pewter beads. Tempting to keep for myself… 🙂
So, if it turns out I can keep up with the 100 Days of creativity, I will be putting any new work in my empty Artfire Studio. Don't worry, regardless you'll still be hearing from me…!