I didn't get as many revamped listings up as I would have liked this week. Autumn domestic chores called, and I had the sudden craving for homemade bread, so out came the bread maker. I don't have time to make traditional bread, so I thought this was a good alternative. It turned out so good I think I will move along to no knead breads. I found a recipe for cooking a no knead bread in a Dutch oven and I am intrigued!
I love bread, but it doesn't really agree with me. Plus it's autumn which means over consumption aaaaand…I start to resemble a lump of dough. 😅 But I digress…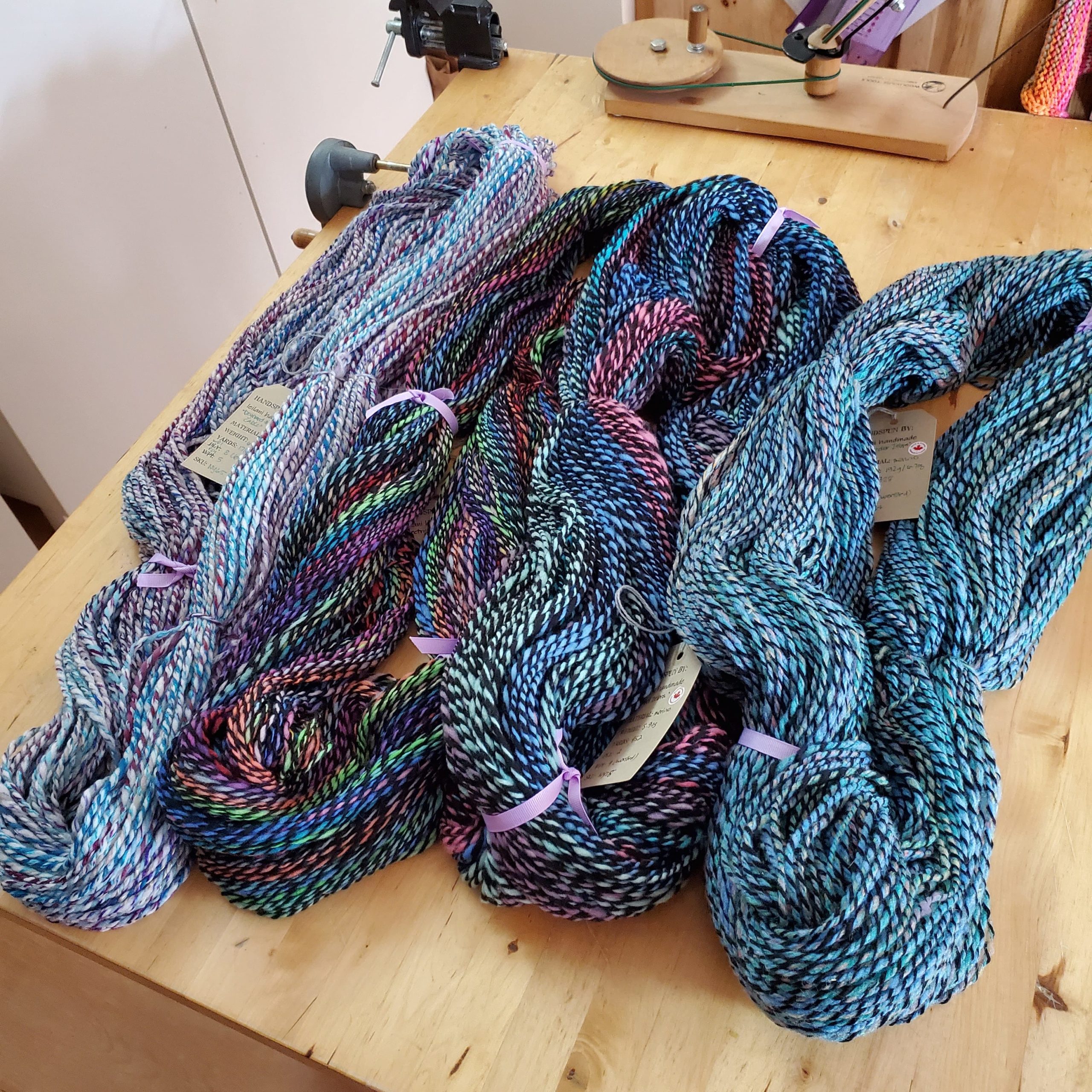 I also had the privilege of filling some awesome yarn orders this week, which has done my creative spirit good. The mail has gotten excruciatingly slow again, I think it's because people are doing their holiday shopping early this year (per usual, I'm all done 😉). So this causes a bit of worry about my customer's experience buying from me. I know that it's out of my hands, but it still feels unacceptable to me.
This week I had a $29 order for a skein of yarn thru Etsy. It was light enough I could have sent it regular post for $5.47. Because the mail was so slow I ended up biting the bullet and sending it Expedited for – $17 after taxes!! Welcome to shipping in Canada. Well, you do the math, I pretty much gave away that skein of handspun. Get this: it's cheaper to send goods to the US with tracking than within our own country, and I find it tends to arrive quicker too. 🤷‍♀️
I know that wasn't the smartest business decision dollar and cents wise, however, it was the best decision for me ethically and conscientiously, so I have no regrets. As you've probably gathered, I'm not in this for the money. 😉
Here's whats newly listed, at least, freshened up. I revamped the Celtic charms so that you can choose from a faceted green bead or freshwater pearl. It comes on both a ball chain key chain & lobster clasp, for convenience of clipping or hanging on an item. Both could easily be removed so that you could add to your own key ring or jewelry.
These earrings were also in the sample binder, along with last week's. They are really cute and feel good in hand – I feel confident about offering them again. Pewter charms on your choice of sterling silver or gold-filled leverbacks.
Last week I shared that I was going thru my personal stash and re-vamping yarns. I sell the majority of my yarns, and keep the ones that are not quite up to snuff, in my opinion. Re-vamping may consist of over-dyeing, running thru the wheel again to tighten the ply, or adding another ply of handspun in the opposite direction (like a crepe yarn). The odd time, I will deconstruct a yarn entirely. I don't really do this anymore: un-coiling a plied yarn is as tedious as it sounds!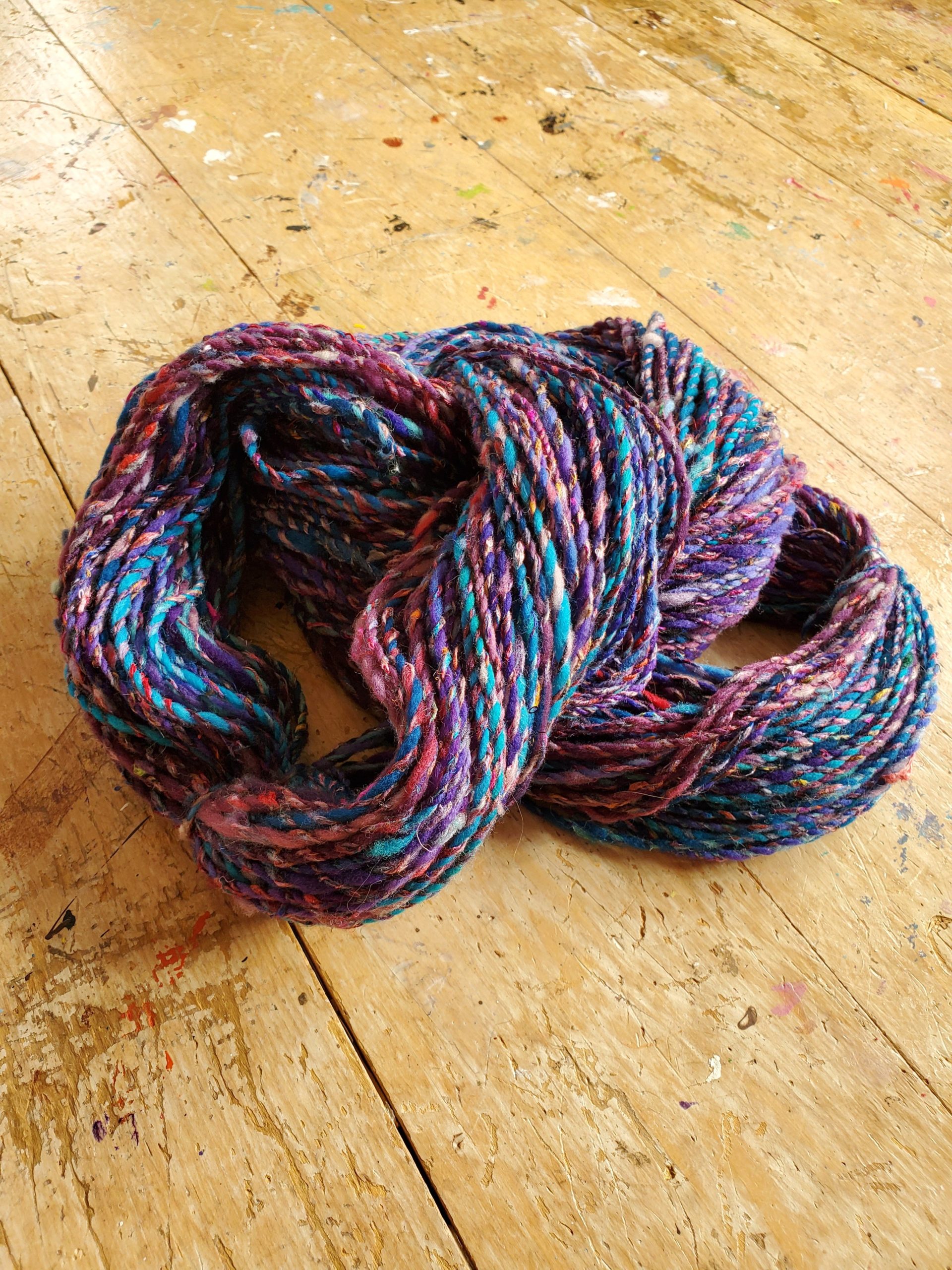 I like how this one turned out, it's nice and fluffy and interesting. Best of all it's structurally sound, which is the main thing.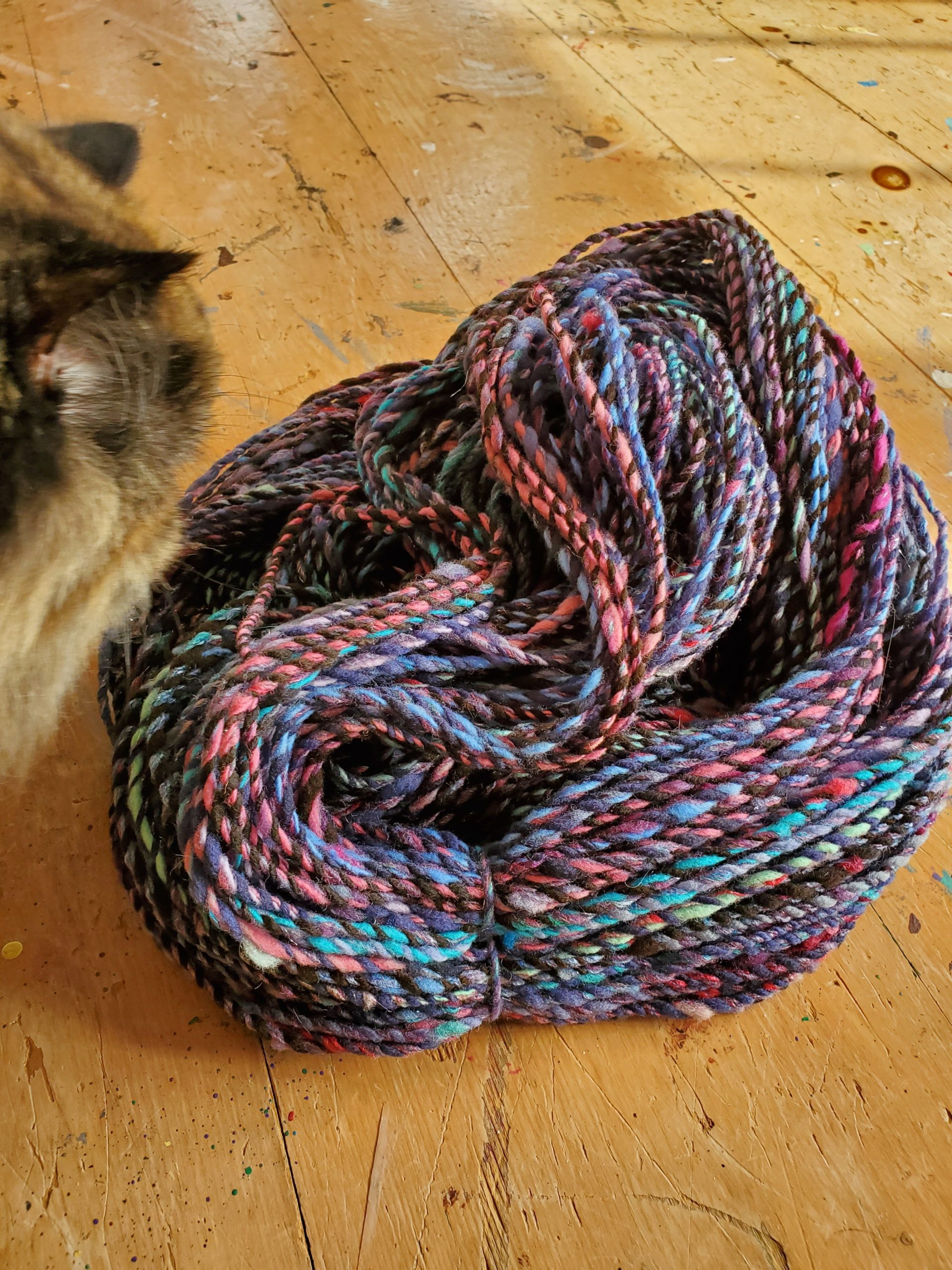 The second one came out so nice and fluffy, I have set it aside to potentially sell. Even the little pieces of pouf throughout the yarn adds to its charm and that bit of interest you can only achieve with a handspun yarn. It too was re-spun in the same manner as the first yarn.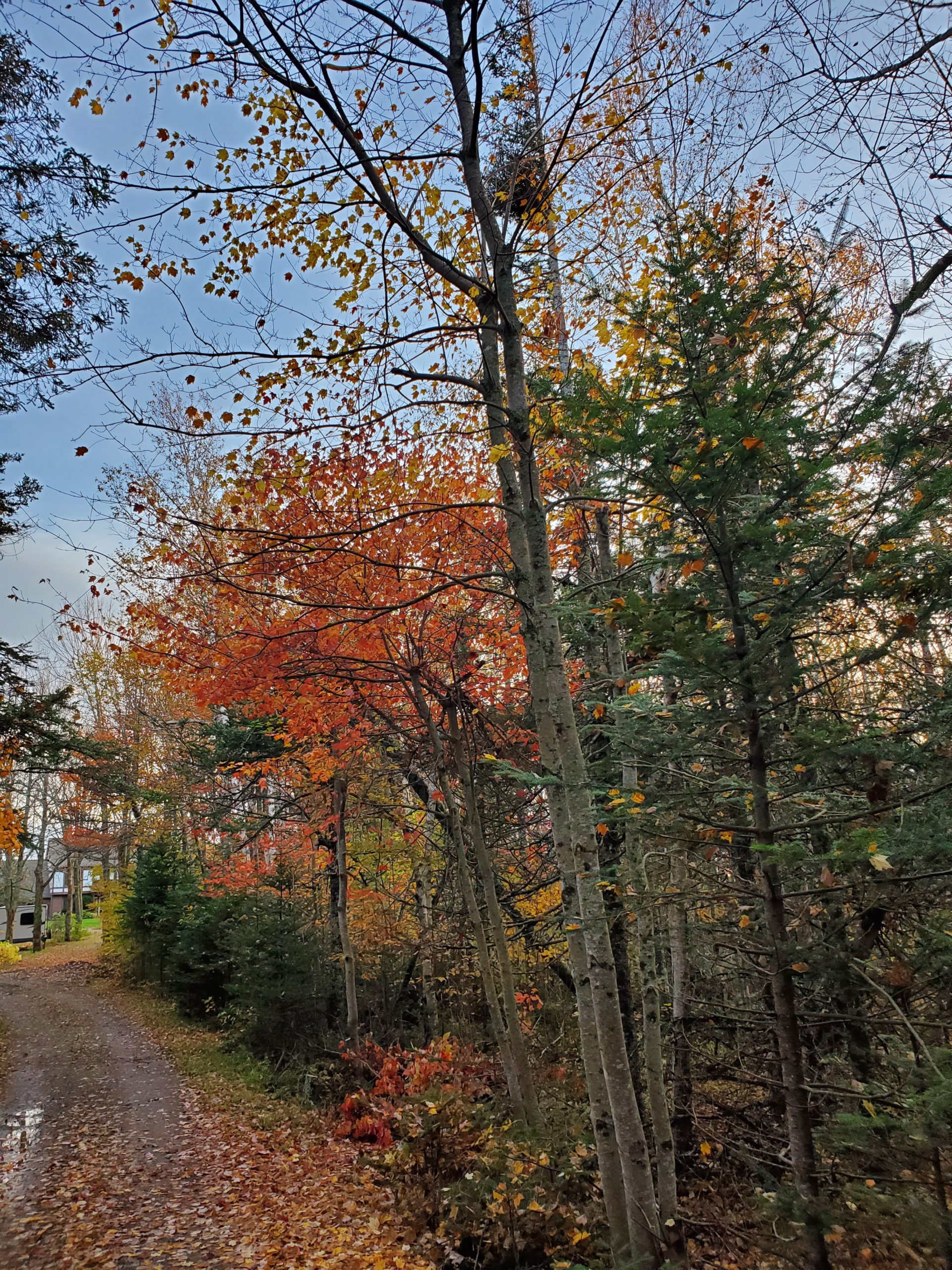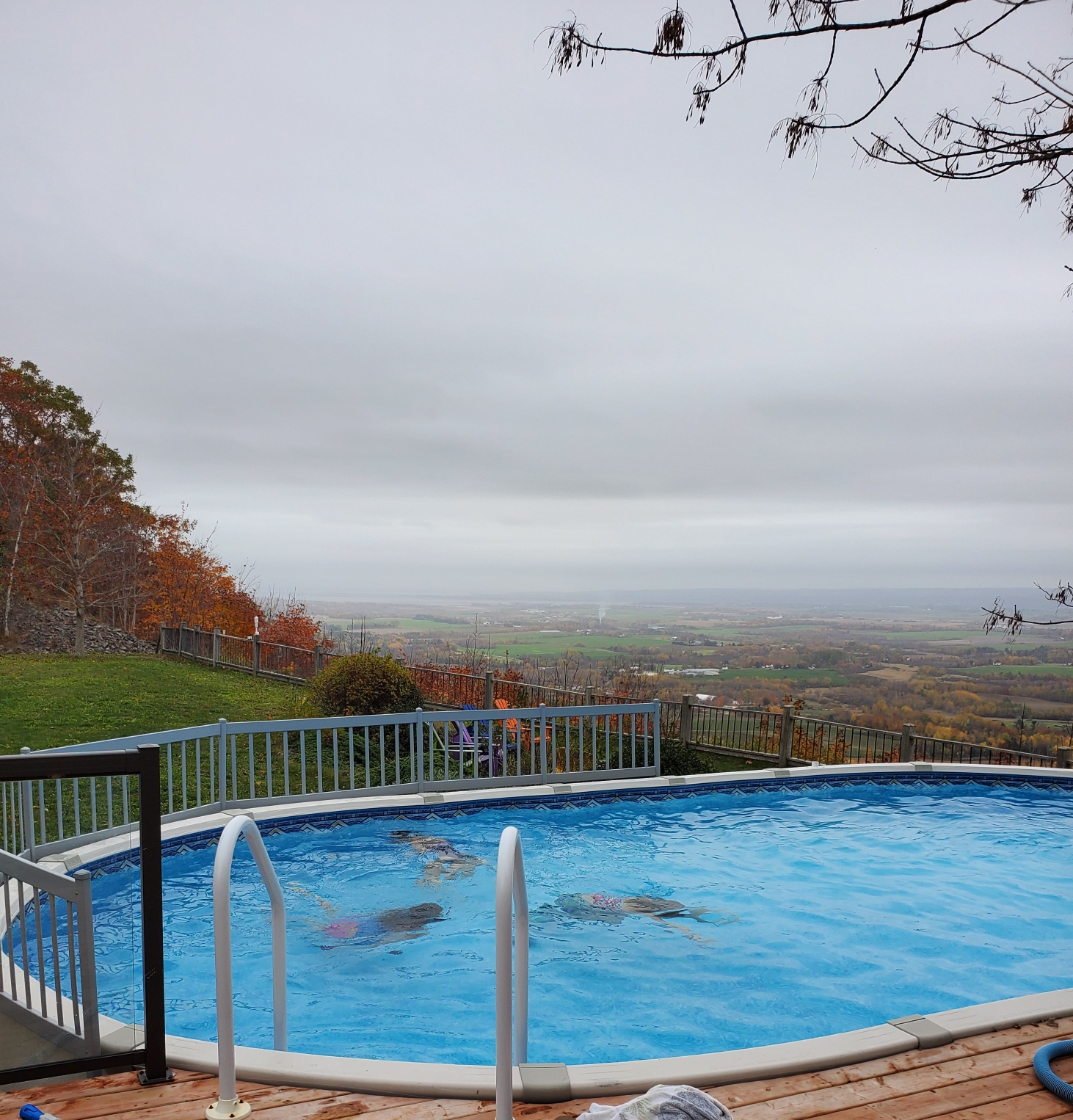 That's my week in a nutshell. Spiritually, I am feeling a bit detached, but I trust it is all part of the process while we work toward brighter days…