Mercury officially went into retro-grade Tuesday, so I knew it was a good week to start the re-vamp of old products. It was also a short (work) week due to the Canadian Thanksgiving holiday, so I didn't get too many things relisted. Here's a look at what I did get up to this week…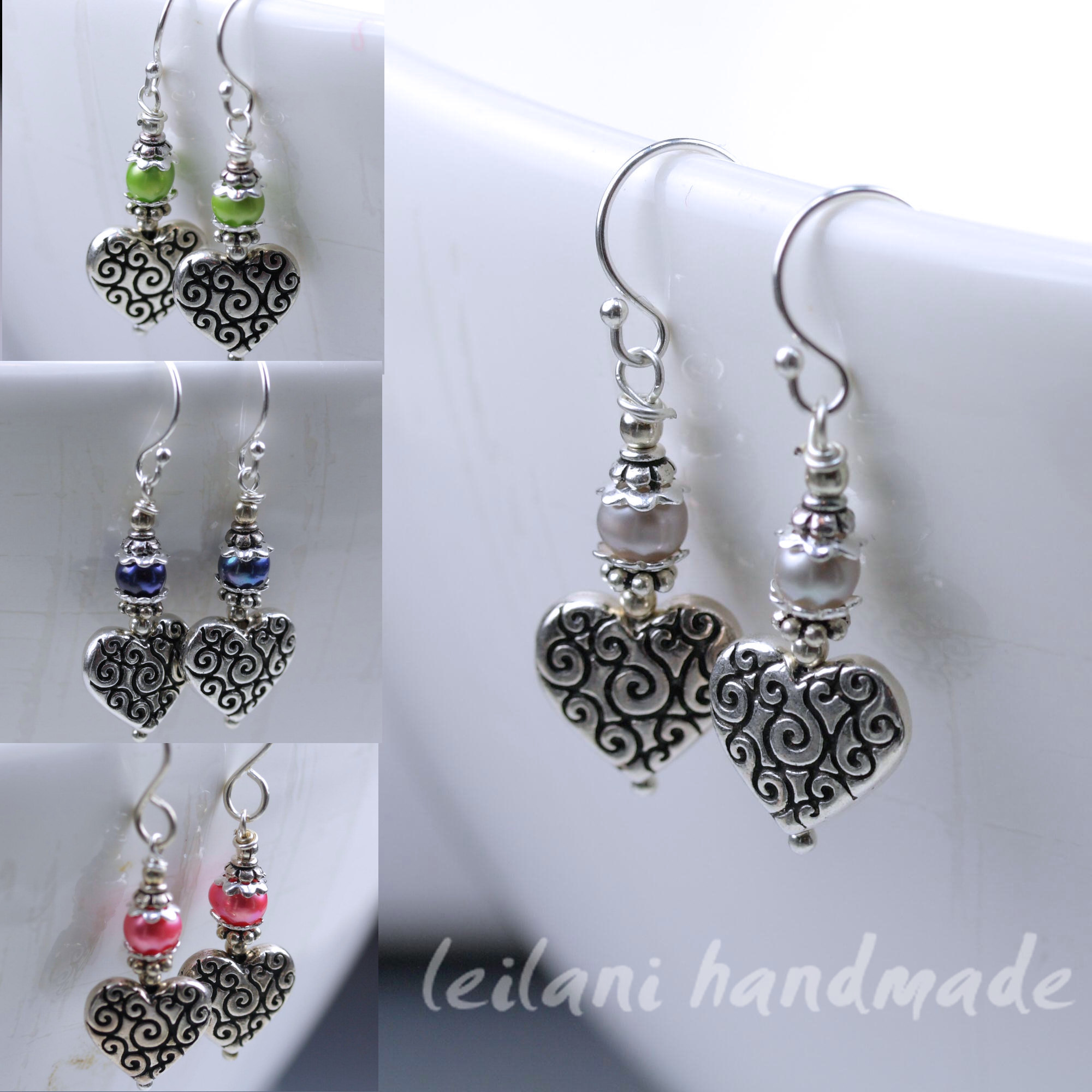 One of the first things I did was go thru my sample binder. I stumbled upon a few pairs of sweetheart earrings and thought, why am I not currently selling these?! They are darling cute, and with 7 different colors of freshwater pearls, there are plenty of options for customizing. The pewter charms paired with either sterling silver or gold-filled ear wires give the earrings a well-made feel without being too heavy. I am really proud to list these again.
Several years ago, I used to sell a lot of Celtic themed jewelry. I am from Nova Scotia, so Celtic themed objects are not uncommon here. You can even study the Gaelic language in Cape Breton. The popularity seems to have dipped for my Celtic themed products in the past few years, so I eventually stopped relisting them on Etsy. Looking at the samples, they are still really nice looking earrings, so I am offering them again while supplies last.
I have several variations of these engraved silver and gold plated charms. I decided to offer them with a bit of bling at no extra charge. I think they stand out more on a bag or piece of clothing with a freshwater pear or faceted bead added. I also added a lobster clasp so that you have the choice of clipping it on or attaching with the ball chain key chain. You can easily remove the Keychain and clasp if you'd like to add the charm to exiting jewelry or keyring. First up is the doula charms, with breastfeeding awareness, babywearing, and international child charms coming next week.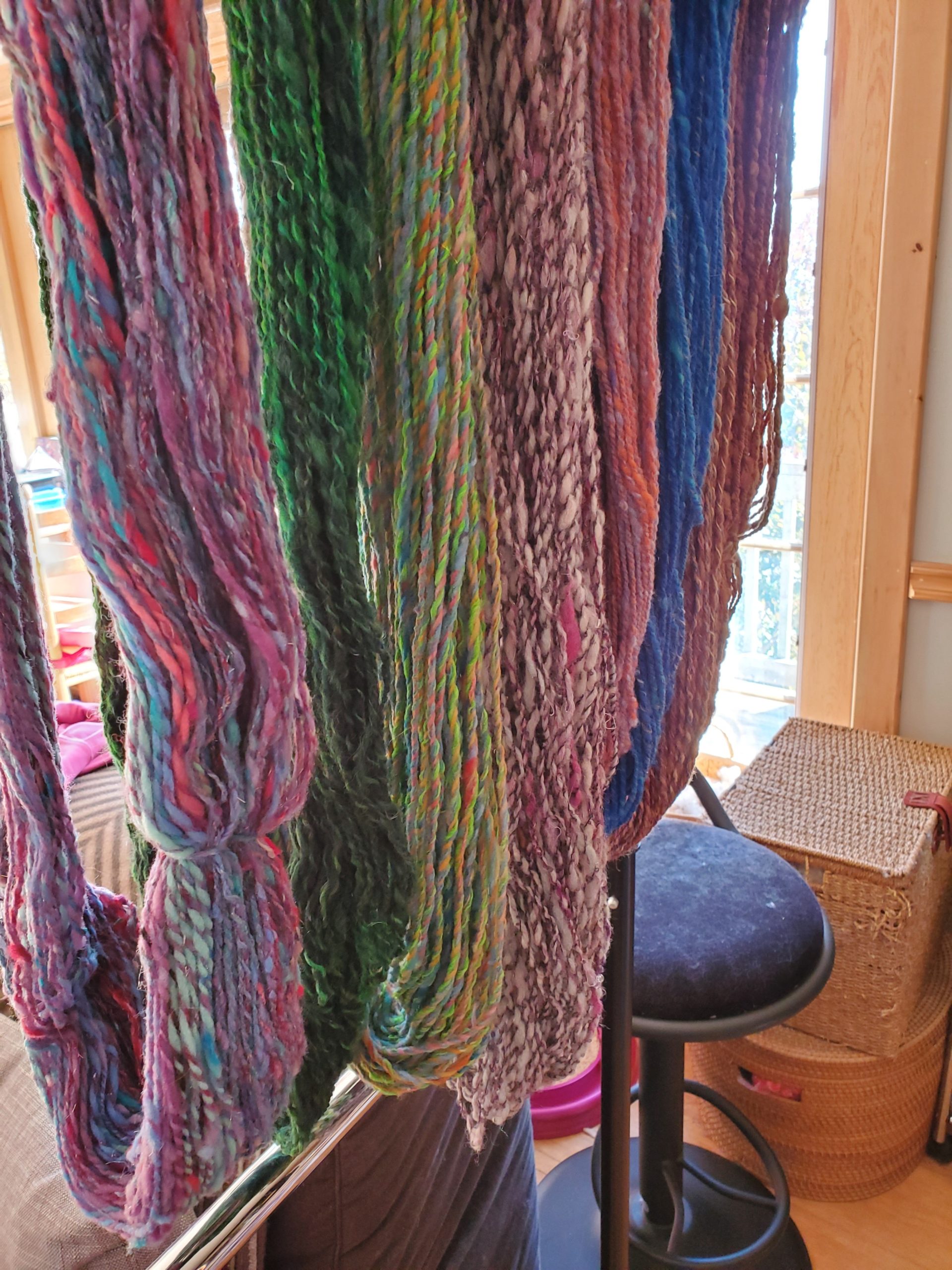 If you're on my Instagram, you may have seen a few yarns I re-vamped from my personal stash this summer. I sell the vast majority of my yarns, because I'd rather be making yarn than knitting. Don't get me wrong, I enjoy both knitting and crochet, I just prefer to be at my wheel. I keep the yarns that were fails or simply not up to snuff for my standards.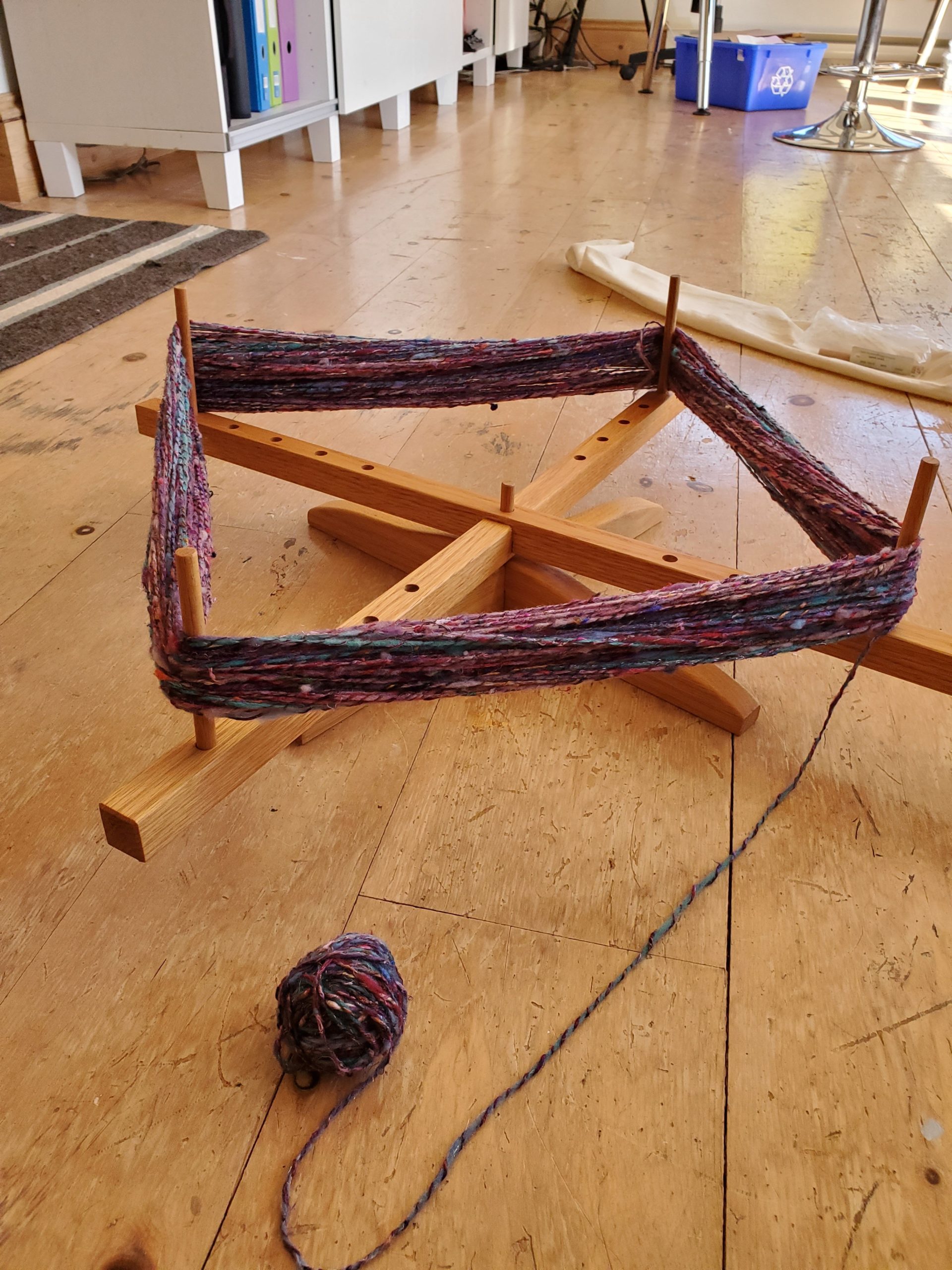 One of my all-time fave yarn constructions is crepe. I am an avid plyer- which is strange considering I was adamant I would only make bulky 1-ply art yarns when I started spinning. Judith MacKenzie's "The Gentle Art of Plying" and Sarah Anderson's "The Spinner's Book of Yarn Designs" really inspired me to both perfect and play with plying. So I rarely make one plies anymore, opting for the balance and interest of a plied yarn.
The secret to a good crepe yarn is in the twist. Basically a crepe is 2 plies spun together, then you re-spin to one extra ply in the opposite direction. It's important to add extra twist to the first two plies in order to have a balanced 3 ply crepe. The yarn pictured above was a fun and funky 2-ply but was not structurally sound. Therefore, I will run it back through my spinning wheel to add more twist, before re-spinning it the opposite way to an additional ply. I'll post the results next week.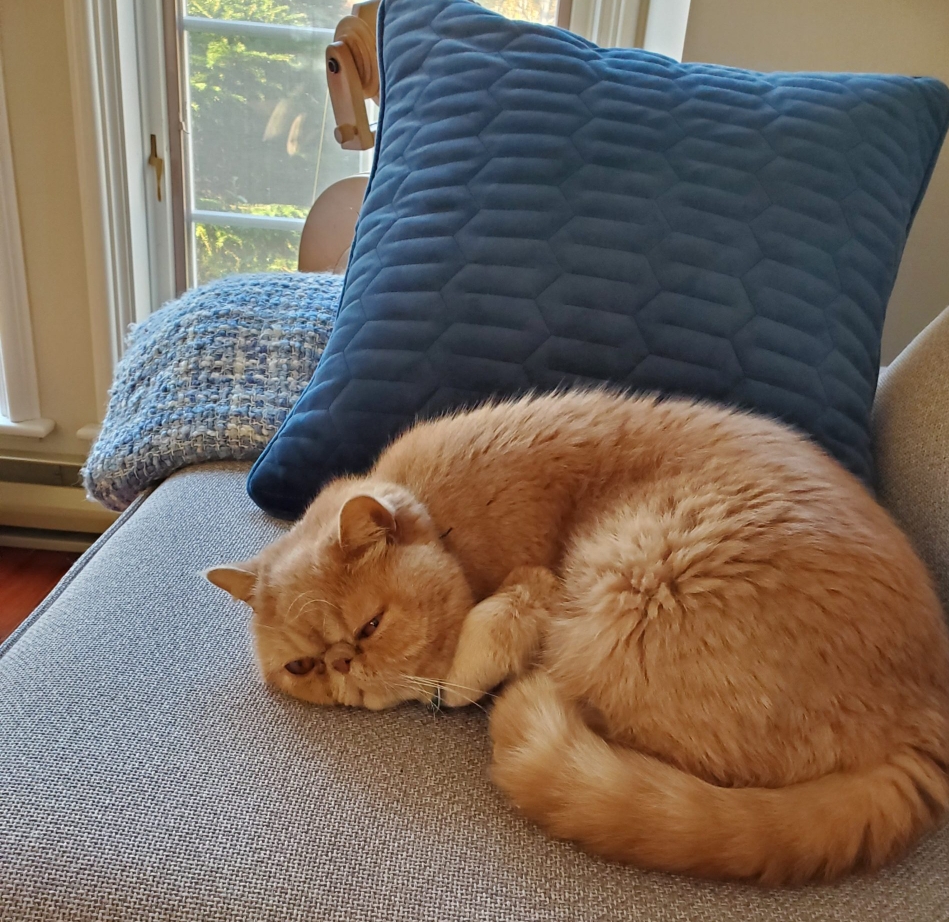 The re-vamp project will continue all month, or months…or, when I get tired of doing it 😉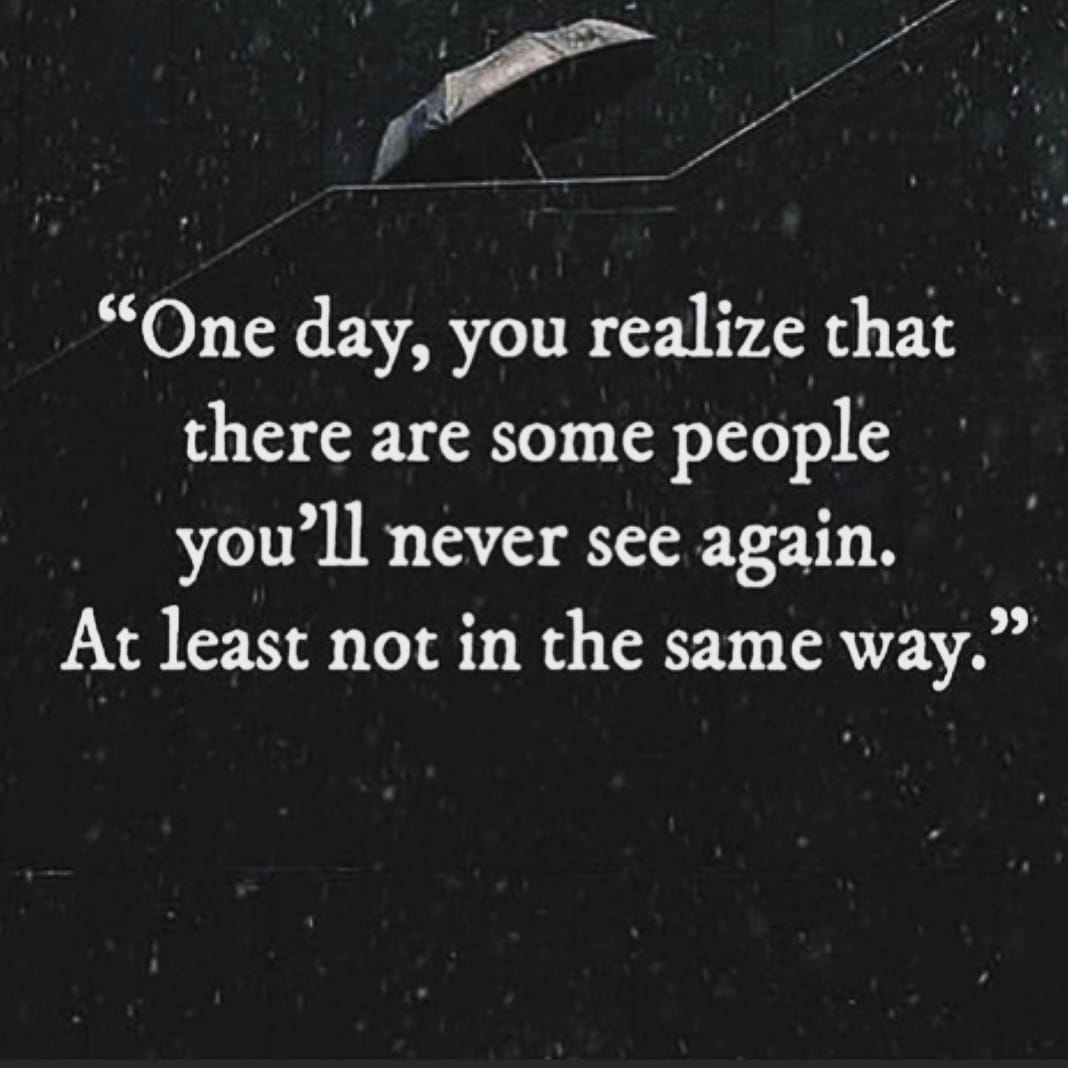 Between mercury retrograde and the general vibe on earth as of late, I've come to some revelations this week that looked downright horrific. It's crunch time for all sensitives and intuitives, and I cannot stress enough now is the time to visualize the future you desire, to choose love over fear, and spin some good vibrations into the air. We all can do this, regardless of where we are at on our spiritual journey or abilities. I am still optimistic we are headed for better days, but cautiously feel the next few weeks will set the stage. This is my plea to all to please take this time to work through your fears and emotions, and embrace love, compassion & understanding. Keep an open mind, beware of group think. My children's, and all children's futures depend on it…
Always remember: love wins.