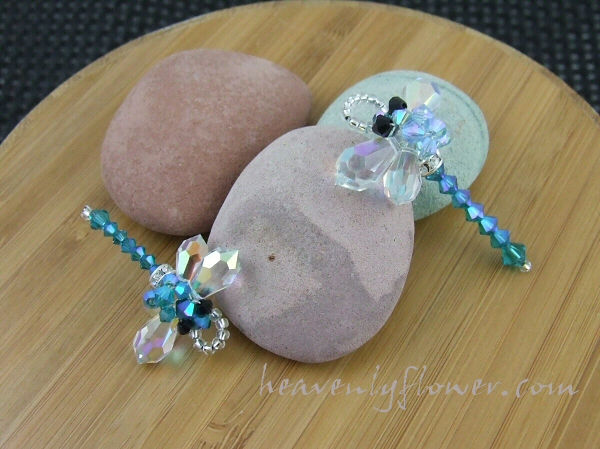 As the saying goes, "Hindsight is 20/20". Something that may not make sense at the time will become crystal clear in the future. You have that, "Ah-ha"  moment, as Oprah would say.
So a couple of weeks ago, I was browsing Artbeads, looking for an item to try & review. I had no idea what to get, only that I wanted something new to me that I had not seen before in person. So I decided to start browsing their jewelry making kits. Mind you, I am not a fan of anything that comes with directions. I would rather just figure things out for myself, like putting together a puzzle. Ikea is a nightmare for me. 😉
I started browsing the different Swarovski crystal charm kits, and kept getting stuck on these dragon fly pendants. At the time I wasn't 100 percent sure why, just that they felt "right". So I went ahead and ordered them.
So fast forward to last Friday, when the kit came in the mail. I remember thinking, "wow, this took awhile to get here". I was anxious to get working on it but was delayed until tonight.
Today holds a very big significance for me. One year ago today, at this very hour, I was on my way home to Nova Scotia; feeling emotionally numb…sitting next to my then 13 month old daughter in the van, 4 months pregnant again, which at the time was not yet common knowledge. My mother had passed away suddenly earlier that day. She was only 54.
It's hard to believe a whole year has gone by already. I'd like to say today was hard, but really it was okay. It's hard to be sad with my beliefs on the afterlife, and particularly when you have two little gems to keep you occupied. My eldest daughter is now 2 and my youngest daughter is 7 months.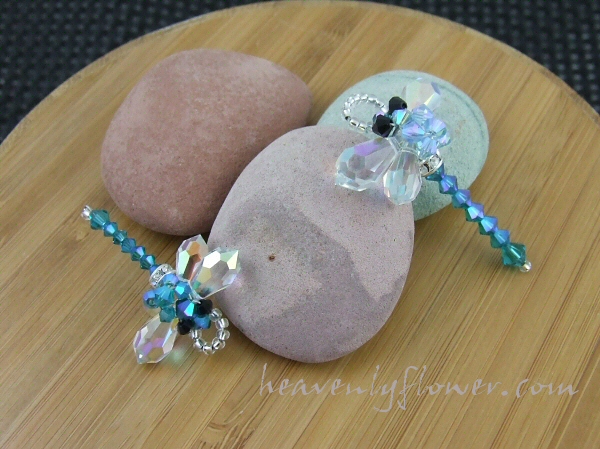 So when I sat down tonight to put this kit together, it immediately had a meditative quality for me. The first thing I realized, is that one charm was made with smaller beads than the other: 4mm bicone crystals versus 3mm bicone crystals. That reminded me so much of my daughters, as one is slightly older than the other.
I was also reminded of my mother's casket. When we went to pick one out, my eyes immediately went to this particular casket. I knew that was the one. Just something about it. There was an embroidered insert in the display, and it reminded me of my mother. I can't remember exactly all the detail, but that there was a dragonfly. My Dad did not purchase the insert, but I thought how interesting that I would remember this detail, while I sit and put together these dragon flies.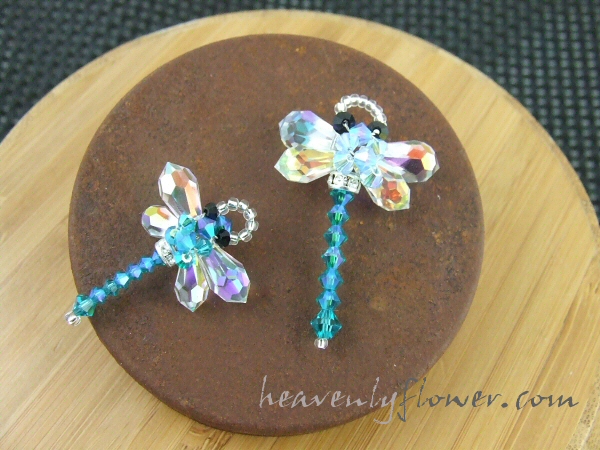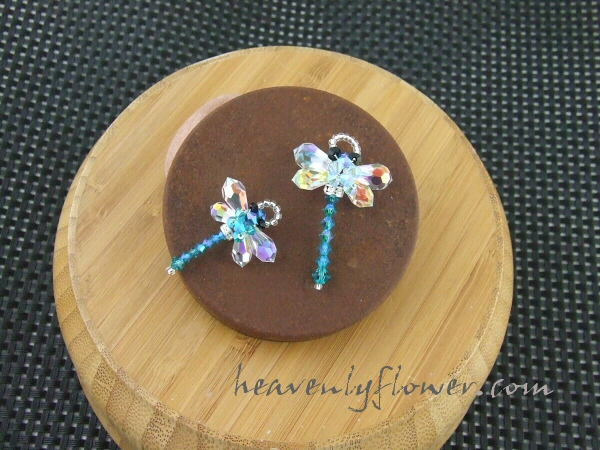 To me, this final detail is validation to me, that it is no coincidence that I chose this kit. As I went to look up the details on this product for this blog post, I realized that I chose the blue zircon dragon flies. Blue Zircon was my mother's birthstone.
Call it the power of our subconscious or something deeply spiritual ~ it really put a smile on my face tonight. Regardless of the reason, it was nice to do something this evening that turned into a tribute to my mother.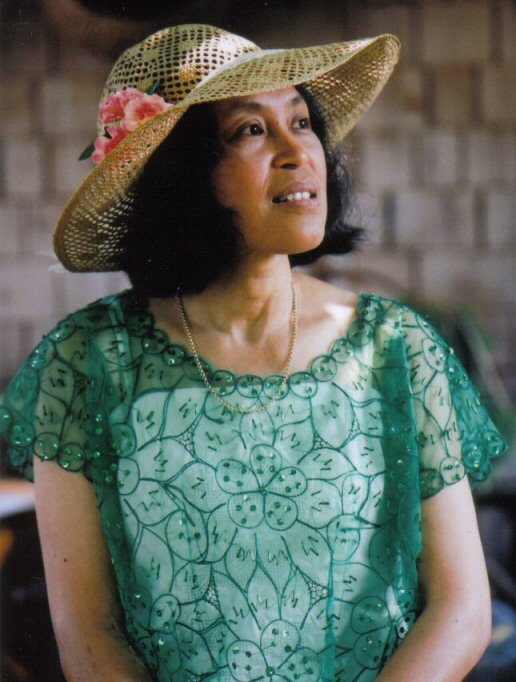 In light of this, I have decided to put these charms aside and give them to my girls when they are older. Someday I will tell them all about their Lola and give them these charms in remembrance.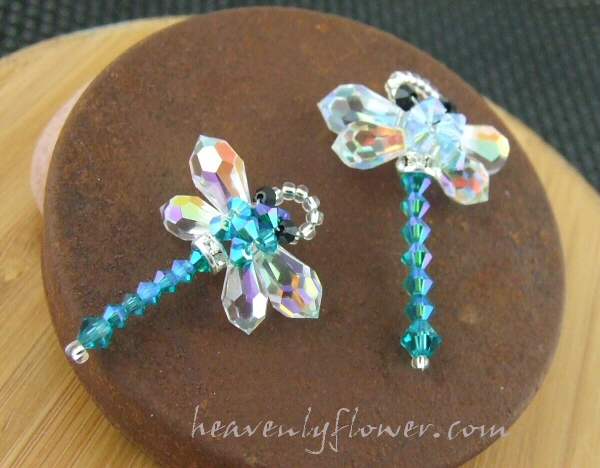 Now here's the technical stuff:
The kits are done by Creations by You, LLC and are copyrighted
They come with all the Swarovski Crystal & seed beads needed, stringing material (monofilament) and components to make these cell phone charms, if you so choose.
(Unfortunately – both charms were missing the amount of seed beads required to make the loops: one was missing one, and the other two. This is no big deal, you can easily modify to make a smaller loop).
If you have a basic knowledge of bead stringing, this project will not be challenging at all. They also work up very fast, great if you want that instant gratification feeling. I recommend a pair of tweezers, to help pull the stringing material through the tighter spots. The directions and photos are basic, I admit that sometimes I was a bit confused, but with my knowledge of beading I got the jist of what was being explained.
True to me putting my own creative flair on everything, I modified the patterns/beads slightly. I used Beadalon beading wire rather than monofilament. It's tougher and I prefer to work with it. I also decided to skip the last step, as I thought it was unnecessary & a pain to get the beads to "lay down" properly. This resulted in extra beads that I then used to modify the pattern of the smaller charm.
The charms are very pretty, feel solid in my hands (probably because of the Beadalon) and sparkle wonderfully as Swarovski crystals do. The photos do not do them justice.
However, at $26.97 per kit I think an investment in loose crystals that can be used to develop one's own creativity would be a better investment. But that's just my humble opinion. 🙂