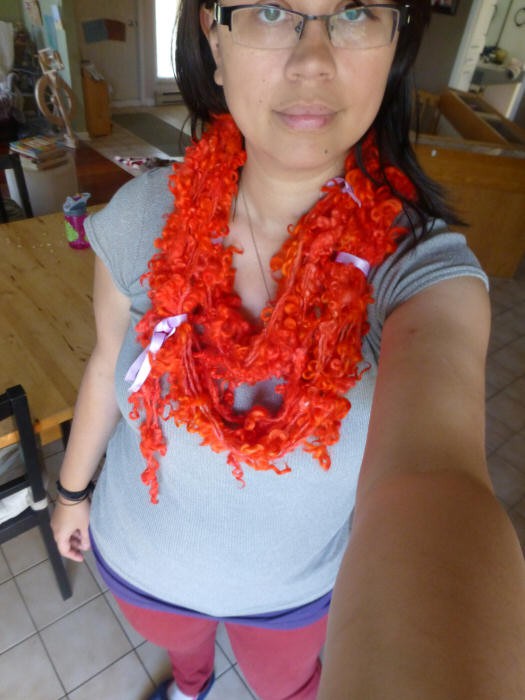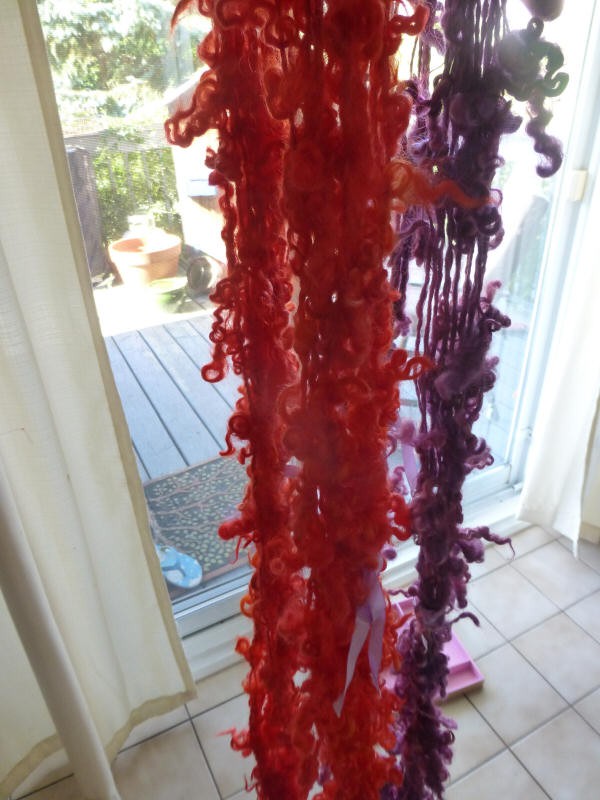 I've been experimenting with variations of tailspinning locks of fleece (in this instance mohair locks). This would actually be classified as a faux tailspun as I sandwiched each lock in between 2 plies of handspun via my spinning wheel and then re-plied it with metallic thread for added strength/definition. Typically tail spinning is characterized by spinning the locks around a core. I like to play around with different ways of doing things and this came about simply because I have a bunch of one plies done that I am bored with plying together to make traditional 2-ply or 3-ply yarn.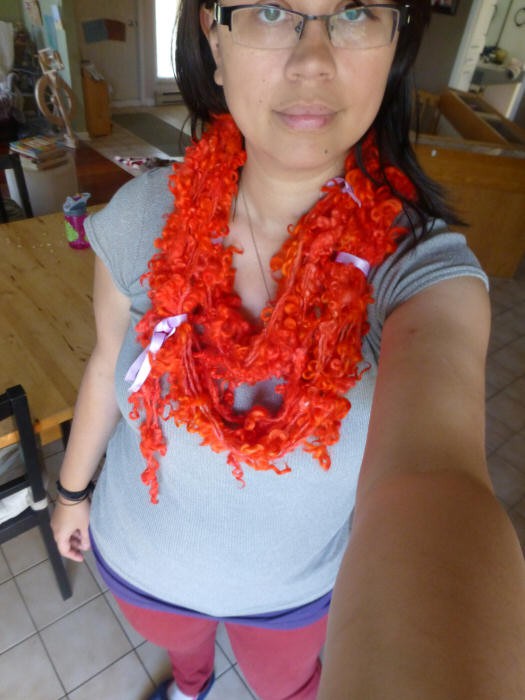 Once spun the sample skeins went into the dyepot. The orange sample had locks spaced approximately 3/4″ to 1″ apart, while the purple sample had locks sandwiched approximately 3 inches apart. Although I like the overall fullness of the orange sample the purple was fun to knit up as well, and honestly they don't look that much different in the end. It's all about the size of needles used.  The orange skein would make a fab scarf on its own, don't you agree?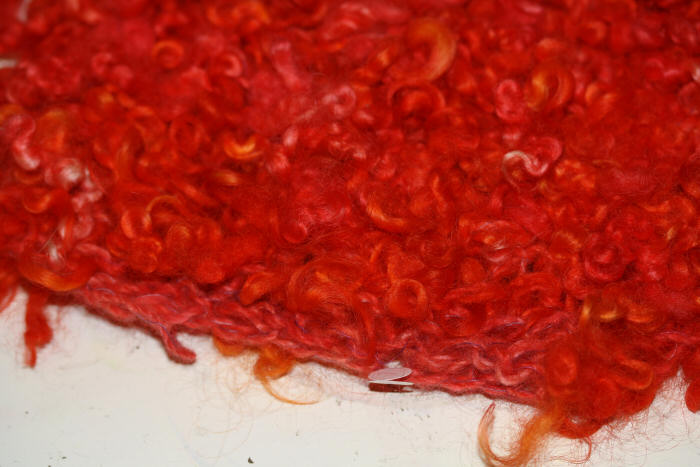 This is the orange knitted with a #17 needle. I had my macro lense on my camera so this may be a tad too much detail. I went with a larger needle size to let the locks spread out. You could easily use a smaller size as well if you want a tighter knit.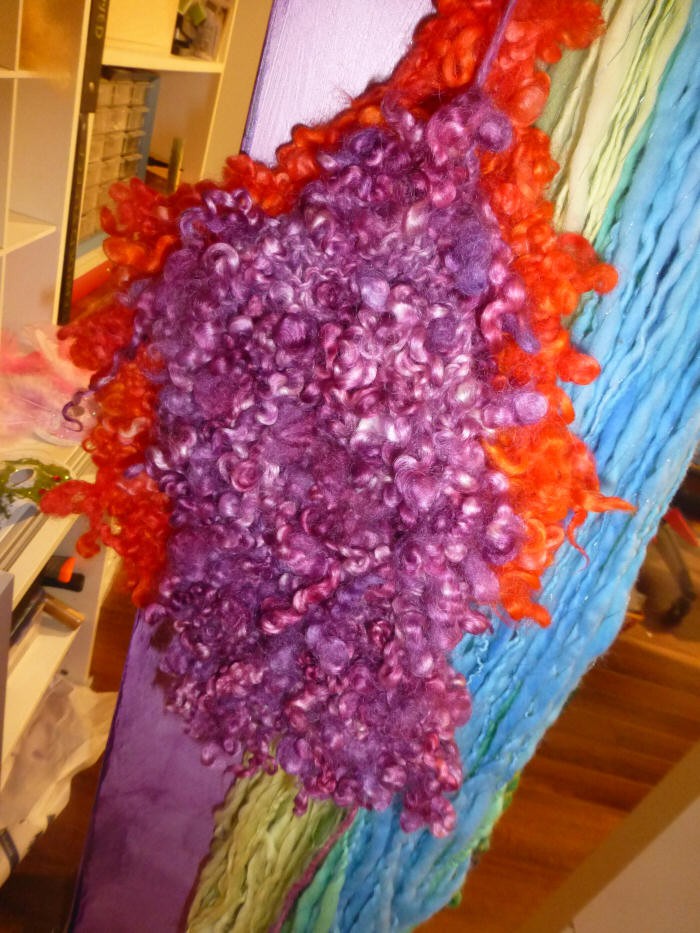 Here's a quick shot of the purple sample. I used a #10.5 needle. The locks are more spaced out in this sample. I should also mention I knit every row in both samples.
So what to do with this? I could see it as a beautiful scarf, trim for a hat, or I was thinking the shoulders of a shrug. What about a stuffed animal friend? I really appreciate yarn hat resembles the animal it came from – it is probably why I am so drawn to artistic textured yarns. I'd say the experiment was a success. Definitely more of this on the horizon…