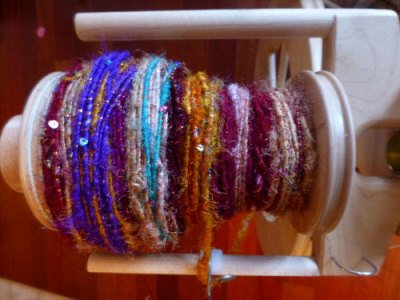 If you are like me, you like to comb the internet for inspiration. I consider myself a spinner, but not so much a knitter or crocheter. My knowledge of knitting and crochet is actually pretty basic. People tend to be quite surprised by this because the assumption is one starts spinning after mastering the needles.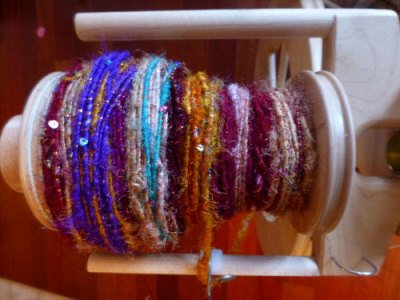 I taught myself to spin just few months into teaching myself to knit and crochet (the beginning stages, anyway). The story as to how I got started would suit a post on its own, but the fact that I learned about making a textile from the ground up made me appreciate the basics of knit and crochet. Handspun yarn literally has a life of its own. Rather than you making it into what you want it to be, it tells you what it will be.  Thus, you gain a respect and appreciation for handspun that you realize is best left to speak for itself.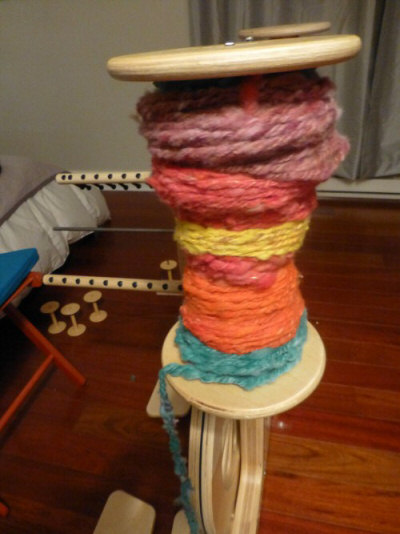 Because of this, we are often left scratching our heads as to what to do with gorgeous artful textured handspun. I say "we" because I know I am not alone in this. Many of us have that stash of pretty yarns. Because of its unusualness (or its mind-blowing prettiness) it becomes a permanent fixture in the yarn bin like the wall-flower never picked to dance (and we know it really should be the belle of the ball!). Whether it is handspun or an artful commercial yarn, I know many knitters know exactly what I mean. When I started spinning the goal was to make the most even, symmetrical yarn possible. But soon I really wanted to push the boundaries of what yarn is. The problem was I wondered what I could make with such unusual and small amounts of it. I have a growing collection of yarn that I spun that I feel is "too pretty" to use.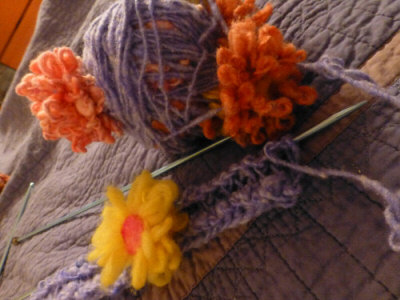 So even as a spinner, I find myself taking to the internet to find inspiration. Not patterns. Patterns are no good with such a unique medium. More of a reassurance that others truly are making items out of handspun and it's not just a pretty yarn to be hung in the studio. I also have this bad habit of over critiquing my yarns and again, a post for another day… I found this wonderful article on craftsy that really sums up what to make with handspun yarn.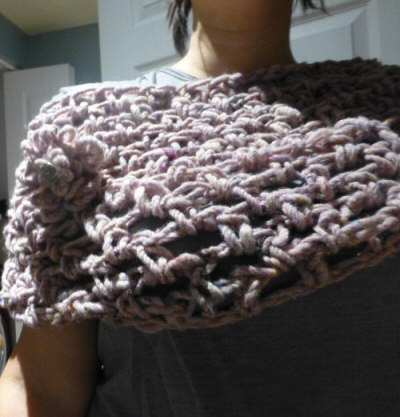 Since it is recommended to use larger needles with handspun and to keep the stitches simple, I believe handspun is a great textile for the novice knitter or crocheter, or, if you are like me – those who do not possess the time or patience for a long term project. I want to get back to the wheel, afterall. 😉  It may look intimidating at first. It can be comprised of many bumps, thick and thin sections and even over twisted sections, but when you realize a basic knit or crochet stitch will give you a stunning one of a kind scarf for example, one quickly realizes how how satisfying it is to use. The projects are not only simple, but since they are worked up with large needles, they make the perfect afternoon project.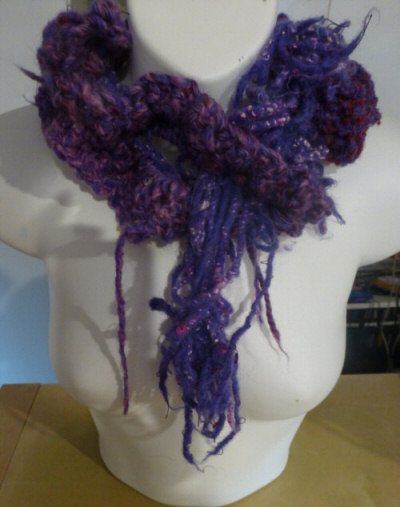 Don't be afraid to mix your handspun with commercial yarns. I love to make the ribbing of my hats with commercial yarn and then let the handspun be the personality of the rest of the hat. What about a scarf in elogated knit stitch switching back and forth between handspun and commercial? The possibilities can truly be endless, and it is freeing to not have to follow a pattern. Free form crochet is your friend with the leftovers! I'll be starting a series here on the blog showcasing what I have knit with my handspun. Some will be hits, and some will be misses I am sure. Many of the examples posted here are from my spun seconds pile. I really need to have the courage to tackle that pretty yarn stash. My goal is to share the journey with you so that we can grow together. The yarn is piling up here and I need a butt kick to come up with some projects with it. I do not feel comfortable selling my handspun when I myself do not know what to do with it! With that, I am off to play with that jumbo rainbow yarn pictured above.