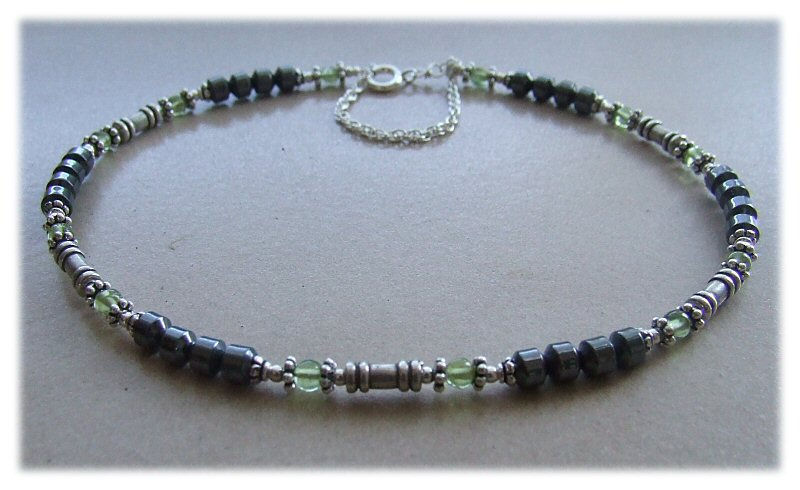 I had a pretty good day today: three things designed, made, photographed & listed.
I have a lot of pieces made out of hematite in my shop. A few years ago, I had a lot of requests for hematite pieces. It is a pretty, shiny, weighty stone that appealed to both men & women. Since it is an ore which is melted and molded into beads & pendants, it is also very affordable. So I stocked up…because of this, I have a lot of hematite odds & ends: 20 beads in this size, 10 beads in another size, 50 beads in this shape…I thought of starting a destah site & just selling them but really, the effort to photograph these & put them up for sale, well, I'd rather be making  jewelry…
So I decided to challenge myself to make some pieces out of the smaller lots of odds & ends using up as many of the beads per piece as possible. These three creations emerged: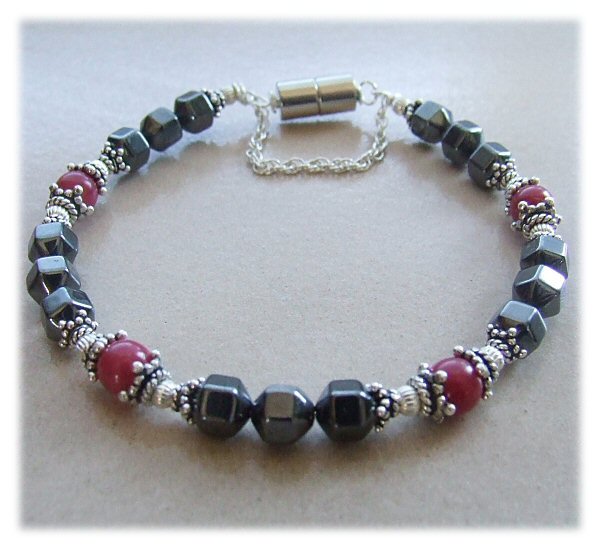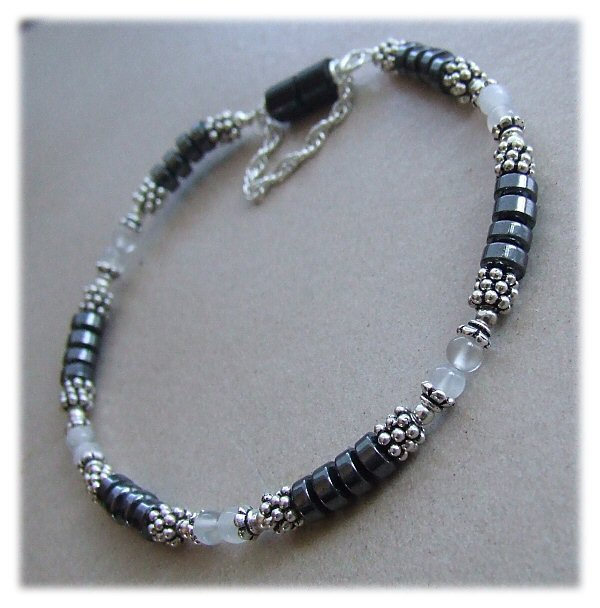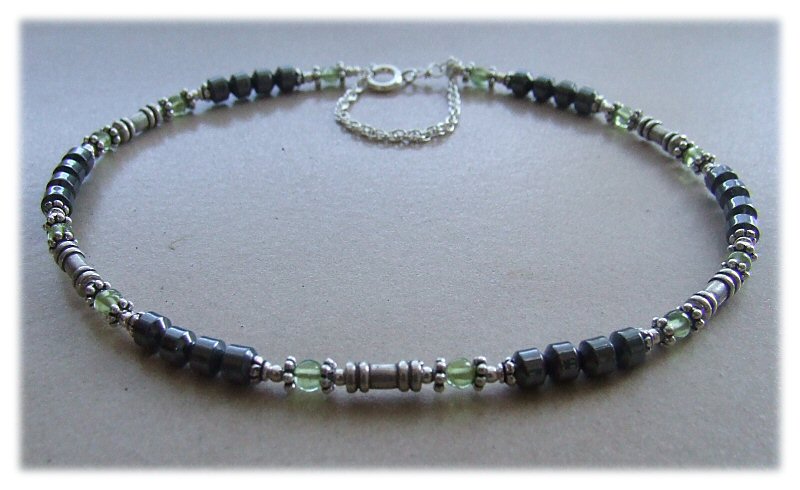 Piece #1: hematite & pink jade bracelet
Piece #2: hematite & moonstone bracelet
Piece #3: hematite & peridot anklet
Ah, pink jade. The controversy. I bought these pink jade beads several years ago from a distributor in China; before I knew that pink jade is awfully rare. I question whether or not this is the real deal, or simply dyed. No guarantees here folks, & that is reflected in the price. Either way, it is a pretty stone & makes for a great addition to jewelry making.
Check out these pieces, & my other hematite creations, in the "down to earth" section of my etsy shop…