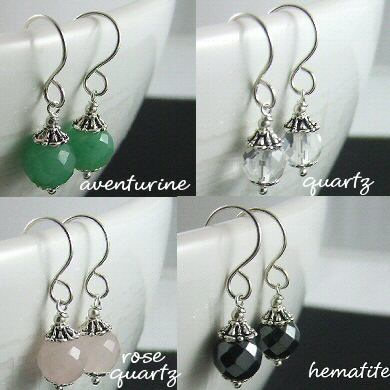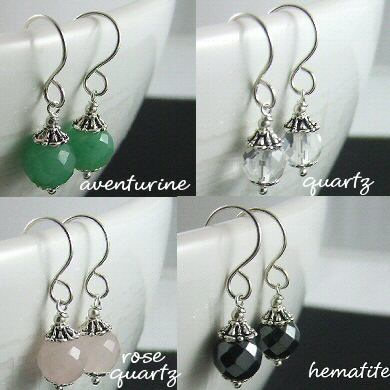 January always means a time of renewal, growth & reflection for me. So it's good that it is also the slowest month of the year for me sale wise. I tend to go through old designs to decide whether or not I want to keep them or finally put them to rest for good in January. I have a bin of "for more consideration" jewelry pieces in various stages of design. Something just does not feel "right" about them so I set them aside until I can examine it more throughly. I think many people assume that all I have to do is assemble a few beads together and list them online, but it is a more involved – sometimes even cathartic – process for me. If something feels "off" I simply will not share it with the world. Maybe it is an issue with the flow, overall look or just with the pricing or placement. It seems awfully involved for my designs that these days are very simple and streamlined, but I create not to encourage others to spend money. Creating means so much more than that to me.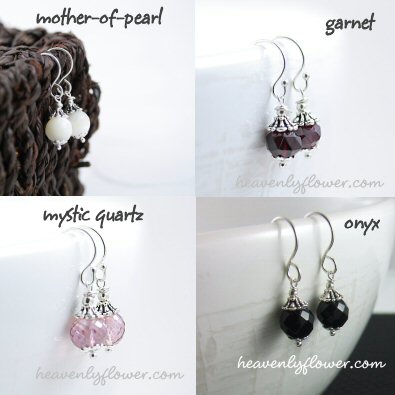 In the case of these simple gemstone earrings they were offered a few years back when I only had an Etsy shop. Then the price of silver went up significantly and the price point bothered me. I designed these earrings with add-on, event or "thinking of you" in mind. Something inexpensive you could buy in bulk to give as shower gifts or to your wedding party – or even in gift bags/party favor. Maybe you want a small gift for a colleague or just need an inexpensive "thinking of you" gift. When they started to get over the $20 mark, I simply lost interest in offering them.
I recently got these really nice stainless steel french ear hooks in stock. They have a wonderful detailing and are a fraction of the cost of sterling silver. So I plugged the pricing into my spreadsheet and the material cost was significantly less.
I'm currently offering these cuties at the price of $13 a pair! They currently come in 8 different stones and if you buy multiples, I can give a wholesale discount. Drop me a line to discuss.