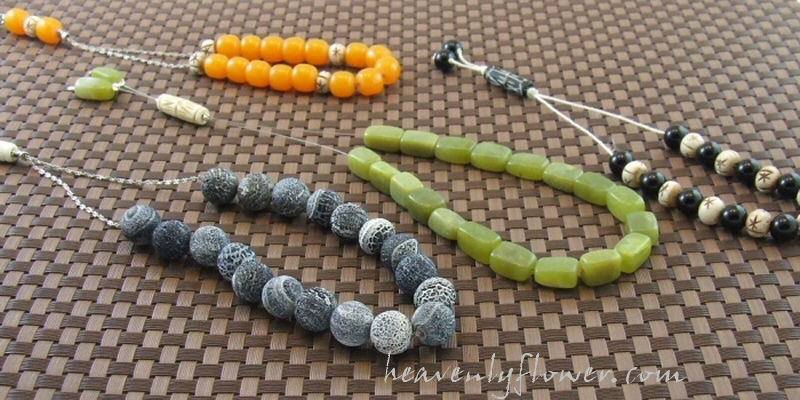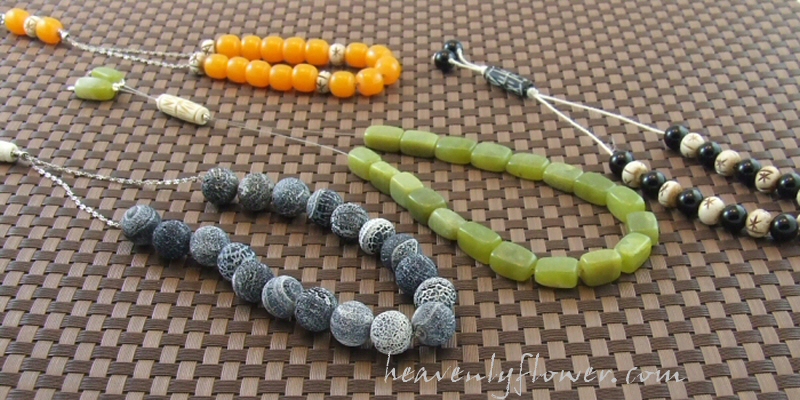 I had a request for a komboloi (worry beads). I have never made worry beads before, so I jumped at the challenge. After getting a few details, I started searching through my supplies to see what I have that would be suitable. Luckily I have a pretty decent stash of supplies now. I buy wholesale, so unless I need to order a few hundred dollars in supplies, I don't take custom requests unless I have the beads on hand. With the exception of, the chance I may be attending a gem show or personally visiting a supplier where I can pick up a few things at wholesale price. In this instance, I was putting in an order for chain anyway so I added a couple of strands of carved bone beads for accents.
A traditional komboloi is constructed out of light organic materials such as amber, coral, wood or nut beads, bone, horn…although they can be made out of just about any kind of bead from glass, crystals or gemtones. The key is to have a good feel weight wise but still be light enough to make the pleasant clicking/tapping sound when the beads hit together.
So…since I have never constructed one before, this posed several challenges for me. I had to judge size, weight and length as well as decide which materials I felt would work the best.
In the instance that I get a request for something that I have never encountered before, I will come up with a few variational designs (at least three, usually), show them to the potential client, and have them judge which they like best or tweak a design to their liking (if possible). This way the client can see my creative take on the design. Extra pieces get listed in my online shops.
The design itself looked simple enough, but I ran into a few challenges. Without having the client feel the beads first hand, I wasn't sure which size would be suitable. So I had to do a lot of digging through my supplies picking a few variable sizes that the client could try to help decide which felt the best to them.
Just when I thought I had the right variations, I ran into a major problem with stringing the beads. I had originally laid out some leather cord & chain – of which none of the beads fit through. Holes on stone beads tend to be on the small size to prevent slippage.
So before throwing in the towel I dug deep into my stringing supplies and also got out a very useful tool: a bead reamer! It's used to help file & shape out the holes of beads to (hopefully) make the passage wider. I ended up with 4 different designs in the end.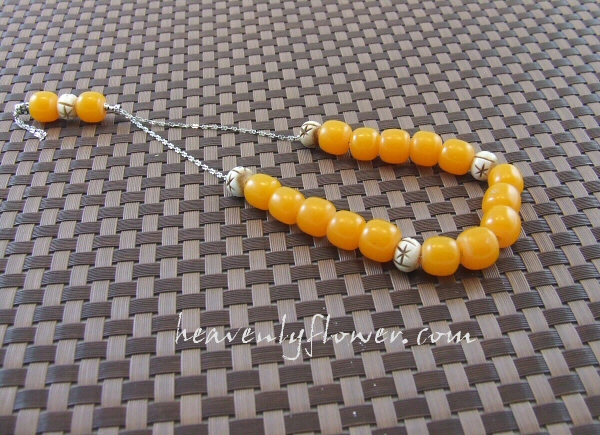 I decided to construct this horn & bone piece first since they had large holes & slipped easily through the chain. 11mm translucent butterscotch horn beads with 10mm carved bone beads on an antiques silver chain.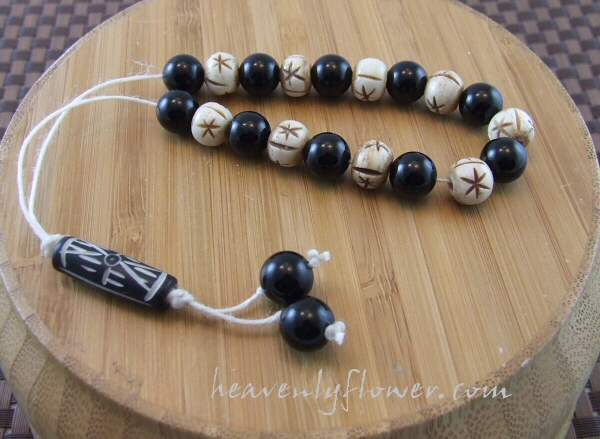 I dug out some waxed linen cord to make this one & was delighted that it easily slipped through the holes but has a durability that is needed for the constant clicking together of the beads. This one is 10mm onyx beads with 10mm carved bone beads. A 25x8mm carved horn bead is accented at the bottom.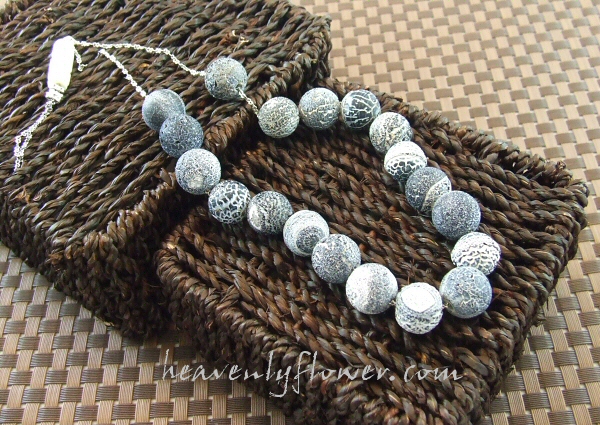 I was really excited to work with these beads as they are very unique. I bought them sometime ago with the intention of making a men's piece out of them, and never got around to it. It's 14mm black banded agate that has been treated with an acid to give it this cool denim crackle finish. These are the beads that I had to ream (file) the inside of the hole to get he to fit through the chain. But it worked! Accented with a 25x8mm carved bone bead.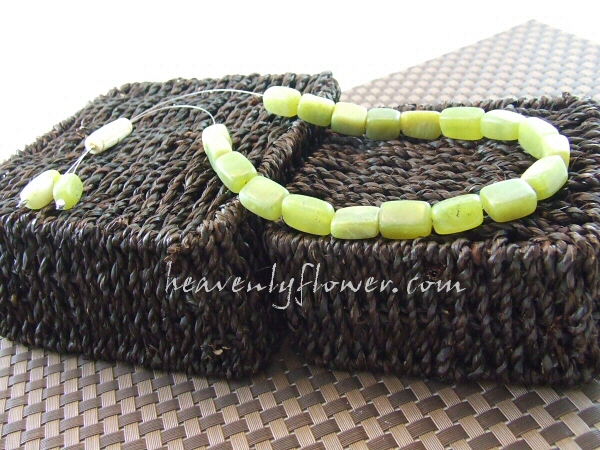 Finally, I chose these 16 – 18mm jade rectangles to make the final piece. It is constructed with a tough beading wire, and accented with a  25x8mm carved bone bead.
It was a fun experiment nonetheless. Always good to be pushed outside the box!