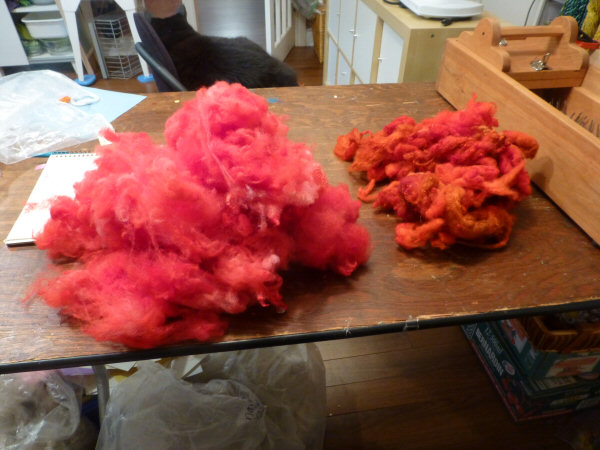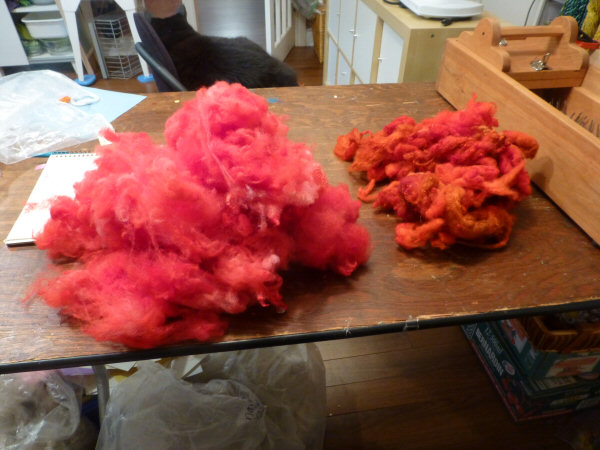 I have been combing and carding a lot of fleece this month. I'm actually squirreling away my pulled top. It's the "premium" stuff so I am not sure whether I will make yarn with it, or sell them in batches eventually so others can spin/felt with it. I've actually been been enjoying spinning the "waste" product from pulling top – the lumpy bumpy stuff. Such interesting yarns! That's a textured yarn addict for you. 😉 But that is a post for another day…
I realized I never blogged about my tabletop fleece picker I acquired last fall. I have written before how I like to hand pick fleece, but I finally conceded that I needed something that would get the job done quicker. I did not have the funds for what I'd really like (a triple picker!) nor the time/inclination to build my own so I found this inexpensive one. Above you can see the difference in fleece before and after it is picked with said picker. Note: the wool on the right is not the same color as the wool on the left. It is from the same batch, however.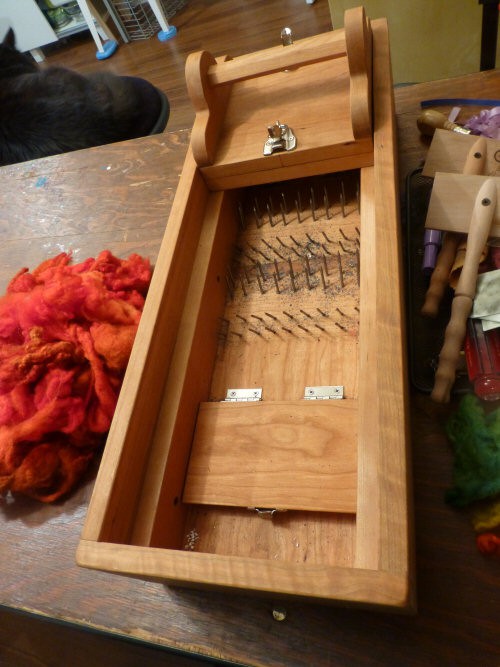 The picker has heavy sharp teeth on the bottom as well as the top piece, that slides back and forth, teasing the fleece apart; opening up those fibers so that they are easier to comb or card. I really like that this one locks in place when not in use particularly since there are many curious little hands in my house. You could even add a pad locks to it, if you wanted to.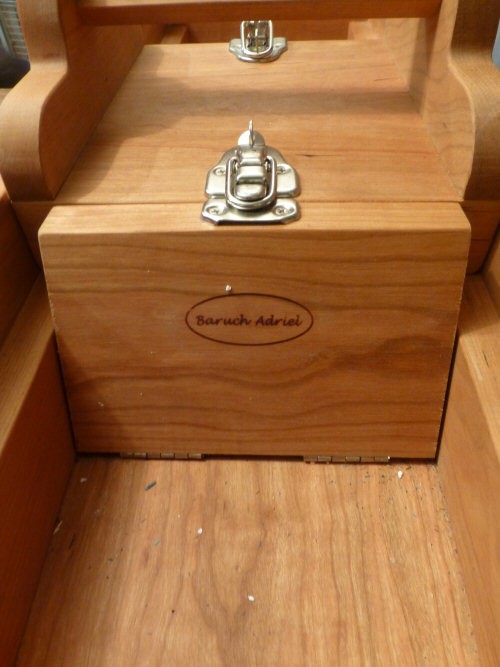 How well does it work? You ask. It is adequate. For the price I had really low expectations so I was pleasantly surprised at how well it works. It still requires a bit of elbow grease and it's no triple picker, but it certainly aids me into getting fleece picked faster than I could do it by hand. But someday, triple picker – you will be mine! 🙂