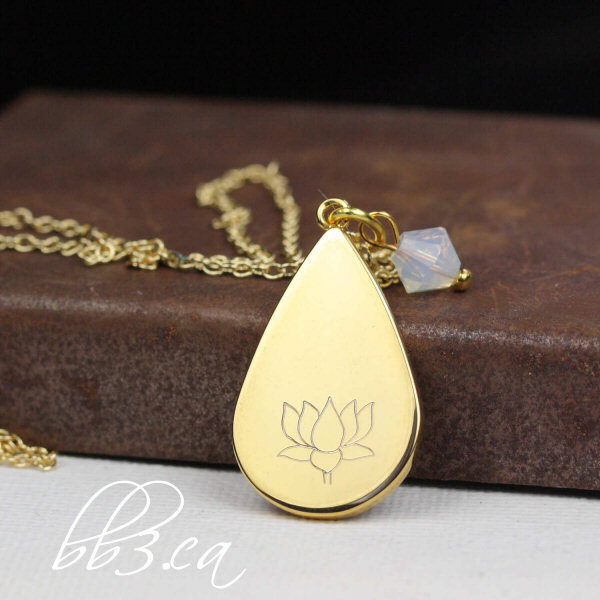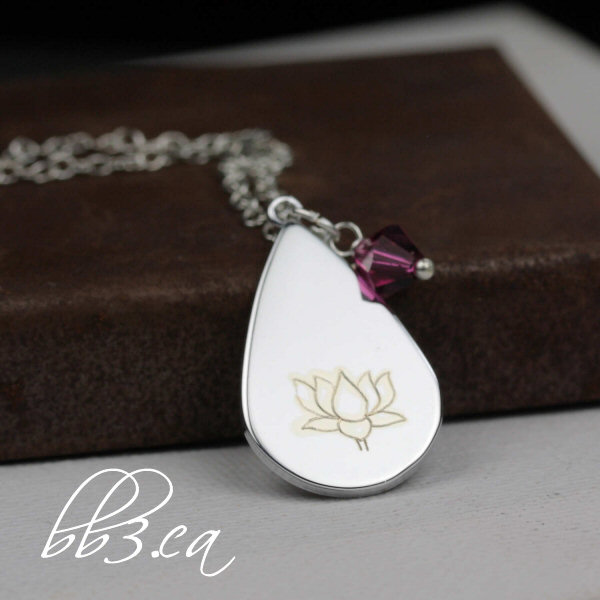 This is not a new product – but a revamping of a product I used to offer. I love the pairing if the teardrop pendant and the lotus flower, it feels so fluid & calm. I especially love to wear this necklace with a long chain. I have the silver version on a 30″ chain in my personal collection.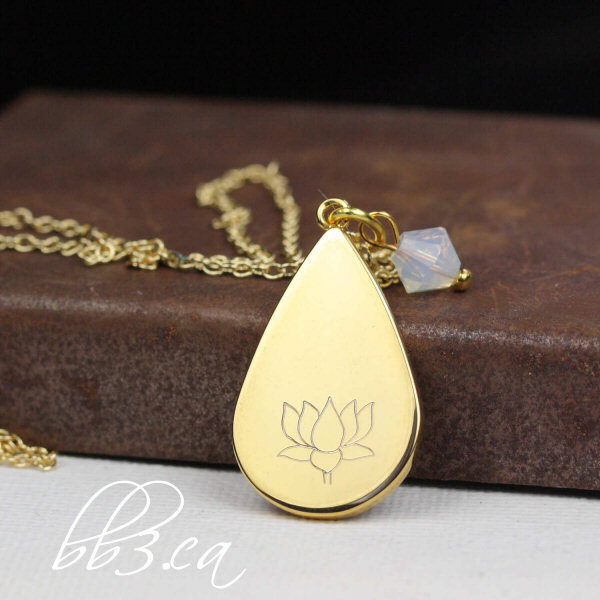 Available in either silver or gold, you also have a choice of either a fuschia or opal Swarovski crystal.
The lotus will symbolize different things to different people. Personally, I love any kind of flower symbolism. I am a heavenly flower/garland, afterall. 🙂 When an object such as a flower – which I think of as delicate – blooms & thrives out of murky, muddy water, this for me speaks a lot to where I have been, and what I have become. The lotus also has several stacked petals, holding an intricacy all its own: just like my own individualism.
The Buddhist & Hindu religions use the lotus in their symbolism & beliefs, and although I am not of either persuasion, I have the utmost respect for the teachings of both.