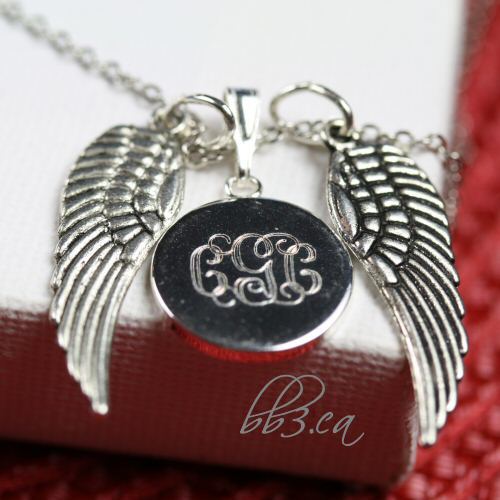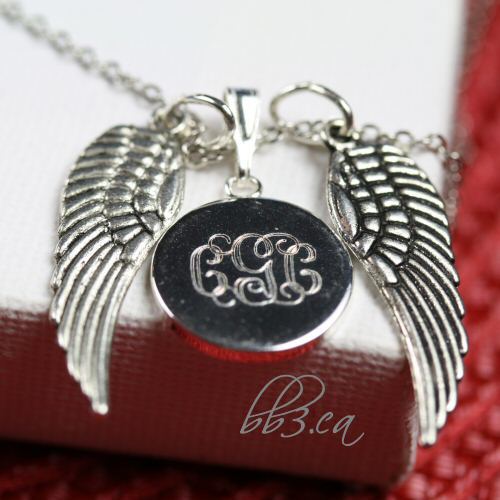 It was a Saturday, 6 years ago today that my mother suddenly passed away. She was only 54. I designed this angel wings necklace with her monogram as a way to wear her close to my heart. I vowed to never reproduce it, but I decided that that this could help heal others. It has since become my #1 best seller.
In her tribute I am giving away a "Wings" necklace to one lucky winner. You will be able to choose chain length and engraving (1, 2 initials or monogram). To enter the draw simply fill out the form at: http://bb3.wufoo.eu/forms/wings-memorial-necklace-giveaway-from-bb3ca/
I'll take entries until November 1st, 2014 & the winner will be announced in November's email newsletter.
If you wish to purchase the necklace I am offering 60% off this piece until Wednesday, October 29th, 2014 (the exact day 6 years ago we laid her to rest). Because shipping is included the sale price covers my costs only; I am donating my time to the creation of each keepsake so that others may have their loved ones honored as well.
Simply use the code: ANGEL60 at checkout to receive the discount. The "Wings" piece can be purchased by clicking here.