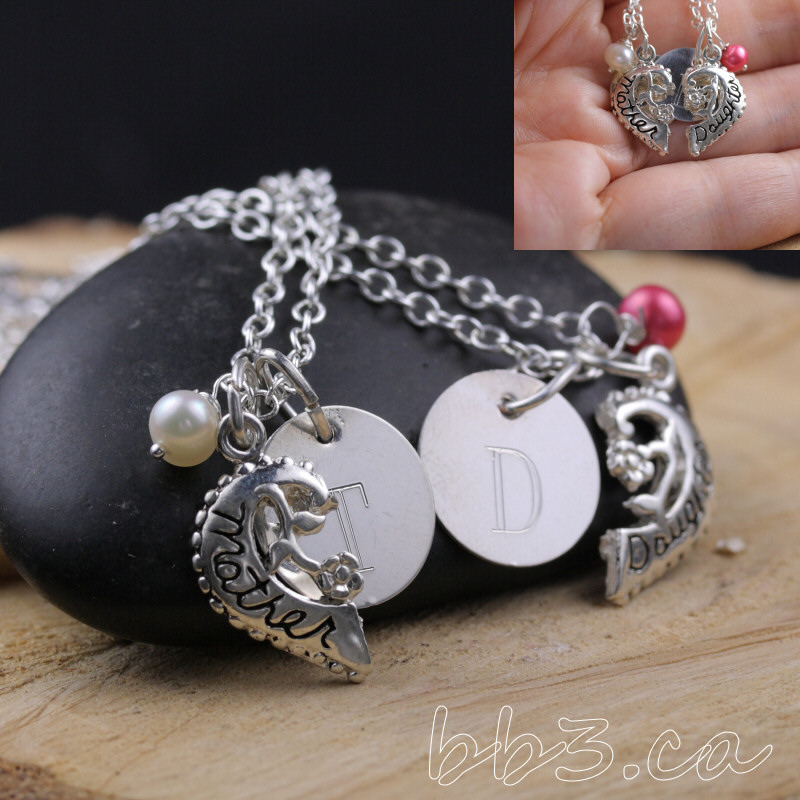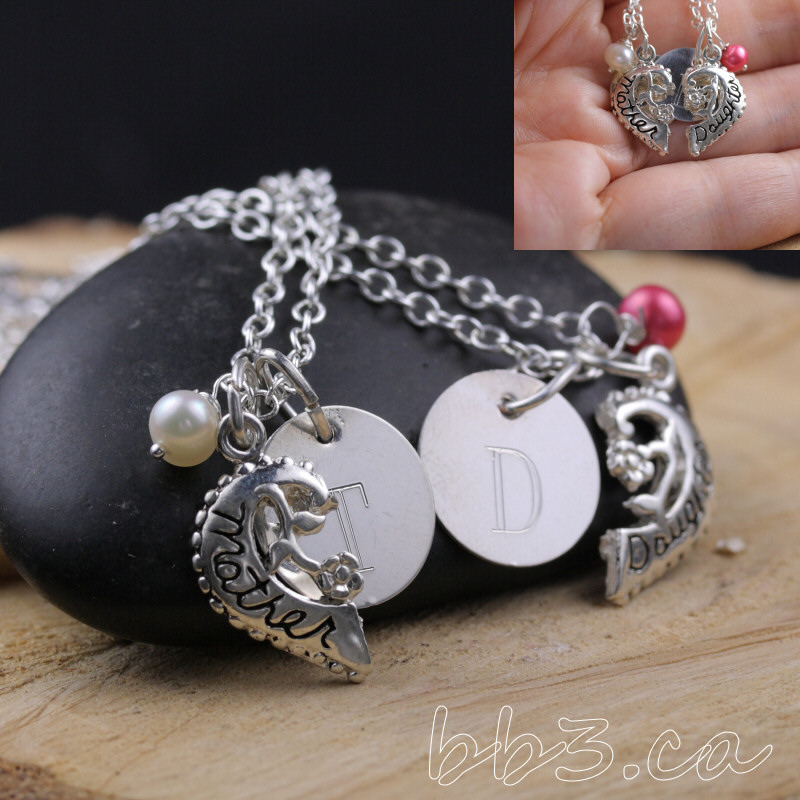 April is my birthday month – Earth Day – which seems to fit me perfectly (green washing aside!) being someone who pulls all my inspiration from nature and personal experiences. Truthfully, I often feel not of this earth even though many of my friends and family see me as the "grounding" person in their lives – the voice of reason per se. If only I could apply that sensibility to my own life. I am constantly in a state of buzz, worry, self-doubt and what ifs when it comes to my own circumstance. It's easier to see clearly what one must do when one is not experiencing it first hand.
All that analogy aside, when brainstorming for April's new products I wanted to have items with some personal meaning to me. Everything I make has meaning in one way or another, but this month I wanted to go one step further for items that represent me or something that is special in my life.
I keep a sample of all the charms I own in a binder with plastic inserts you would use for baseball or hockey trading cards. A look book for charms so to speak. I often will flip through it for inspiration. This month one charm caught my eye: the mother-daughter charm. This sterling silver charm comes as one heart that I have to carefully separate into two. The significance of this charm goes farther than my own mother-daughter experience: my mother is buried with her half.
I bought one of these charms originally for bracelets I was working on for my wedding jewelry.

My mother passed quite unexpectedly just 2 years later. I remember my father asking if I wanted her engagement ring as a keepsake, and feeling pretty wrong about it. Then I had this strong sense: yes, I will take the ring, but I wanted her to be buried with the bracelet from my wedding. My dad said if I could find it, he would give it to the funeral home. It was in plain sight in her jewelry box. Today I cherish my decision – at peace knowing she was buried with something that ties us together but also being able to keep a keepsake to pass on to my girls one day.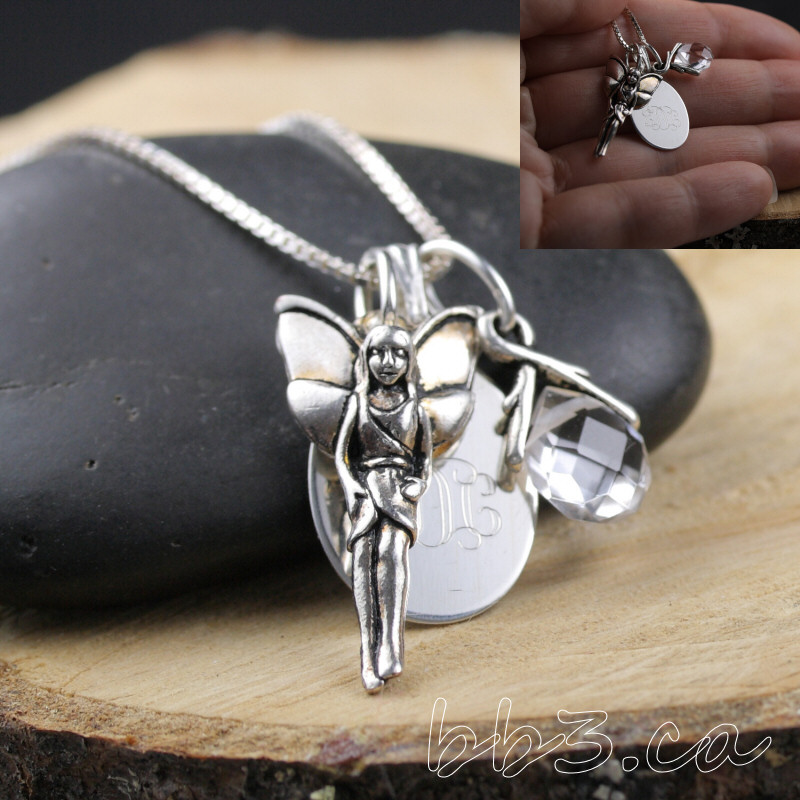 The second item is a woodland fairy necklace – personalized with a monogram charm and paired with a faceted crystal. Clear quartz crystal is a birthstone for April – not all of us can afford diamonds. 😉 I find crystal quartz to be a powerful mystical stone nonetheless – if you think of looking through a crystal ball or the mystery of the crystal skulls. It seemed highly appropriate to pair with a woodland fairy particularly for an Earth Day birthday.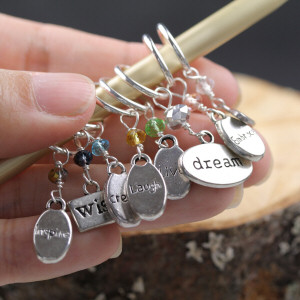 Lastly, if you are a knitter here is some inspiration to keep your project going forward positively. Knitting and spinning for me is a meditative process so adding a few inspirational words into the mix should help keep things peaceful and positive. I also thought this set would be nice to gift one each to 8 of your knitting friends, and spread the positivity. The little things really do matter, particularly in the tumultuous world we live.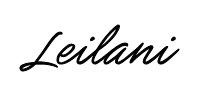 P.S. don't forget to check out April's newsletter and my Facebook page in order to enter for a chance to win April's giveaway. I'm giving away a personalized bunny necklace this month.