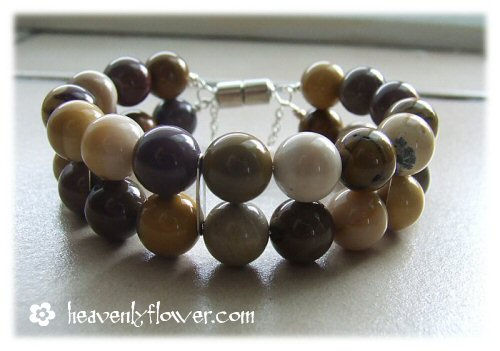 Today I struggled to get motivated. Definitely my body is slowing down…but I did get a couple of bracelets made. Really, I am starting to amaze myself that I can keep going, but I just can't sit around & wait, you know? 🙂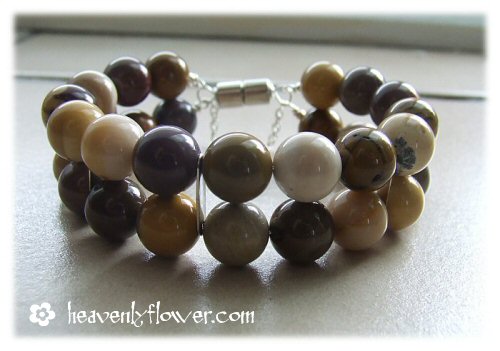 This cuff bracelet captures my earthy side! 10mm moonstone beads need nothing but themselves to make a bold statement.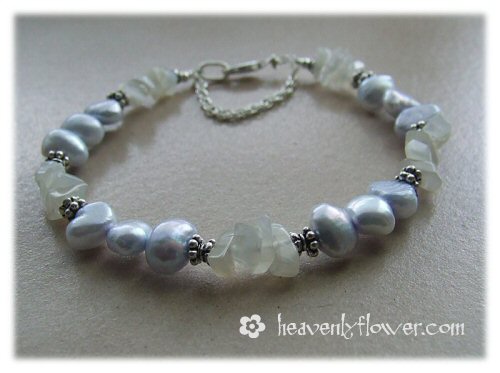 I am really happy how this turned out. Very soft. This bracelet contains violet pearls & moonstone chips. Maybe I should be wearing it, since moonstone is supposed to bring on easy birth! This piece is the birthstone, planetary stone & mystical stone for those born under the sign of Cancer or in the month of June.