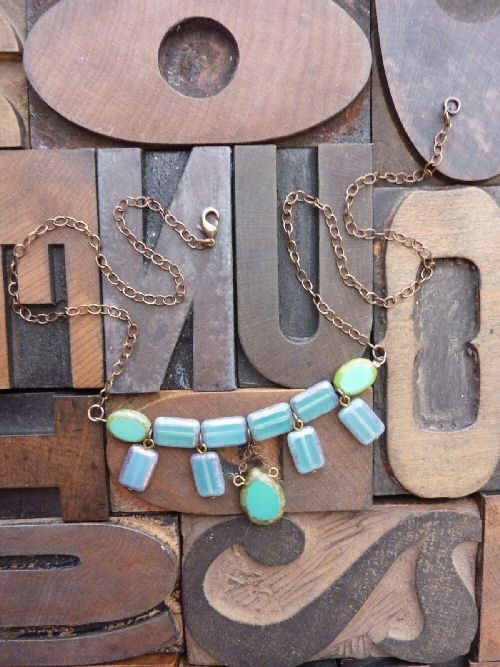 I met Laura Boyko aka Her Majesty the Flapper at the Bridgetown Farmers & Traders Market this summer. I asked her for an interview to find out what inspires her funky one of a kind designs that most definitely can be called wearable art.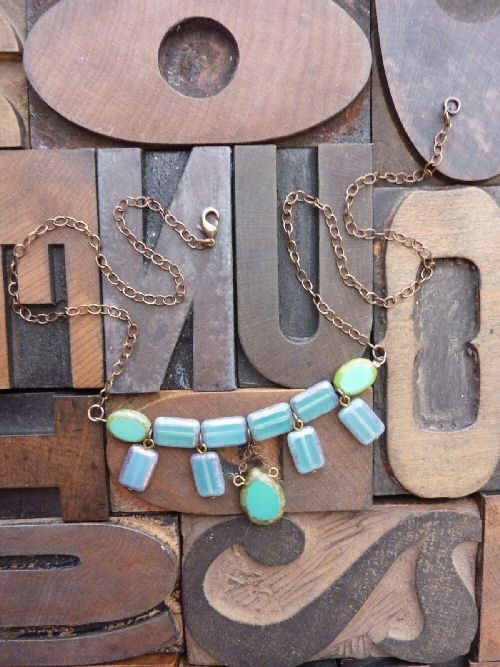 How Long have you been making jewelry?
I have been making jewelry professionally for one year. I participated in a Christmas Craft show in Bridgetown last December. I received wonderful feedback from the community which encouraged me to sign up for two weekly summer markets, the Bridgetown Farmer's and Trader's Market and the Annapolis Royal Farmer's and Trader's Market. Since then, I have been very busy doing special event markets, jewelry parties and online sales.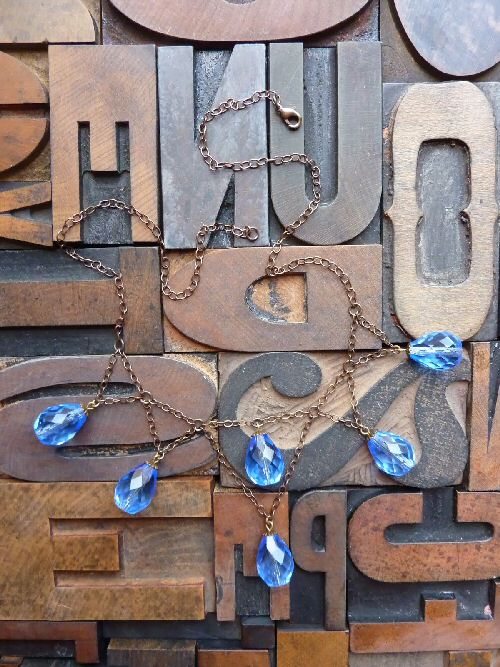 What made you start creating jewelry?
I have a passion for making things and an interest in collecting unique jewelry. I suppose it was a natural progression for me.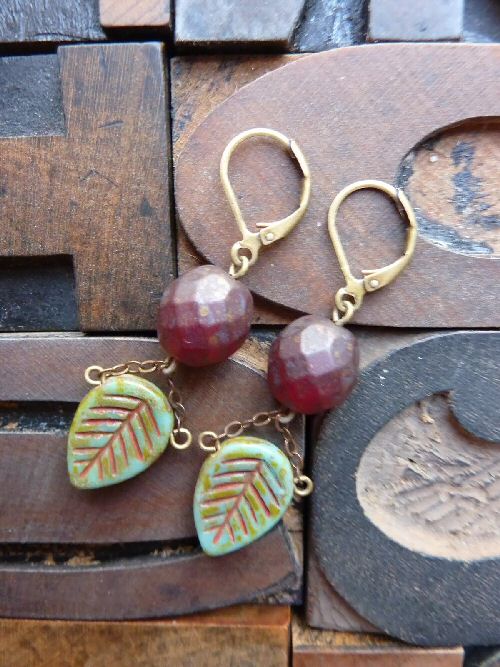 What inspires your designs?
I am inspired by the materials. I spend a lot of time with the beads and chain in my hands. I lay them out in front of me, pushing the colours and shapes that are pleasing to my eye into groups. I studied sculpture at Emily Carr University. I think that I approach jewelry making in the same way that I would approach making a found object assemblage. The making of the piece is only the final step, the design process is what really excites me.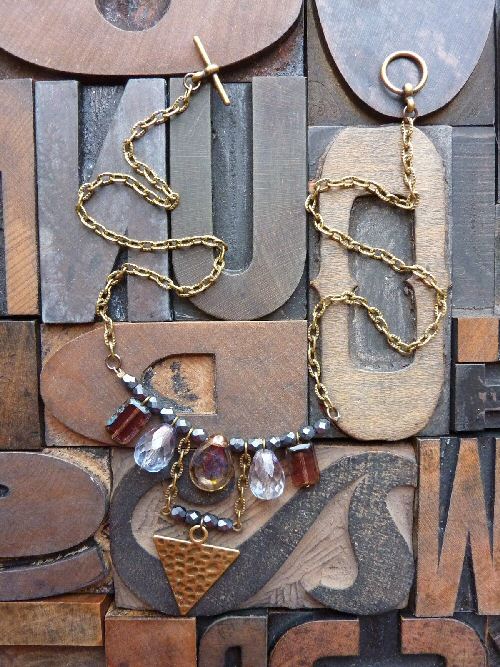 What are your favorite pieces to make/ creations that you have made?
The best pieces happen when I don't concern myself with their salability. After making hundreds of pieces in the past year, the process remains interesting to me because I allow myself to make work that is unconventional and bold and that may not sell right away. When it happens, selling a piece like that is the most satisfying. I feel a connection with customer because they see what I see in the design.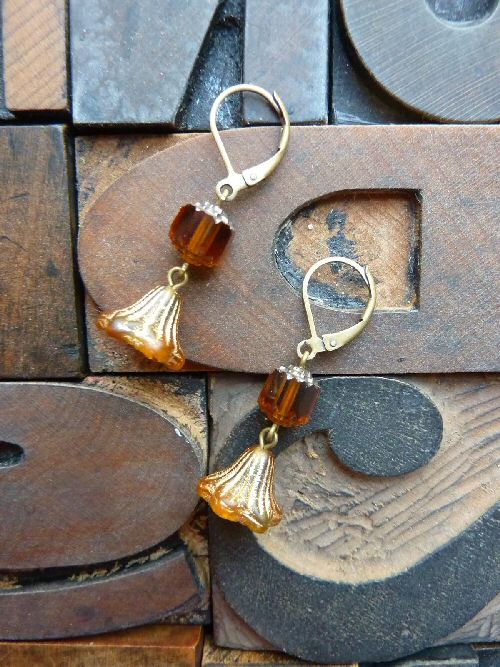 Where do you sell your work?
I sell my work at the local farmer's markets and through my blog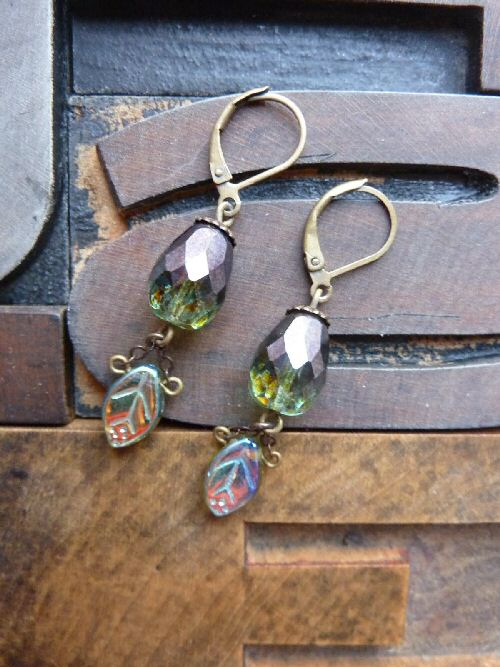 Do you accept custom work?
I will absolutely do custom work. I have a lot of fun collaborating with customers on the design.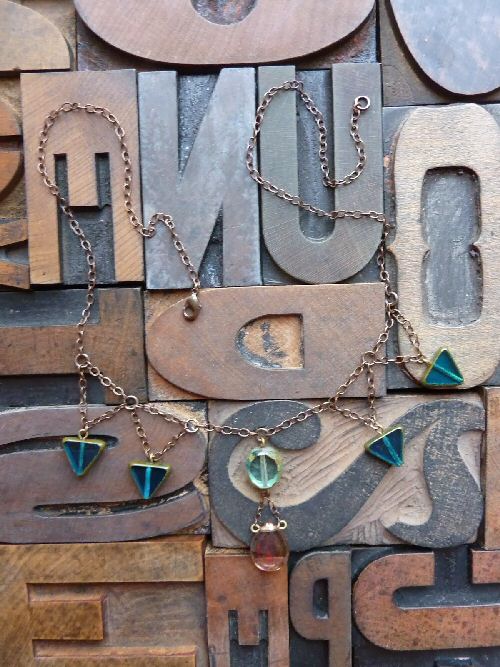 To contact Laura & for more of her fab jewelry, please visit her blog, and if you are in & around the Bridgetown, Nova Scotia area keep your eye out for Her Majesty the Flapper at local craft shows & markets.

Are you an artist inspired? I'm looking to share your story here and in my monthly newsletter. Inspire me; inspire others! E-mail me or leave a comment below to be considered. All you need is an online presence (blog, website, Etsy shop, etc.) so that the international audience the internet attracts can get to know you & your product better. This is my contribution to the handmade/artist community, & I am honored to do so! Look forward to hearing from you…