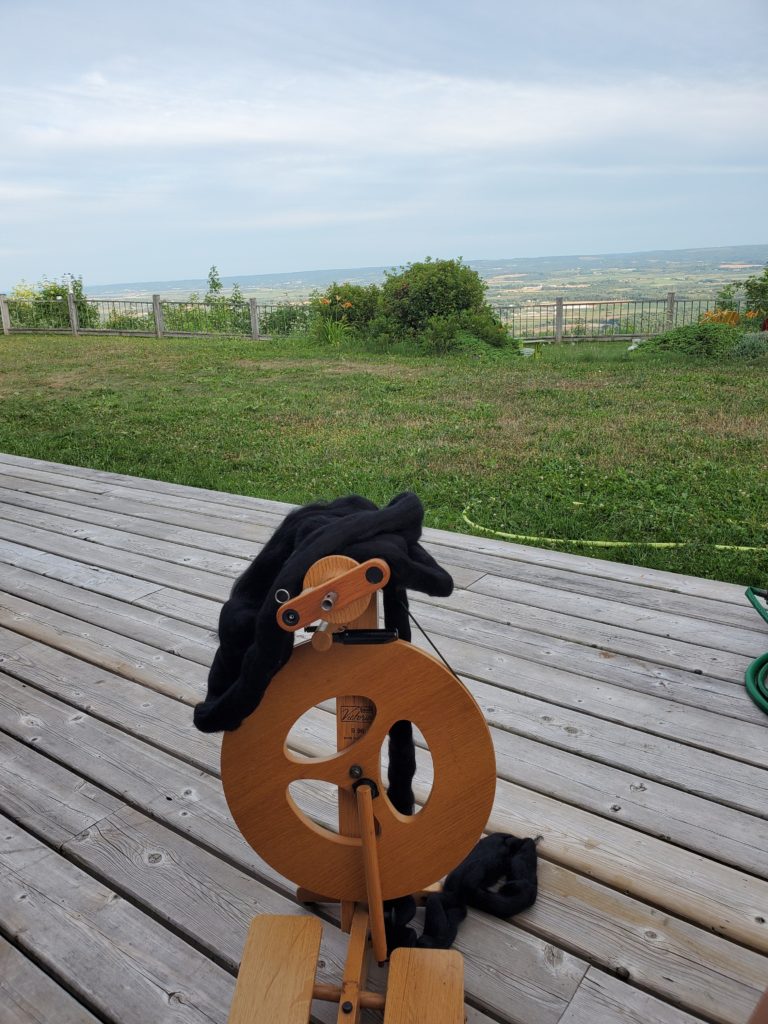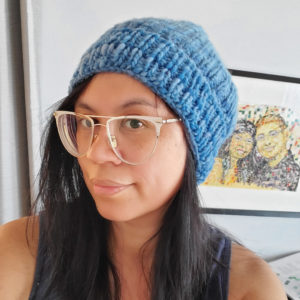 I've been putting in some much needed maintenance on the website, and I thought this would be a good time to reintroduce myself. I'm Leilani, a maker currently living in the beautiful Annapolis Valley in Nova Scotia, Canada. I'm a born and bred Valley gal, though I spent 20 years away before moving back "home". I was raised in Hants County but now reside in Kings County.
I've been making and selling handmade jewelry for over 2 decades, and spinning /dyeing handspun yarn for 10 years. I also enjoy papercrafting & knitting/crocheting, as well as gardening albeit on a small scale.
I'm a mom above all else, and a wife. My husband is originally from Yarmouth, NS. We met 20 years ago, the same day I decided I would stay away from romantic relationships and enjoy being single. Fate is funny like that.
I have a huge family in the Philippines whom I've never met. I'm not really sure why I've never made the trip, especially back when I was young, single and working in the travel industry. I blame it on money, scheduling and distance, but I guess in many ways I'm overwhelmed at the prospect. I was raised in a completely different culture. As fond as I am of my Filipino roots, I'm not exactly sure how I would fit in. I didn't get to know many of my family members until my mom passed in 2008.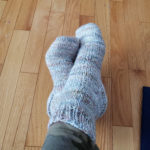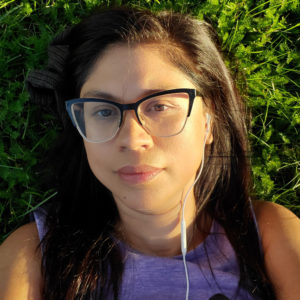 I'm a high vibrational empath. What does that mean? For me, it means living more by what feels right rather than following the masses. It also means navigating the world as a highly sensitive individual. That can often leave me feeling emotionally and physically drained. Think of me as the energetic air filter. The global pause in 2020 afforded me the chance to get re-centered and moving in a positive direction again.
If you order any of my products typically they will ship via Canada Post within 1 business day. My packages will typically ship from 1 of 4 places: Canning, Kentville, New Minas or Windsor, Nova Scotia. It really depends on where I am on a given day. I ship with tracking when possible but please understand that it's very costly (averaging $17 on small envelopes to most of Canada). It's not something I can afford on my inexpensive items.
The good news is, if you reside in Nova Scotia, you'll get your order in a matter of days, many times in just 2 days. It's pretty quick to Maritime provinces in general, and I'd love to pick up more customers in New Brunswick and Prince Edward Island. I ship throughout Canada and the USA. Unfortunately I cannot ship internationally anymore: too many lost or returned packages.
I used to offer wholesale and consignment, and would be open to do it again. I can picture my stitch marker sets being a great addition to a LYS (local yarn store). Handspun yarn is trickier as it is so labor intensive to produce. It's difficult to come up with a cost that satisfies both me and the store owner.
I often thought my creations would be fantastic in a maker or souvenir shop here in the Maritimes. I can always come up with some beautiful and cost effective earrings or necklaces. Engraved letters for personalization, semi-precious gemstones or themed charms could be focal points.
If any of these options appeal to you as a business owner, I'd love to hear from you. If it feels like a good partnership, I can always tailor the products to match your business.
What else should you know about me? Other than being a mom to humans, I am also a cat mama. We currently have 3 Persian cats, two of which are Exotic Shorthair. A typical evening for me would probably be my latest knitting or spinning project while listening to an interesting podcast (probably health or spiritually themed) and a cup of tea or coffee.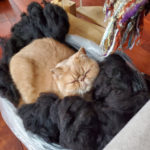 I'm happy to chat or support you on your creative journey…I hope you feel inspired here! If you have any questions or comments on the topics and techniques discussed please don't hesitate.
I look forward to hearing from you soon,