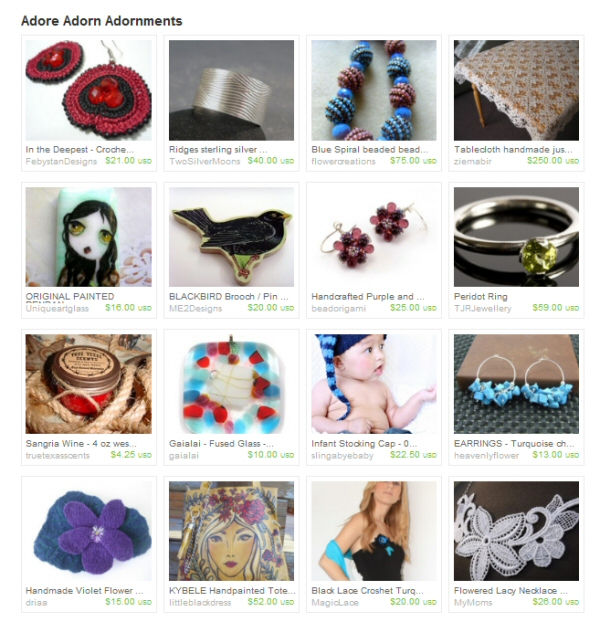 I got a convo from a fellow Etsian that I am featured in her curated Treasury East. This is the first time I have been included in one, therefore my first time to give it a test drive. I've not had the time to curate one myself as of yet, unfortunately.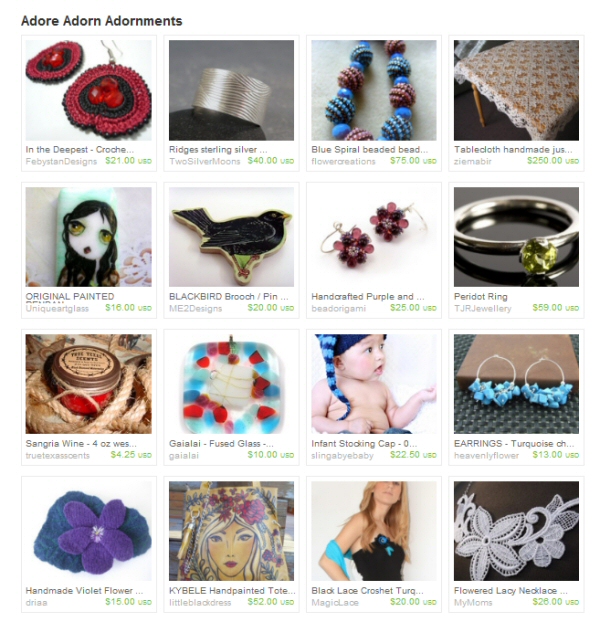 Treasury East has been rather controversial with the Etsy community. With Treasury Main and Treasury West, you would have to wait for the full treasury to "open up" – when the current treasuries expire – and hope to grab one before they fill up. The treasuries fill up in seconds, and if you are the lucky one to grab one and curate, it is a fun and important marketing tool for many Etsy Users.
The difference with Treasury East, is that they never expire, and comments and the number of treasuries curated will be infinite. This left a lot of Etsy users wondering how they will become relevant regarding promotion and marketing: how will potential buyers see the treasuries and wade through the hundreds – if not thousands of treasuries?
Treasury East is still in the testing stage so these questions will hopefully be answered in the coming weeks. I do see some pros to the new format: you don't have to wait around for one, and the never expiring element means that you can share it on social network or you blog and it will always be visible. The new format is also larger and cleaner looking. "Hotness" is gained not just by clicking and commenting as before, but gained through promoting outside Etsy, using social networking tools such as Twitter and Facebook.
I don't know when or if I will curate a Treasury East. But I thank you, riorita for including my turquoise chip earrings! 🙂