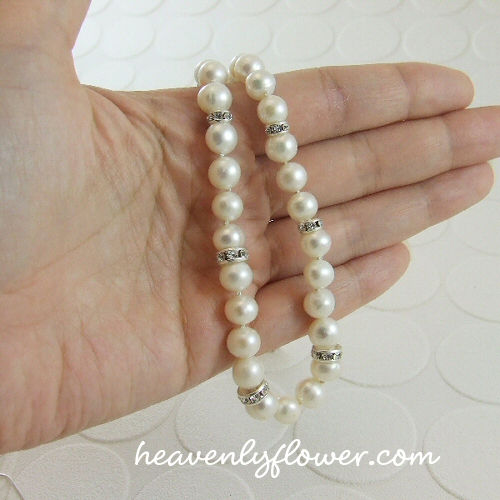 I attended a very dear friend's wedding today, so I thought blogging about my pearls tonight would be fitting.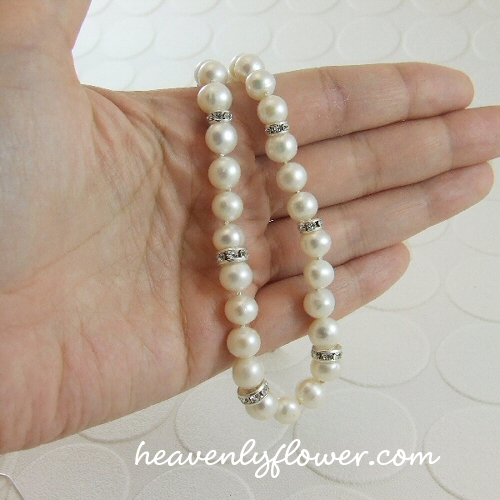 During my own wedding a few years ago, my mother's dear friend whom she had known back in the Philippines traveled all the way from Switzerland to attend. That was an honour in itself, and then she gave me the gift of a string of pearls. What made them particularly special to me, is that they were hand picked from the Philippines. She gave me her blessing to go ahead and restring them.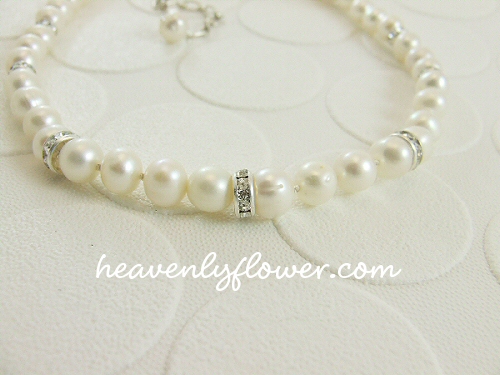 So I decided to pair them up with some sparkly Swarovski crystal rondelles and add a sterling silver extender chain so that I would have the freedom to wear them at different lengths.
If I have never mentioned it before I will mention it now: I. Hate. Stringing. Pearls. I'll do it, but I do not enjoy it. I admire anyone who can do it well and quickly: that just ain't me. 😉
I put two pearls aside to make matching earrings; coupled with silver-gray freshwater pearls for contrast.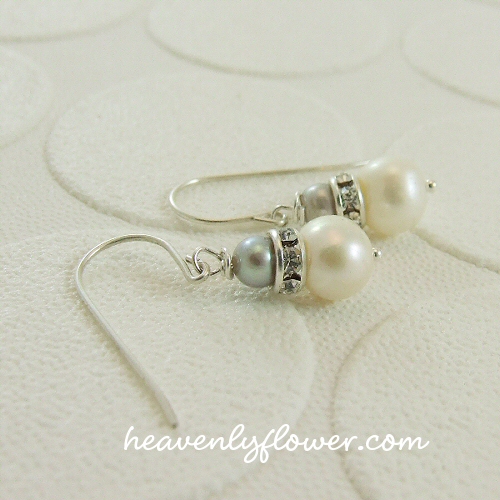 Oddly enough, I didn't wear this set today. 🙂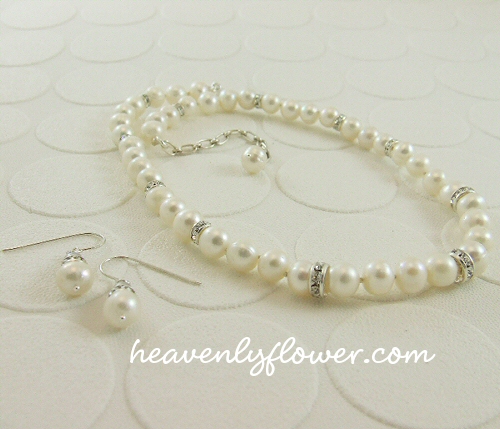 I cherish having a classic set of pearls which hold such meaning for me.
Check out my fossil/slab necklaces also from my jewelry box. 🙂