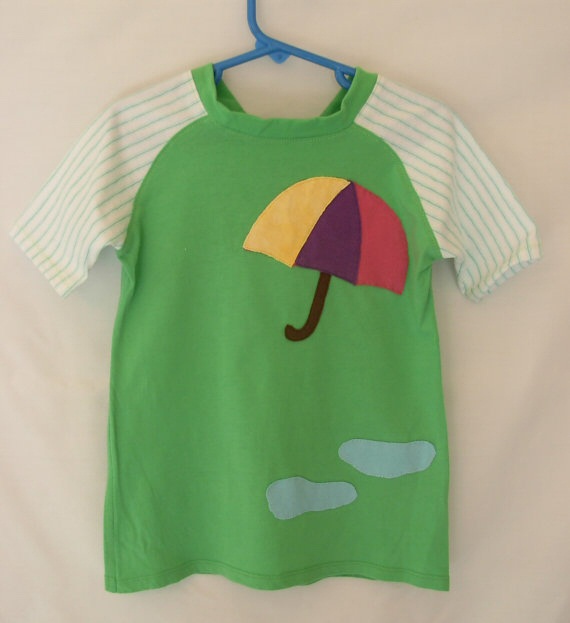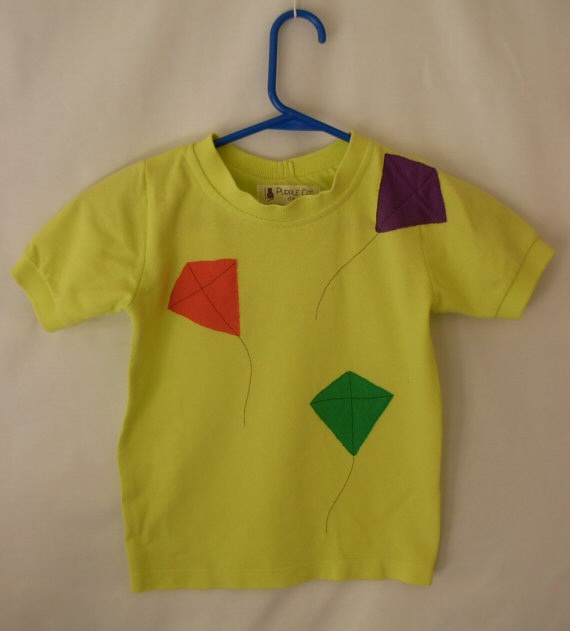 I stumbled upon Purple Cat Designs while looking for a large case that could hold all my knitting needles & crochet hooks.  I was absolutely sold on the pattern (it was called, "knit or die"! ;)), and the case itself did not disappoint. Very well made & easily fit all my needles, even the extra large ones. Now Elina who hails from Vancouver, Canada has changed her focus entirely to designing the most delightful children's clothing. Read on to find out more about the new products, how the clothes are sustainable and why the switch to making children's clothing…
How long have you been sewing?
I learned to sew when I was probably 6 or 7. First came hand sewing and making doll clothes, then at 9 or so I learned to use the sewing machine. I made myself a summer dress when I was 11, and have been sewing regularly ever since.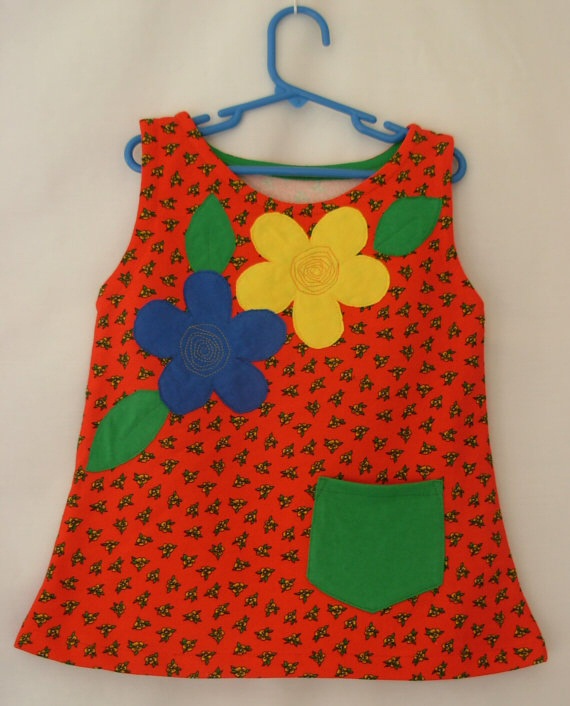 What made you start creating children's clothing?
I opened my Etsy shop in 2009. I started selling knitted gloves and scarves – I love knitting, and I was running out of people to knit for…
Then, in 2011, my son was born. Over the past year or so I've become increasingly frustrated with commercial children's clothing. Most of the little boys' clothes in the stores are dark blue, grey and brown! My boy loves colourful things, so I started to sew clothing for him using bright colours and fun designs, and little by little other parents started to comment on his clothing and place orders.
What inspires your designs?
The more I talk to other parents the more obvious it is that I'm not alone in this frustration on kids' clothing. One source of irritation to many of us is the overly gender-specific clothing. Boys aren't supposed to wear anything that's pink or purple, or otherwise pretty. Girls aren't supposed to wear anything cool. I want to give options to those kids who love pink as well as construction machines, whether they're boys or girls.
Most designs on the clothing are inspired by my son and his interests. Spending time with him, I've learned to look at the world around me on a different way. He notices the colourful leaves in the fall and flowers in the summer, and the construction sites all year round.
I'm also inspired to make sustainable clothing, that's why I use recycled materials. I hope that my son will still have a planet to live on when he's 50.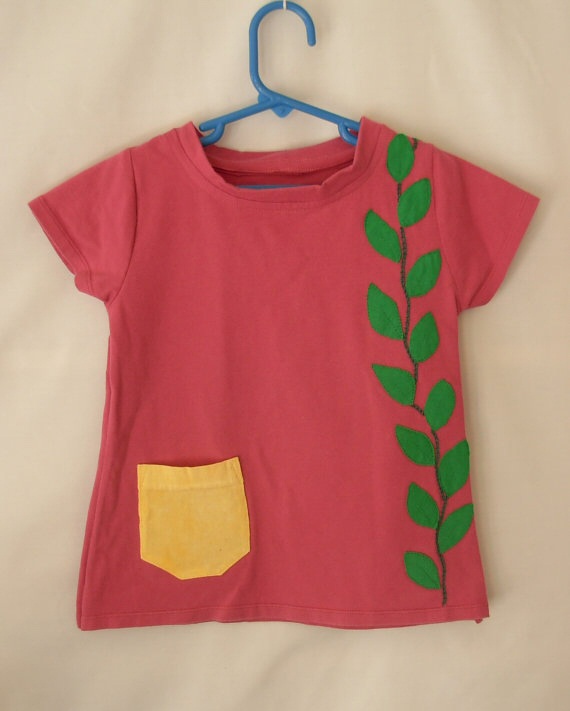 What are your favorite pieces to make/creations you have made?
 I'm especially happy with the cement mixer shirts and the dinosaurs. I have several more cut and waiting to be sewn. I also made a monster truck as a custom order, and I think I'll need to make more of those!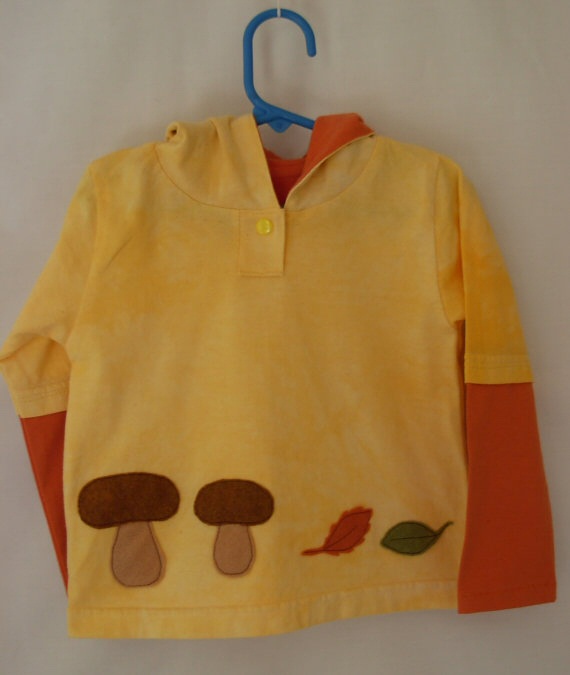 Where do you sell your work?
Only on Etsy for now. I'll be at local craft fairs here in Vancouver in the fall.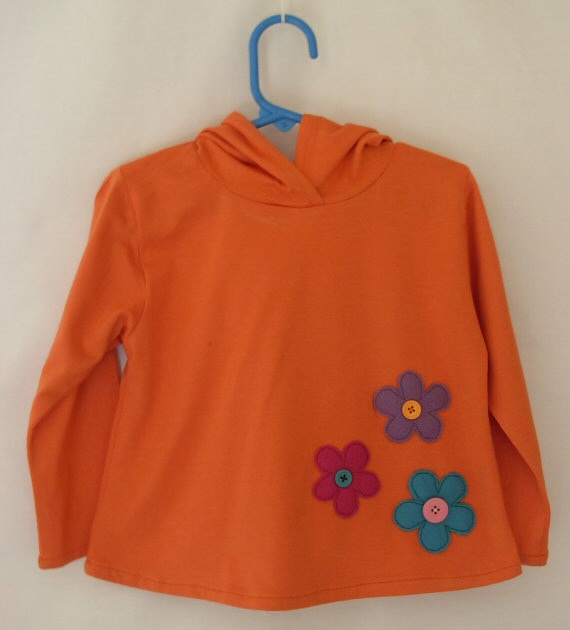 Do you accept custom work?
Absolutely! The monster truck was a great challenge, and I'm always open to requests and ideas.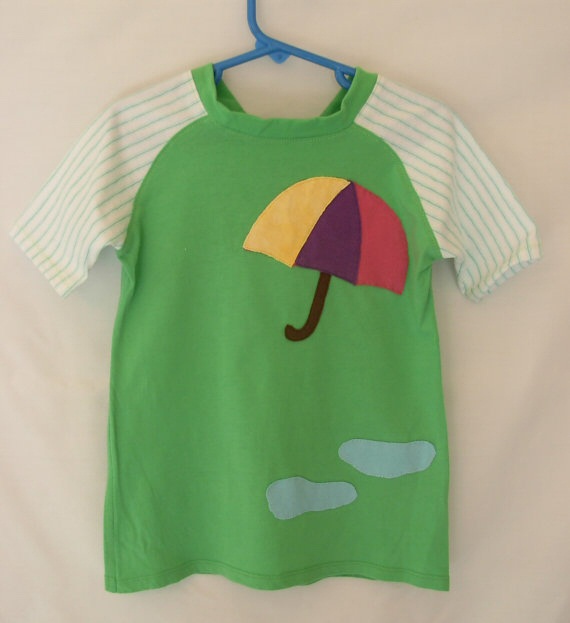 Do you love Elina's philosophy and aesthetic as much as I do? Be sure to visit Elina's etsy shop to see more available clothing. Be sure to like her Facebook page to keep up to date with new products & happenings.
Are you an artist inspired? I'm looking to share your story here and in my monthly newsletter. Inspire me; inspire others! E-mail me or leave a comment below to be considered. All you need is an online presence (blog, website, Etsy shop, etc.) so that the international audience the internet attracts can get to know you & your product better. This is my contribution to the handmade/artist community, & I am honored to do so! Look forward to hearing from you…