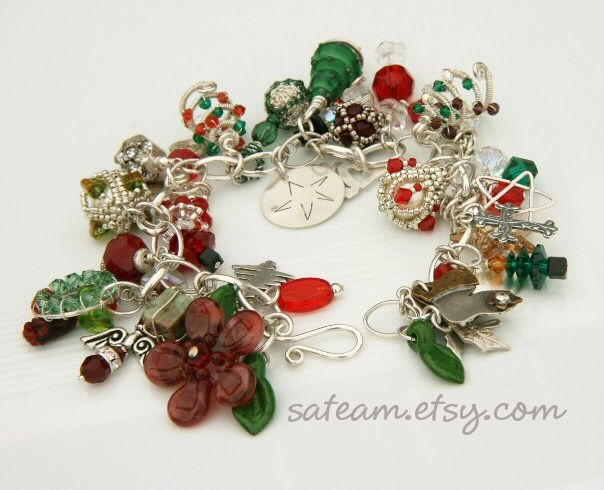 See this charm bracelet…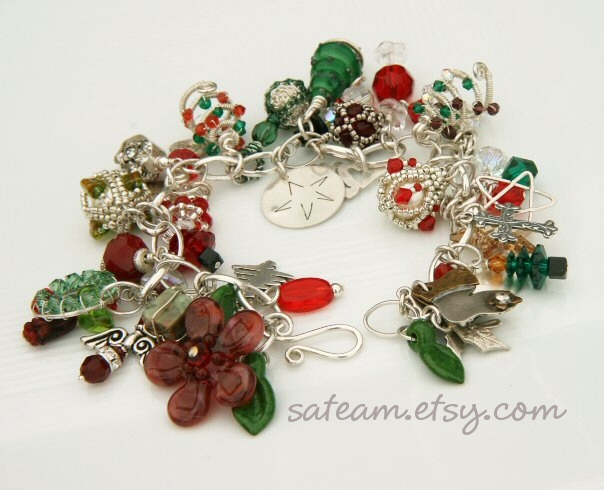 Want to win it?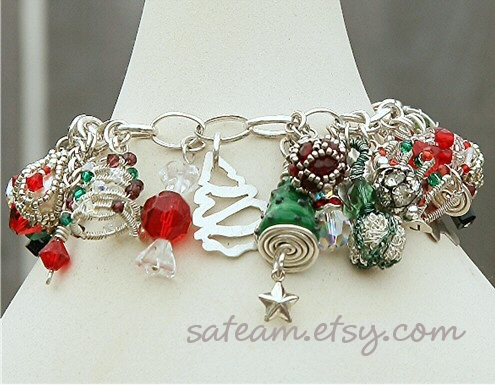 This bracelet is the collaborative effort of members of the SATeam – Starving (Jewelry) Artists Team on Etsy. You can see my own pewter/sterling  silver and Swarovski angel charm poking out at the bottom left in the top photo.
Basically, for every item purchased at participating shops, you get an entry to win this beauty. We can't even start to guess what kind of price tag to put on this. We're talking high quality handmade charms from fellow artists.
You can check out each shop to see more savings and deals. The list of participating Etsy Shops can be found here:
http://starvingartiststeam.blogspot.com/2009/10/sateam-wrist-candy-holiday-giveway.html
Take note as per the above post you can enter this contest without purchasing. Simply follow the directions indicated on the starving artists blog. 🙂
You can also do a search on Etsy for "SATEAMWRIST". This will bring up the available items for sale in all participating shops.
The sale is running starting today, October 26, 2009 to December 6th, 2009.
Good luck!! I can't wait to see who wins!!