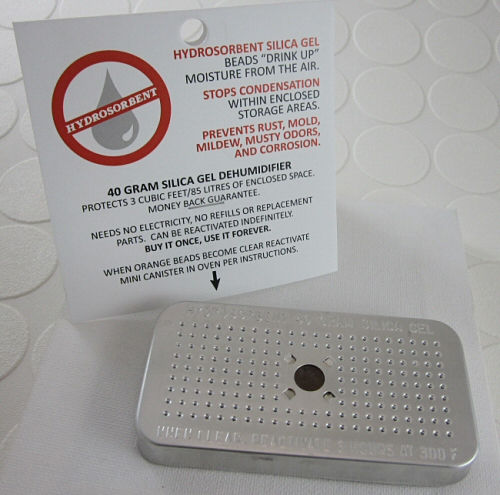 Recently I moved my finished jewelry pieces to a jewelry carrying case equipped with jewelry trays instead of my usual plastic baggie in binder or on shelf option. I wanted everything in one place and most of all – portable so I could easily take my work with me to show potential buyers. However  I was a little concerned about tarnish since the jewelry is no longer concealed in plastic with an anti-tarnish strip. I placed anti-tarnish strips inside the case but I didn't have  the confidence that they would do the trick.
Then I found these silica gel humidifiers from Lee Valley. They wick the moisture out of the air around metal gardening tools – so why not try them in the jewelry case? I bought the 40g one which is nice & compact. I like that once the beads fill up with moisture you can pop them in the oven & dry them back out – reusable over & over again.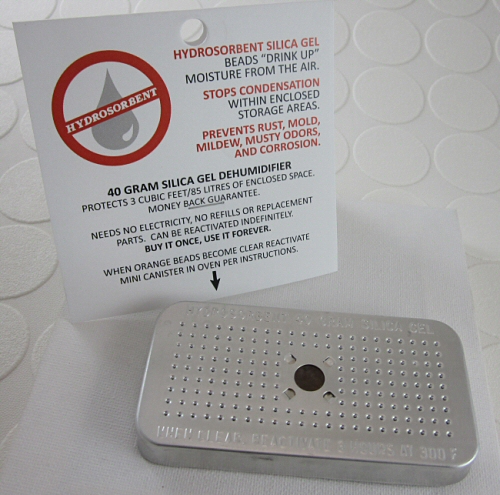 It's been several weeks now & so far so good. I'm thinking of getting another; one for the bottom of the case & one for the top.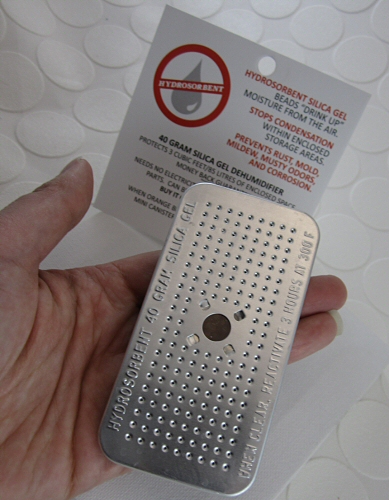 I'll report back with an update in a few months. I figure if the results are not great then I can always throw these into my garden shed. 🙂 But so far…no complaints.