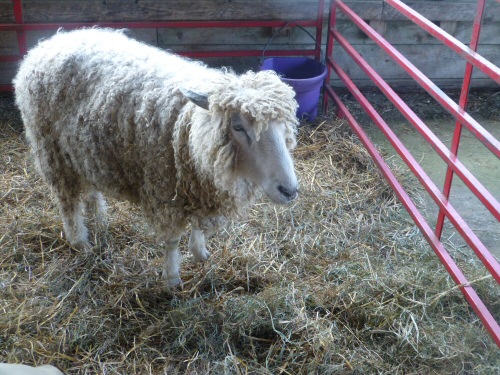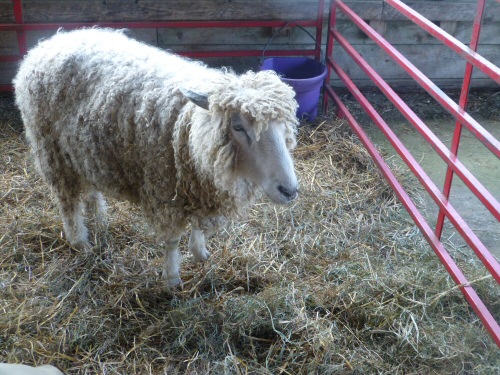 Last week the fam & I had the privilege of attending the 2014 Maine Fiber Frolic. It's been on our list of shows to check out for a few years now, but the timing has never lined up. We love Maine and love a chance to go visit, and this year we just so happened to be in Portland on the same weekend of the show. So we drove the hour and ten minutes out to the Windsor fairgrounds to check it out.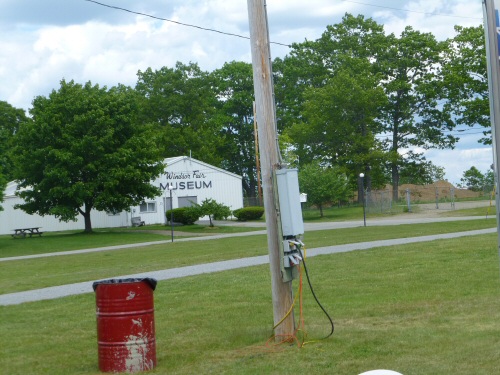 The show was absolutely charming. Totally chill and laid back like I would expect in Maine. It wasn't at all as big as I had imagined, and I say this in a good way. As much as we love to immerse ourselves in the thousands of folk at Rhinebeck, We've always enjoyed a slower paced laid back show where we are free to take our time and linger looking at animals, exhibitors & vendors without feeling like we're in the way.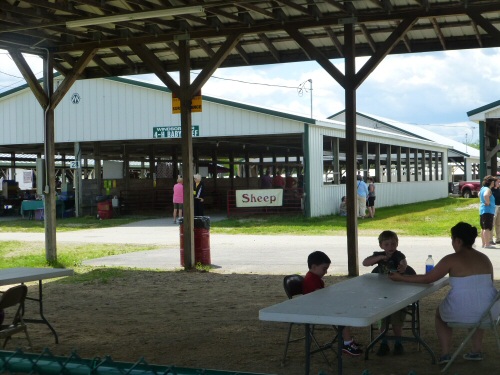 Of course I enjoyed the fleece sale barn the most with the food vendors being a close second. 🙂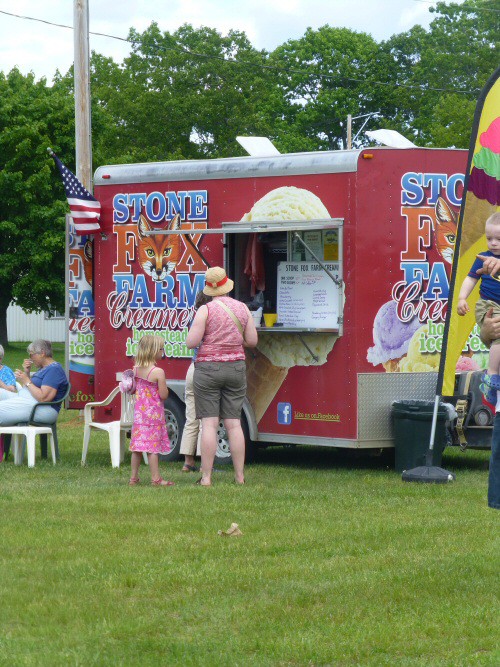 The family was in agreement – Stone Fox Farm Creamery is the *best* ice cream we have ever tasted – and best of all no egg, which my children are allergic.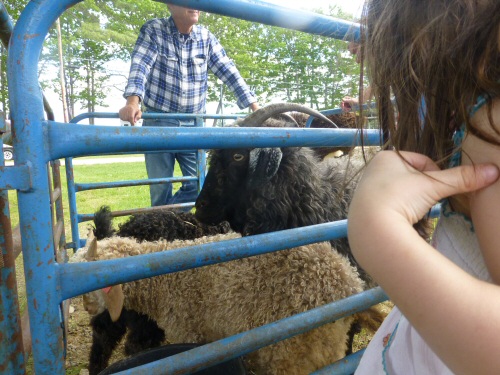 Although I did not get a ton of fleece this show (The NH Show was just in May and I came home with 6 big bags of fleece and roving from that one) I did nab 2 bags of raw merino to play around with. I love a challenge especially when it means I can get my hands on Merino at bargain basement prices. 🙂 Takes a little more elbow grease on my part but I love to see the progress from a dirty fleece to a clean one. 🙂
If we happen to be in Maine same time next year, we will certainly be checking out the show again!