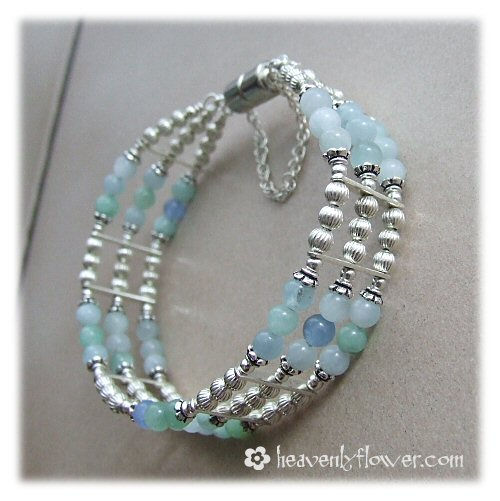 I felt compelled today to use up my sea green quartz beads today. Tada: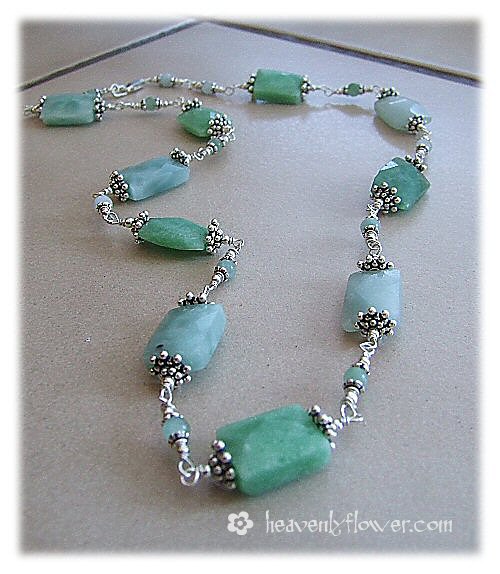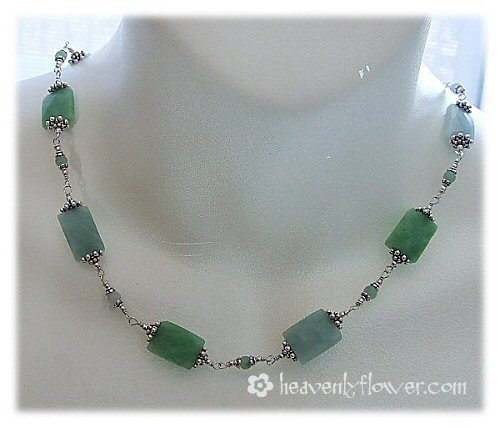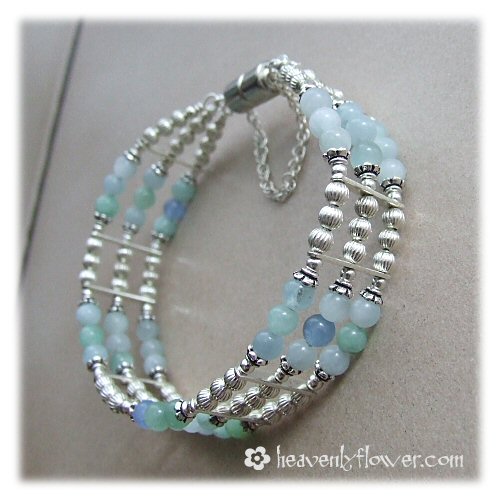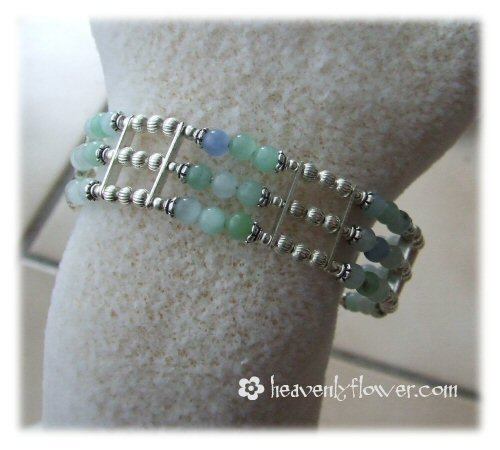 The necklace uses up these pretty faceted quartz beads in varying hues of green. They measure 10x14mm. Accented with 4mm green quartz beads. These are not naturally occuring colours; these are dyed, but oh so pretty.
With the leftover 4mm beads, I decided to make a cuff bracelet. These paler green colours go really well with silver; so I paired them up with 3mm corrugated sterling silver beads.
I'm not exactly sure how I got these two pieces done today; sitting is a bit of a challenge right now! All I can say is a thoroughly enjoy doing it… 🙂 You can take a closer look at these pieces in my Artfire Studio.