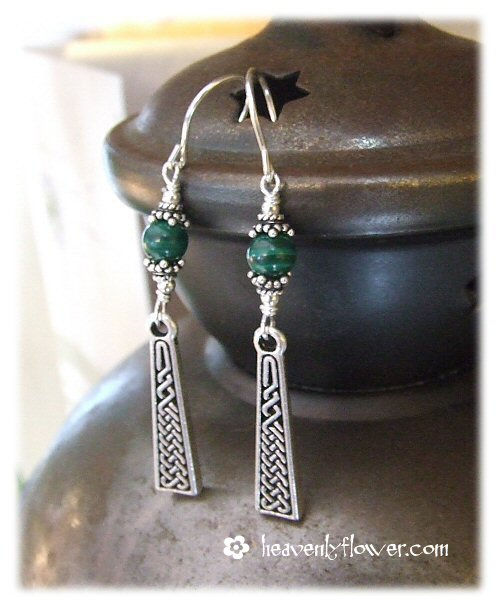 Holy crick in the neck!!!  This was a lot of listing…I got in the zone this afternoon and made these 5 pairs of earrings today: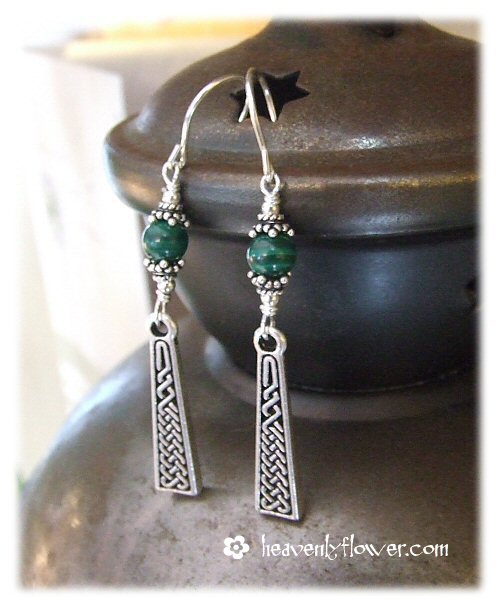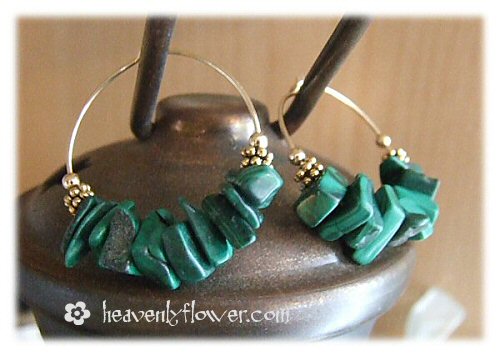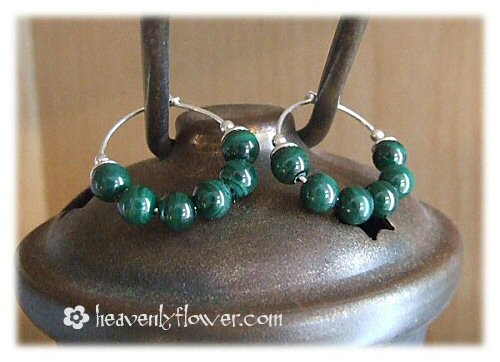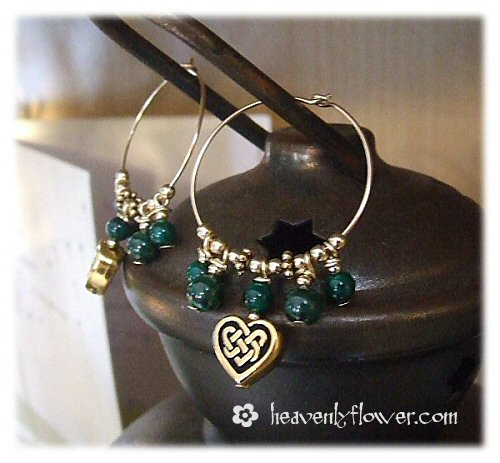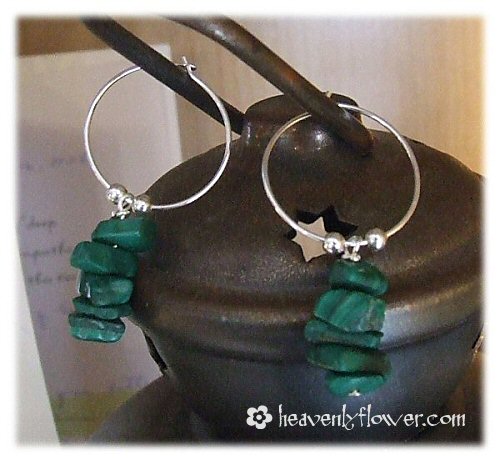 For the sake of my neck I will try to be brief…I was inspired again by the up-coming St. Patrick's Day…actually, I was happy to have an opportunity to work with malachite again! I have quite a bit of it and no opportunity to play with it lately. 🙂
I am putting the push on to get my 100 things. I am so close, so I am motivated to just get it done! I do enjoy making earrings when I need volume. It's like a gratifying creative snack! Once the energy gets flowing I can usually churn out several pars in such a short period of time. They are also easy to photograph so there is not a lot of time editing pictures. Hence, 5 pairs in one afternoon…and afternoon for me with a toddler doesn't mean the full 4 hours!
A very productive day. For more on malachite & these pieces please visit heavenly flower on Etsy…