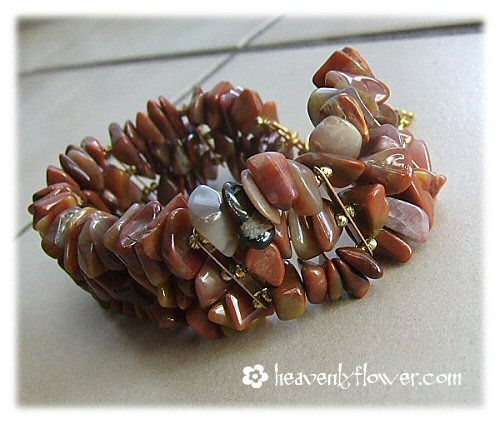 Another jewelry making blitz afternoon! Let's get right to it, shall we: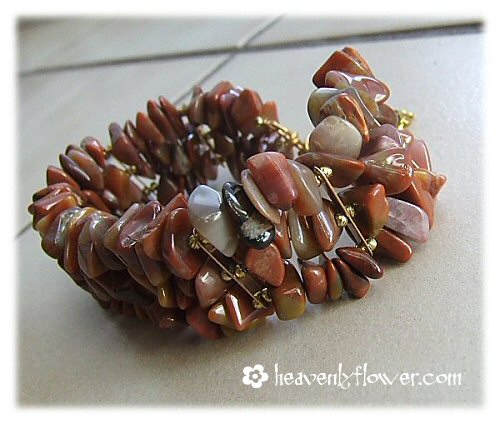 This chunky fun red agate cuff was a cheat today: I actually made it last spring; and had unlisted it to get new photos of it. I just remembered it today & relisted it. It's very bold & earthy. Fun!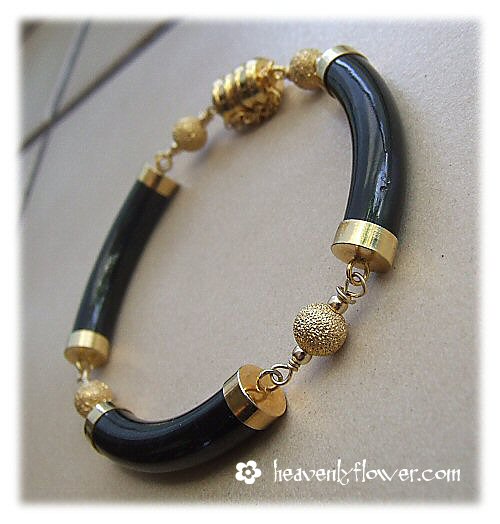 This was my favourite piece today. I have had these 36mm onyx tubes for almost a decade! That's right: one of those "these are neat" purchases and they never seemed to really work the few times I tried to incorporate them into a design. I realized today that simple is better, so I simply paired them with these 6mm stardust beads. The curved design of the pendants hug your wrist. I had six of these, so I made two identical bracelets, both available in my Etsy Shop…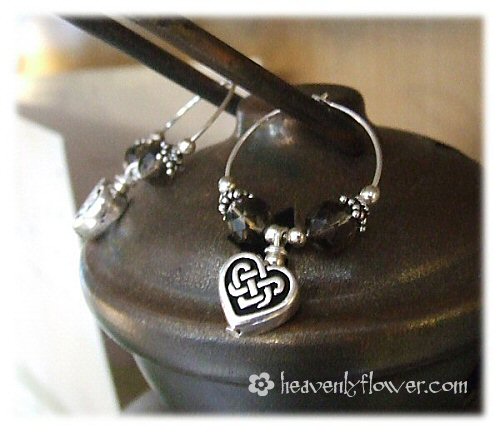 I think as of today I am officially satisfied with exploring with Celtic influence! I have quite a few of these Celtic pewter beads so it's easy to get many ideas for simply stated pieces. This is a remake of a pair of earrings that sold in this design with hematite. This time, I used faceted smoky quartz & added bead caps for accent.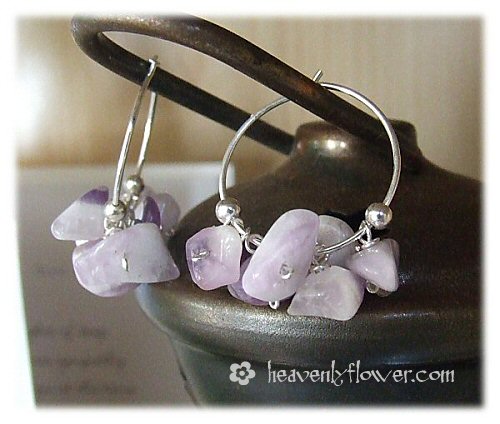 Woohoo!  The end of the amethyst chips.  Simple yet fun earrings and that stash is officially used up! 🙂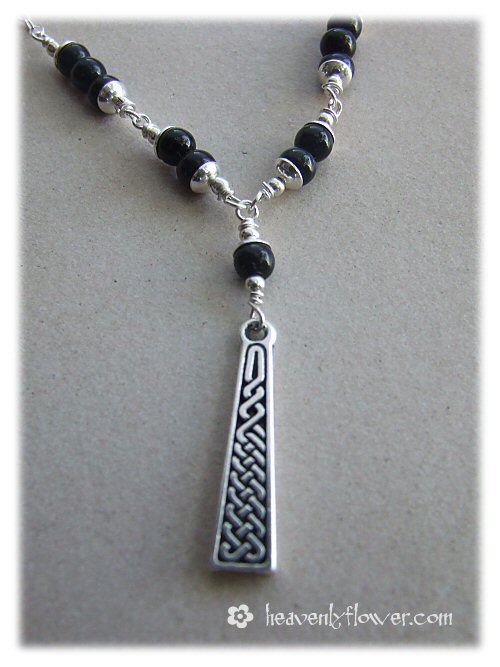 These 25mm Celtic braid charms work well as a pendant, too!  With 4mm onyx beads and sterling silver fine cable chain this piece is great for someone who wants a simple, dainty necklace that still makes a statement. I also made the piece full adjustable to a maximum of 20 inches so that it could be worn at variable lengths for variable neck sizes.
With that, I have broken the 90 item mark! So in a couple of days, I should make my goal of 100 pieces.