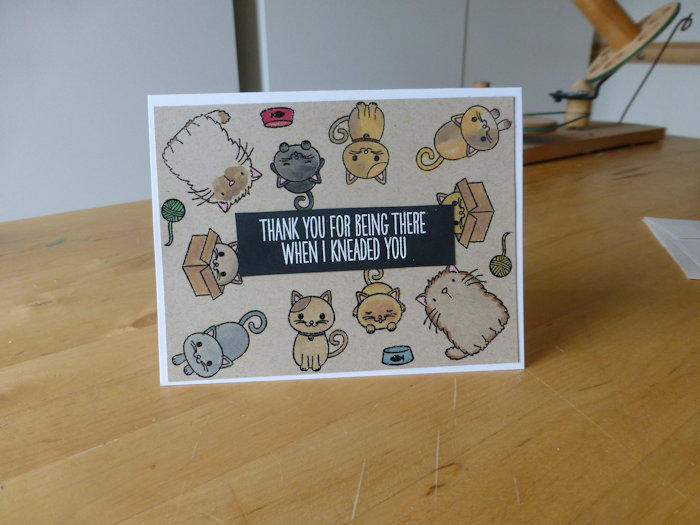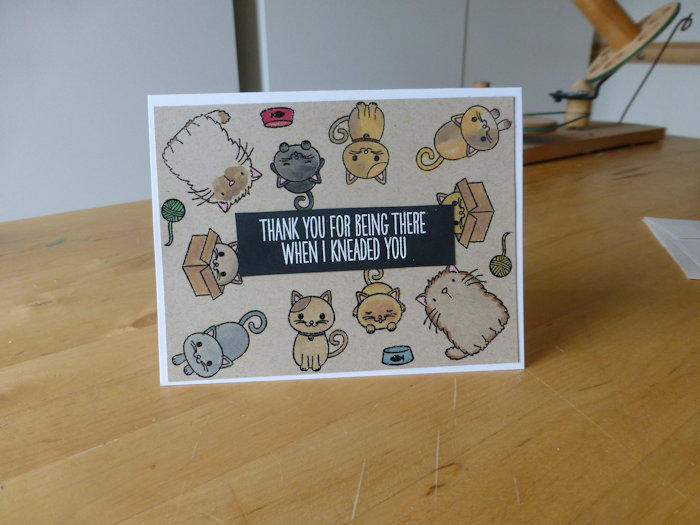 I needed a quick gift to give a fellow cat lover and there was no time to order jewelry supplies & design something in such a short period of time. One thing I had immediate access to, was cat rubber stamps. So I made a set of note cards.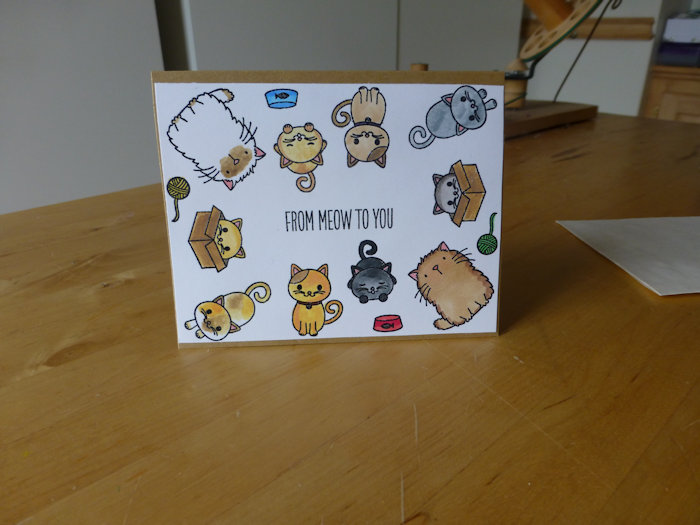 These cards feature stamps from My Favorite Things & Hero Arts sets. They are colored with a water brush & distress inks – mostly the new Oxide inks which I love! They color much differently than the original distress inks – which looks like watercolor paint. The oxide is more vibrant – cartoonish I guess – which I love.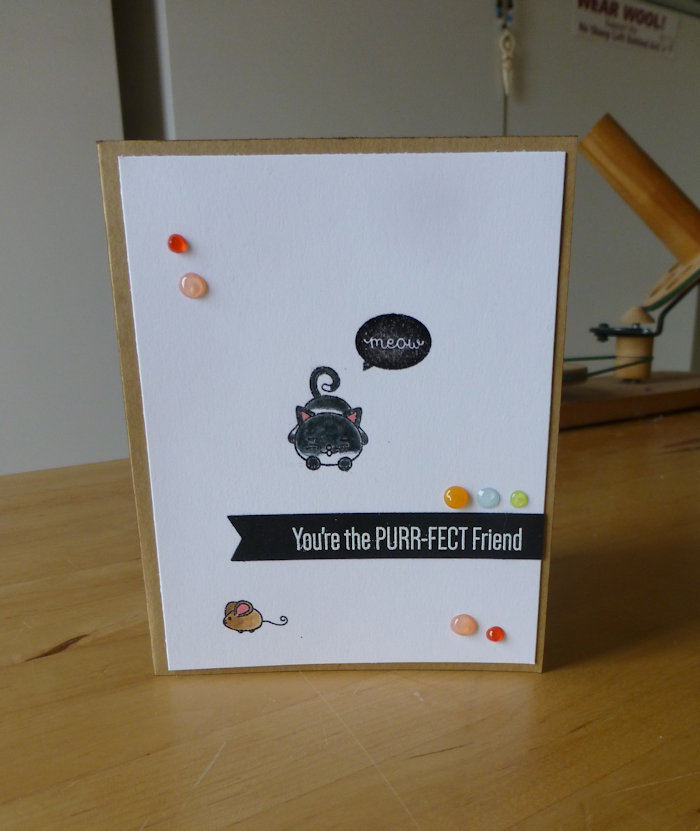 For this next group of cat themed note cards I used a combination of distress inks and copic markers. I wanted a really simple note card but found the end result rather plain. So I added some Nuvo Crystal Jewel Drops and I loved the dimension they added. I adore the jewel drops the most as they have a nice translucency. The final card in this series (above) was to resemble a cat the recipient owns, but it was hard to get his unique black and white coloring.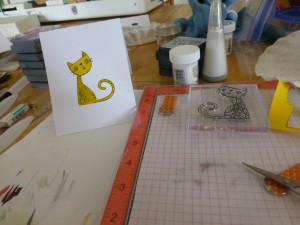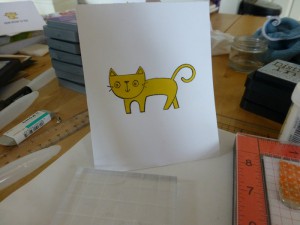 The next two cards were achieved by masking the stamped area in order to sponge on a background with Distress Oxide ink. I stamped the cats on first and colored them. Then I cut out the stamped image from a piece of full stick post-it notes. After covering the cats with the post-it note cut out (above), I applied the oxide ink with my Ranger ink blending tool, then spritzed & dripped water onto the ink. Here are the results: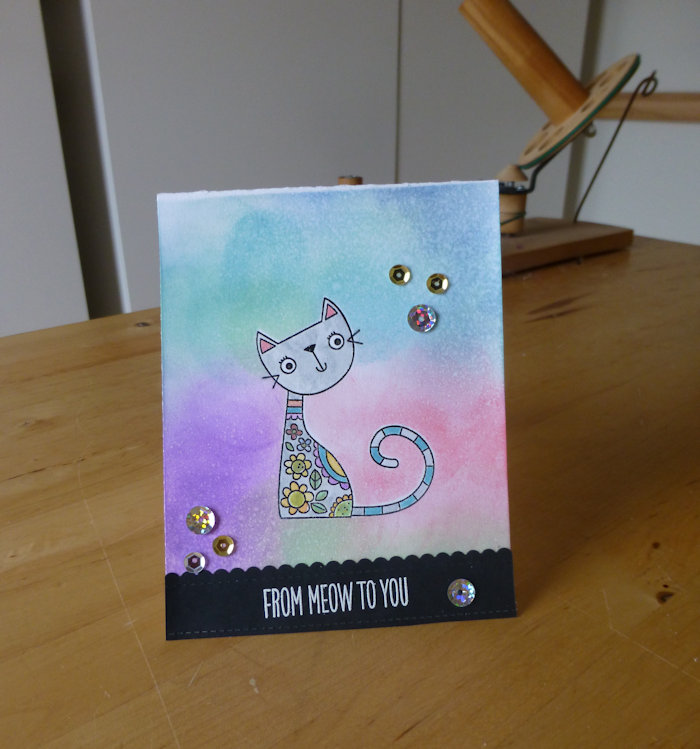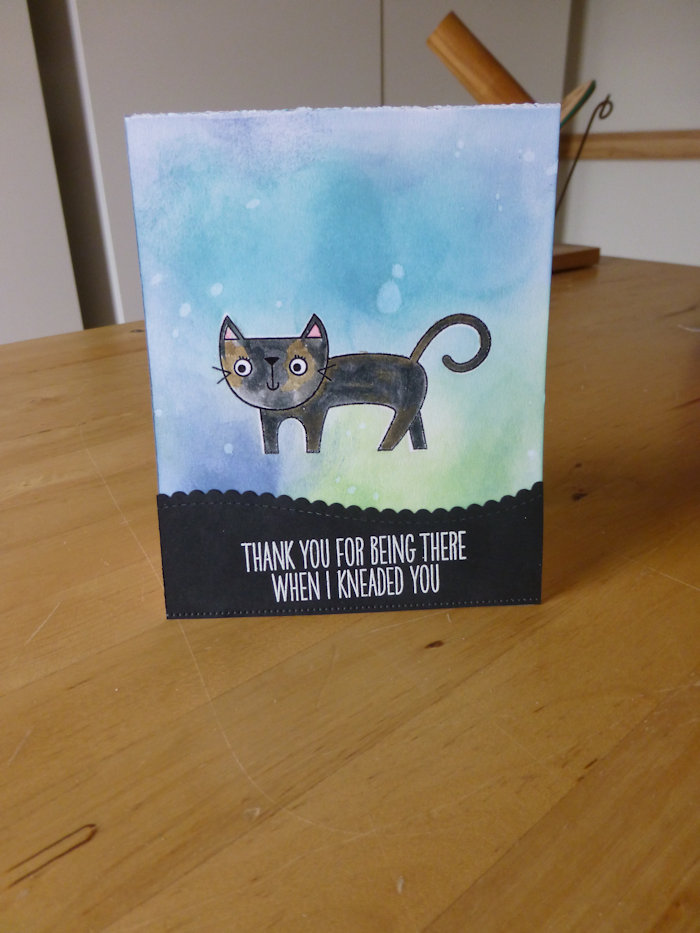 White embossing powder sets the sentiment on black paper die cut with a scalloped edge. Sequins made the best finishing touch.
Finally, as a thank you card for the recipient I made this card: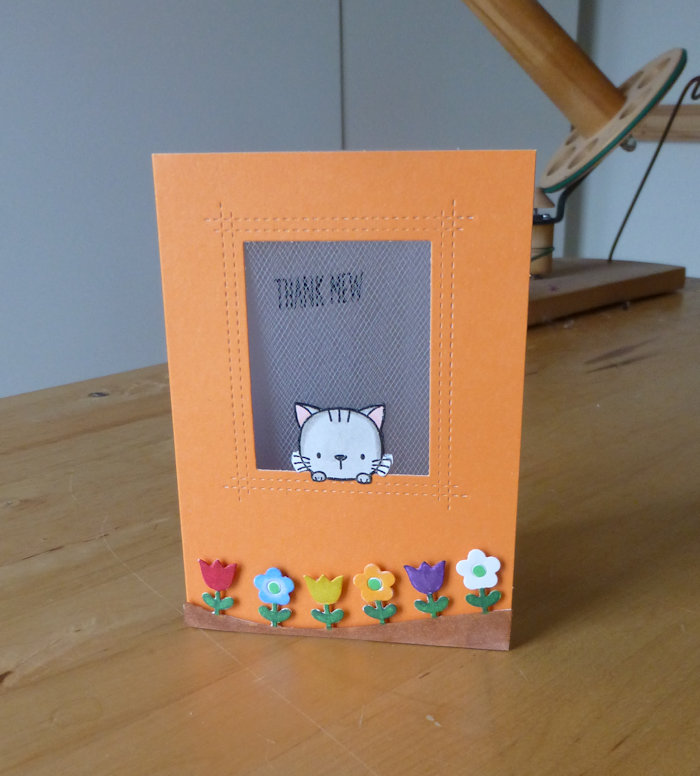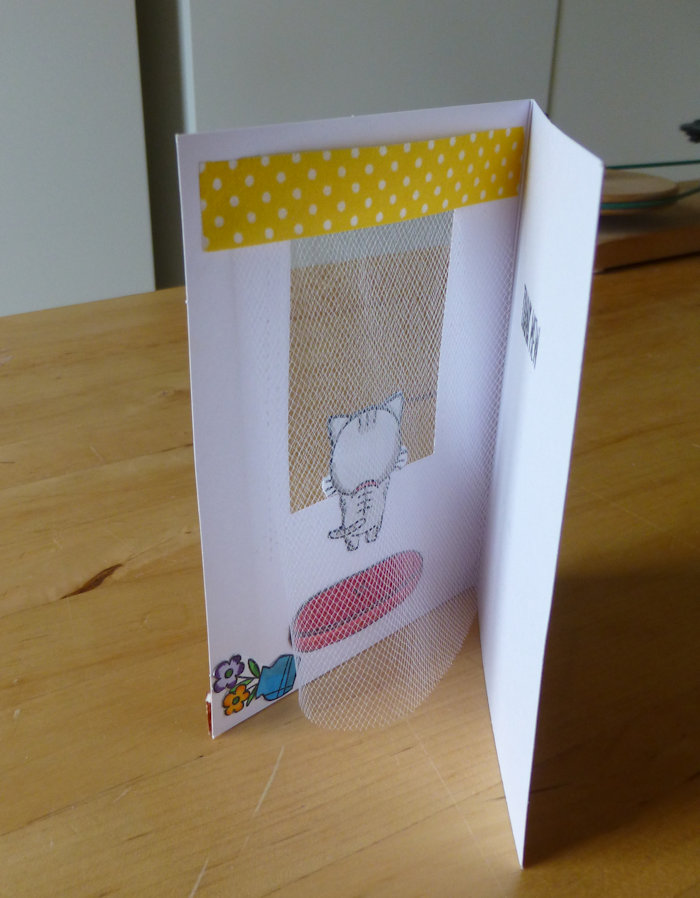 I love the cat peeking out the window and the curtains, what I don't love is that I made it in a rush since the other cards took most of my time and all I see is the things I could do better. But, it was cute nonetheless, and practice makes perfect.
I'm thinking of offering some inexpensive cards sets on my website since I love the majority of how these ones turned out. If it comes to fruition, I'll include a link here when they are available to purchase. Either way, I hope this post inspires your paper crafting or card making.