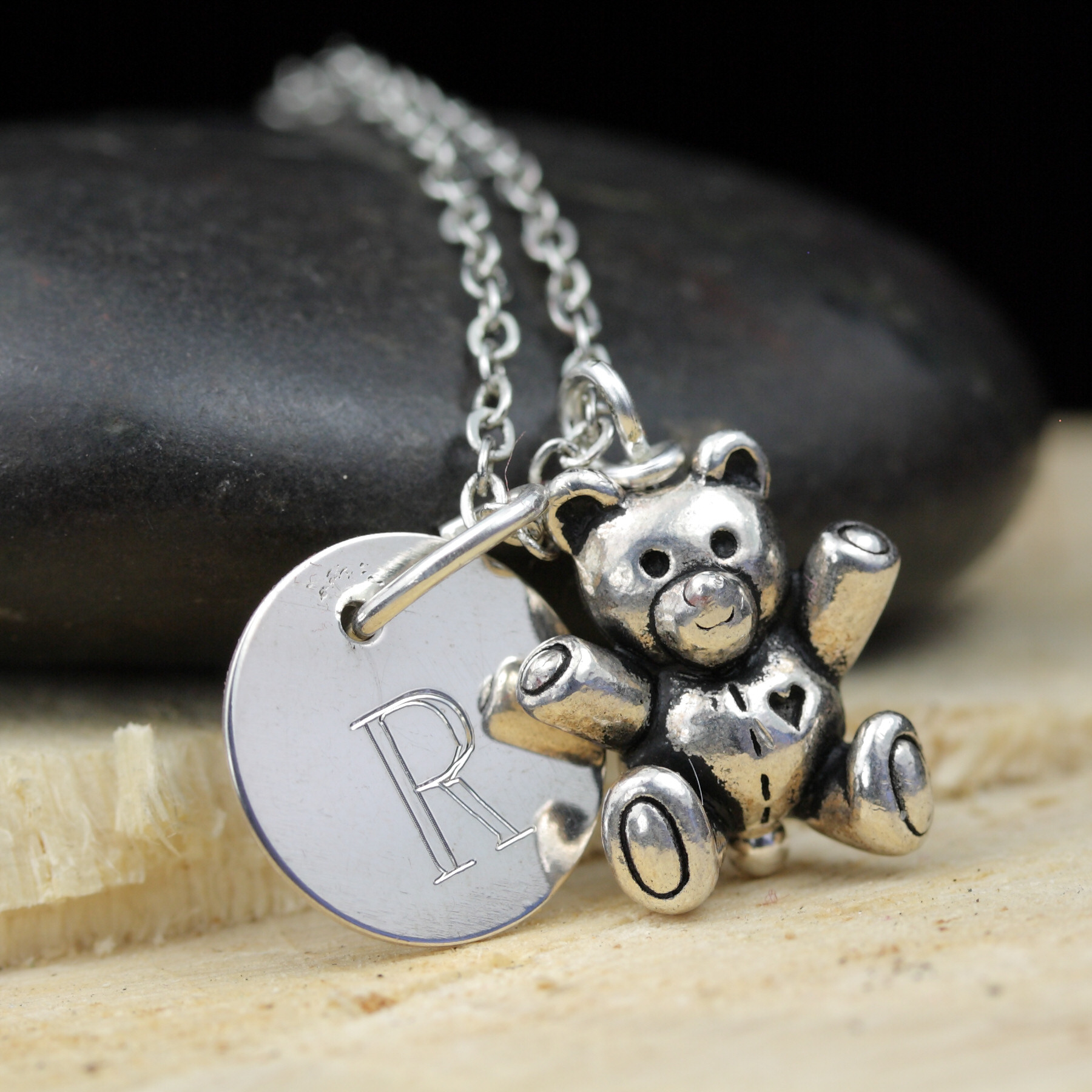 Many of the charms I use in my theme name necklaces are culinary grade pewter (AKA Britannia pewter alloy – you can drink or eat off cutlery or cups made from this form of pewter). The charms have been FDA certified lead free. I love these charms: they are made in the USA and have an amazing, beautiful detail. Plus since they are an electroplated pewter they are a fraction of the cost of sterling silver cast charms. My pieces that contain sterling silver cast charms can be double the price simply because of supply price.
Even though these charms are pewter you can polish them much the same way as you would sterling silver or gold-filled items. This is because the charms are electroplated with pure silver (AKA .999 silver or fine silver) or 22kt gold plate. The silver charms can be polished with a polishing cloth or liquid cleaner but it is not recommended that you bench polish them, or use abrasive paste polishes as vigorous friction may "burn off" the electroplated layer. The gold charms will not tarnish. You can shine them up with a soft cloth to remove dirt and oils when needed.
Don't let the fact that these charms are electroplated turn you off. Unlike ordinary plated items that we are all accustomed to, electroplating leaves a thicker and more durable surface area. Regular wear and tear will not harm these charms. You will also find the pure silver tarnish to be more subtle than sterling silver. From my experience it will start to cast a pinkish hue. It is easily removed with a jeweler's cloth, which is my recommended product for cleaning this type of jewelry, although a mild liquid dip cleaner works as well.
For more information, please do not hesitate to contact me.