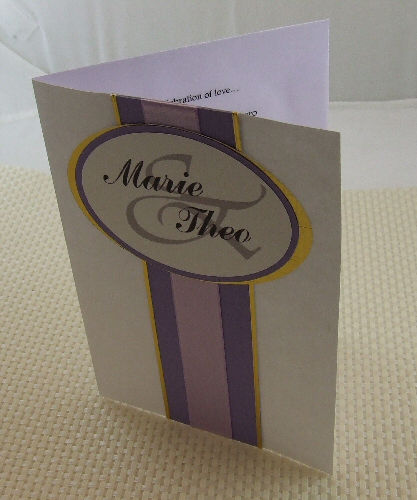 Before there was the beads, the wire, the metal – there was paper. I have been in love with paper crafts since I was a little girl. I used to sneak paper out of my dad's desk and cut it up for later gluing into little books or drawing pictures on – as early as the age of 5.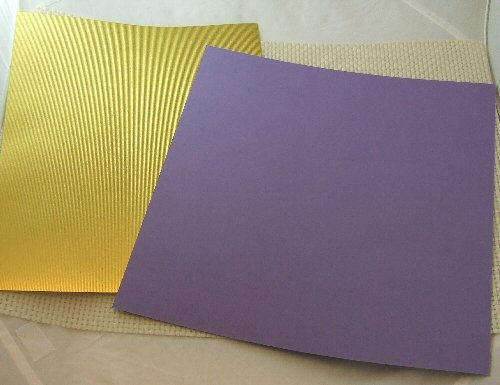 I had the privilege of designing & making the invitations for  a dear friend's wedding. The color scheme was lilac (lavender) with a gold accent. After consulting back & forth with my friend I chose card stock for scrapbooking in the two colours. In the beginning we were just going to do lilac & white but after she mentioned it I agreed that the gold accent would be nice.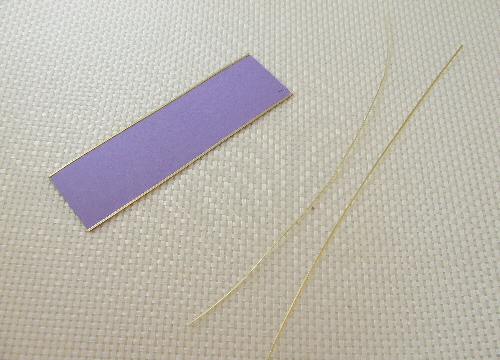 I cut the lavender paper into strips using a paper cutter, and then cut small lengths of the gold paper to add as an edging.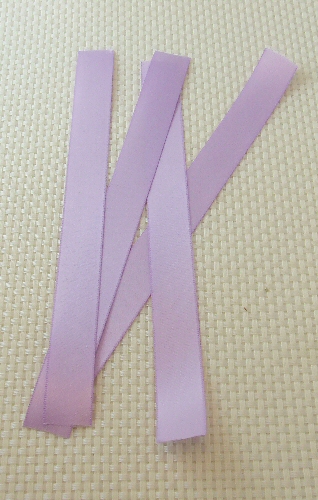 Ribbon was added to the center of the strip.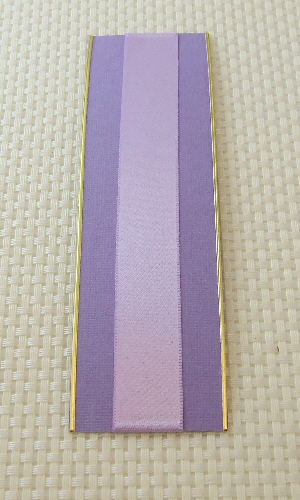 This piece was then glued to the middle front of the card.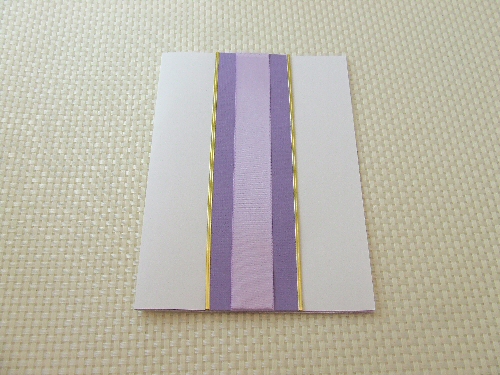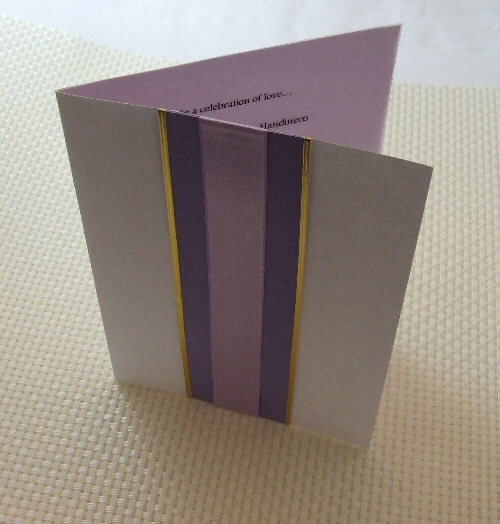 Inside the card, I had already placed lilac colored paper inside with a vellum overlay. On the vellum was printed the text for the card. The vellum was adhered with a vellum tape so that you did not see a mark where the tape was through the opaque paper.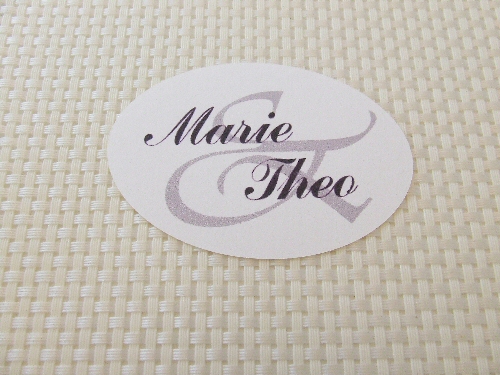 My friend wanted a monogram design for the card. I designed one on my computer using Paint Shop Pro, and printed them out. Originally I designed this as a square monogram, but the couple preferred oval. At first I wasn't sure how to achieve the oval shape neatly. Cutting free-hand was not clean or even at all. But before I gave up on the idea altogether the curvy cutter came to my rescue!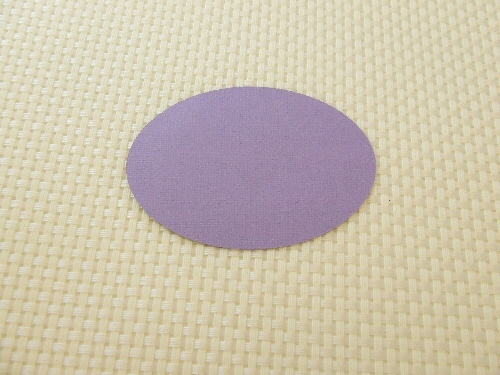 Using the graduated oval template for the curvy cutter, I made ovals with the lavender paper slightly bigger than the monogram to adhere as a backing.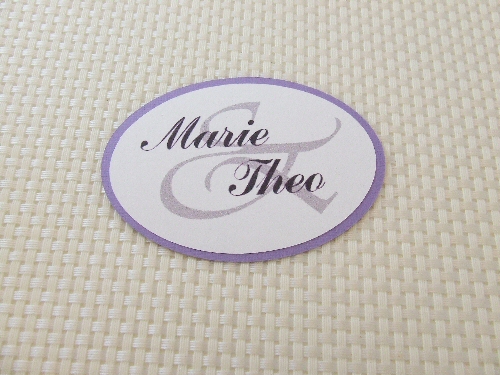 I felt that there was an imbalance with the gold only down the sides of the middle strip, so I cut another slightly larger circle out of gold foil paper to make it all come together. I just wanted a bit of gold peeking out the sides.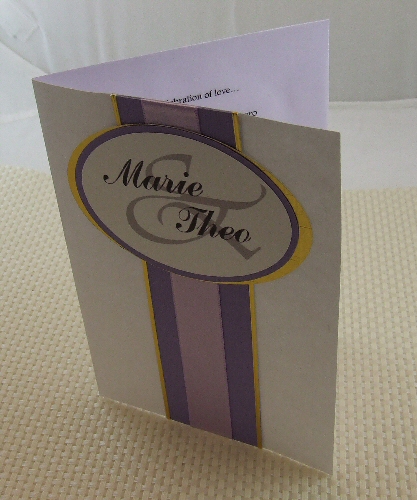 The assembling…in progress. 🙂