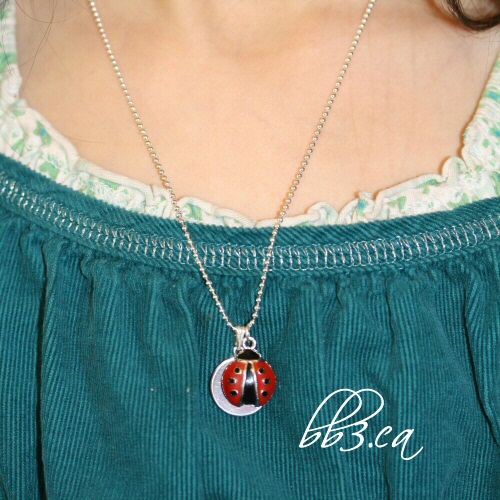 This time of year, you can frequently find a ladybug or two in our house. I thought, what better time to (re)lauch my ladybug necklace: old & new design.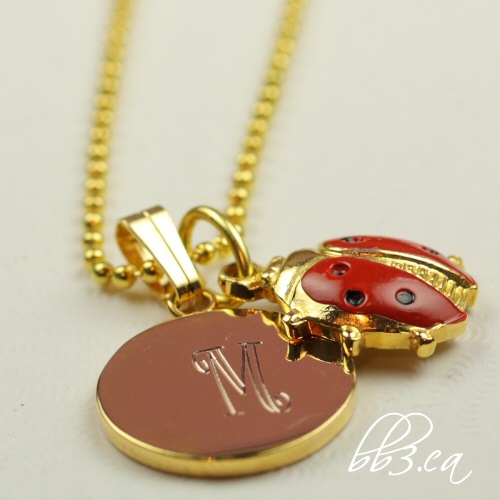 This is the original ladybug necklace (one of my best sellers), but with a fresh new look. I changed the chain to a gold-plated ball, and a new fresh font called "curlz modern". The unfortunate thing is, my supplier is no longer carrying these pendants and I have had no luck finding them elsewhere. I have a limited quantity left, and once they are gone, this design will be retired.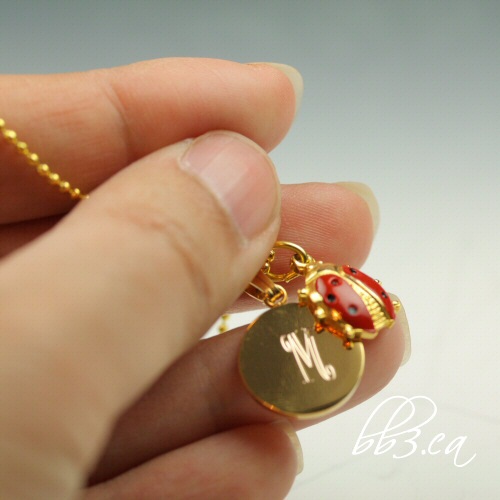 Originally designed for kids, the necklace currently comes in 14 and 16 inch chain, but longer chain is on the way making this piece suitable not just for kids but for adults as well.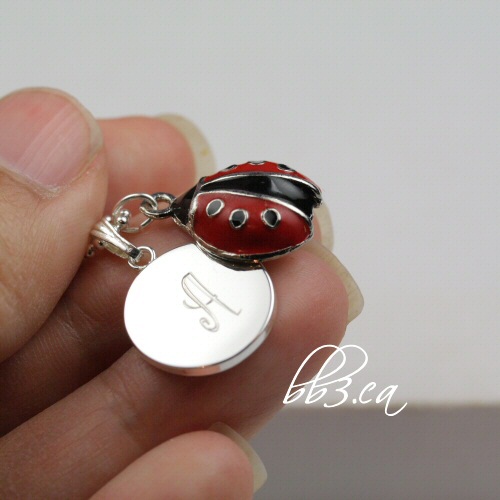 The new design features an enameled ladybug pendant. These are wonderfully colorful and already available in chain length from 14 inch to 20 inch. On silver plated ball chain, and the engraving on a 15mm silver plated brass disk.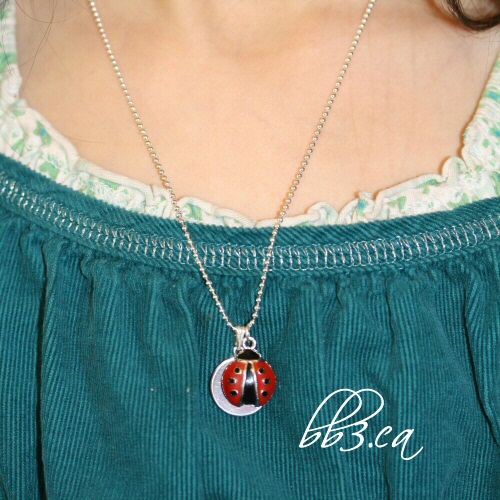 Which design do you like best, the gold or the silver? I'd love to hear from you in the comments… 🙂