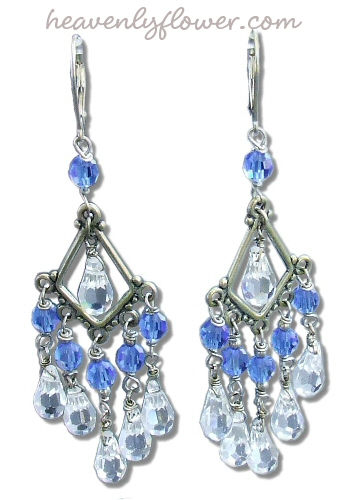 After my last post about my prophetic charm bracelet – it gave me the idea to start a series on my personal jewelry collection. Over the past couple of years I have really been pairing down the collection to just a few dear pieces. Here's the rest of my wedding jewelry, then & now. 🙂
I'm not exactly sure why I picked sapphire blue to be my corresponding wedding colour. I know that I wanted something different than the usual creams and lilacs and lavenders – & I was really into blue. I still find it an amazing "coincidence" that sapphire just happens to be Sophie's birthstone…another major milestone in my life. 🙂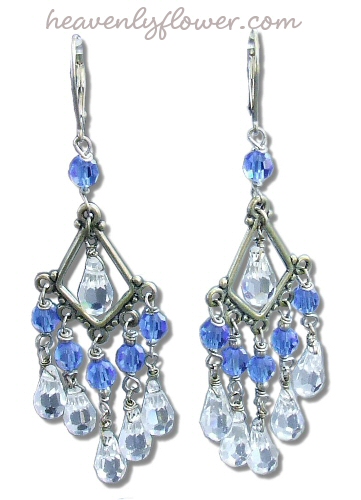 The earrings, then. Sapphire Swarovski crystals and crystal clear Swarovski drops, on sterling silver components.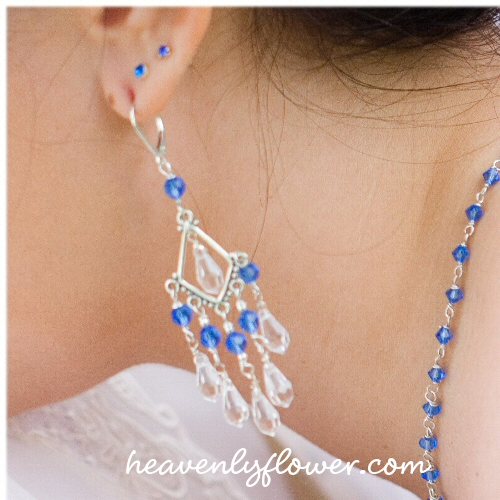 The earrings, today. The sterling silver wire has a nice patina now that matches the frame.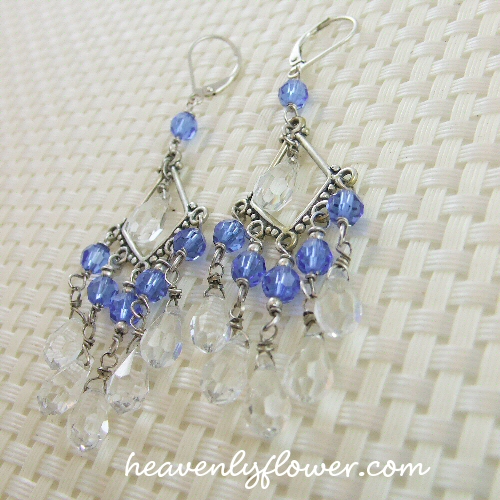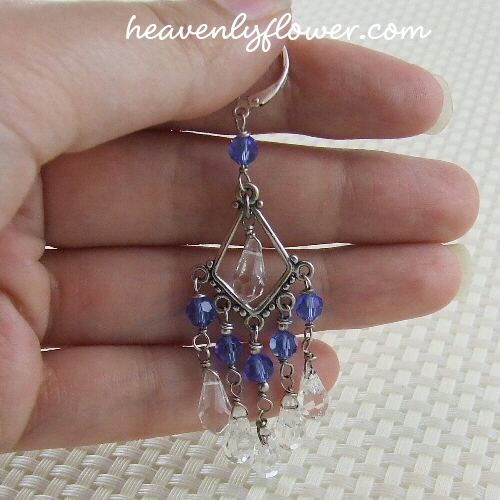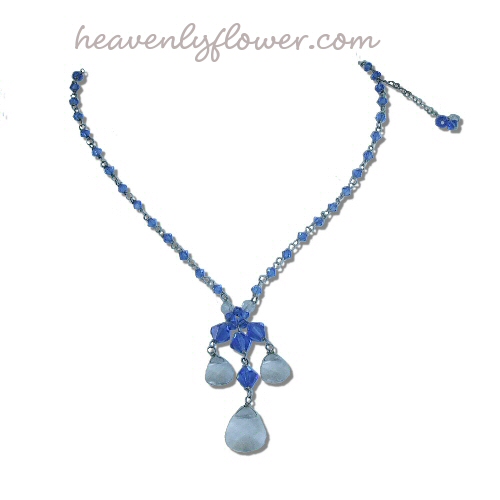 The necklace was made up of 4mm Swarovski bicone beads & Swarovski briolettes.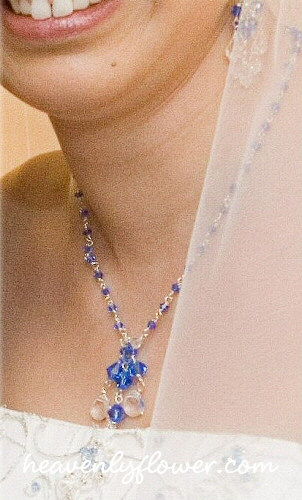 The necklace today: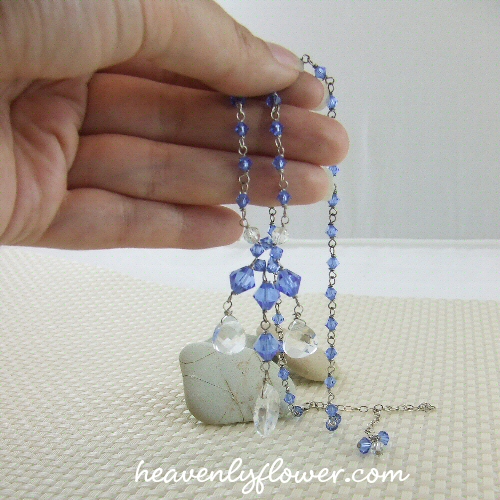 I wasn't sure if I would make a headpiece, as it was not something I had a lot of experience with. But after seeing my options on the market, I knew I had to make one. I wanted something really simple & understated rather than the usual bling that is out there for wedding head dress. So, not having much experience with wire, I just let it flow adding a few Swarovski crystal beads here and there.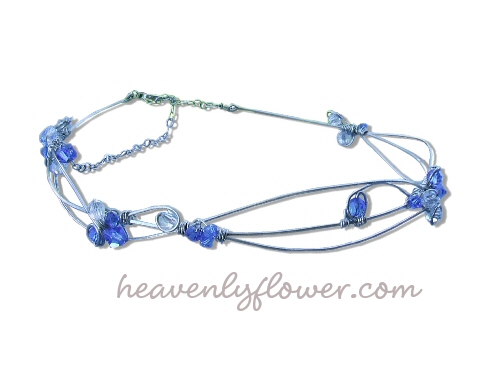 I made it so that I could be worn as a choker necklace ter the big day.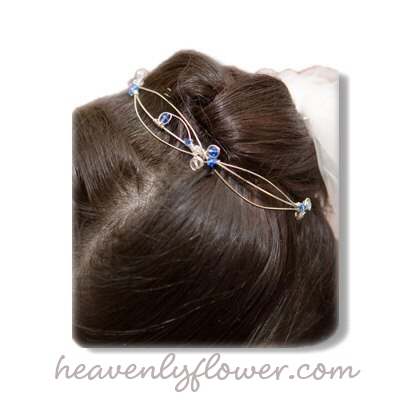 The "tiara" today: you know I have only worn it as a necklace once since! 🙂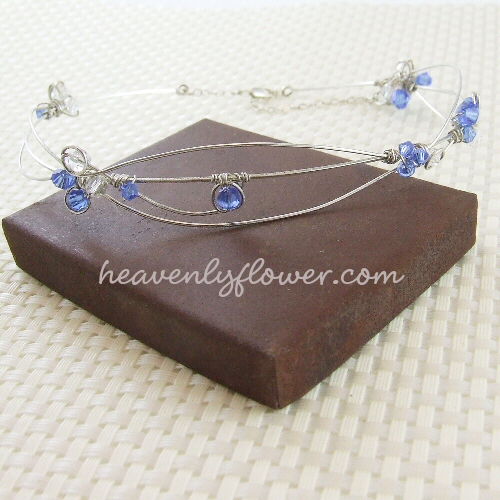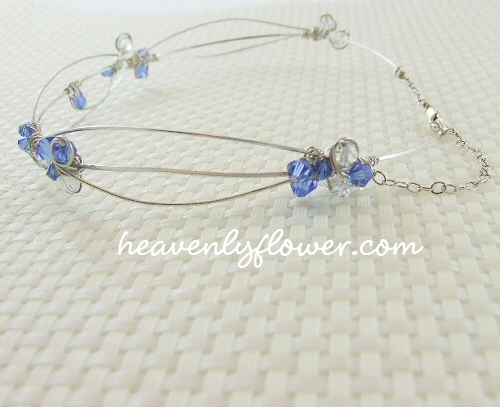 The final piece was a last minute addition, & in the excitement of it all I didn't get a "then" photo. But here it is "now", my wedding anklet. 🙂