"The meaning of life is to find your gift; the purpose of life is to give it away."

– Unknown
In this month's Studio update:
Fiber Braids for spinning or felting, now in stock
The first commercial indie dyed skeins are now available
Videos are starting to be added to listings
Handspun bundles are being converted back to single listings
What's new on Etsy
Near future plan: share more knowledge so others can grow their creativity
A productive Month, overall
I even surprise myself, how much I packed in the month of August! Every day had an element of productivity, and I was filled with such drive and joy to complete each task. Unfortunately, I seem to have hit a wall now that it is September. Or perhaps I just need a break! I still have a fair bit of tasks to accomplish so hopefully this feeling of no motivation leaves soon. I have a feeling October will be a challenging month, and I want to be free to go with the flow.
September is typically a busy month for my family. Several birthdays, getting back into the swing of homeschooling and desperately chasing the sun/warmth before it's gone for another season. Although there is much to celebrate, I can't help but feel a little sad that my fave season is soon coming to an end.
However, there is still an entire season to enjoy creating color, and I usually can still take advantage to hanging yarn and fiber out to dry after dyeing. There is plenty of harvest still to come from the garden and the changing colors in nature are always an inspiration.
Fiber Braids Are Now Available
These are a few of the new fiber braids now for sale: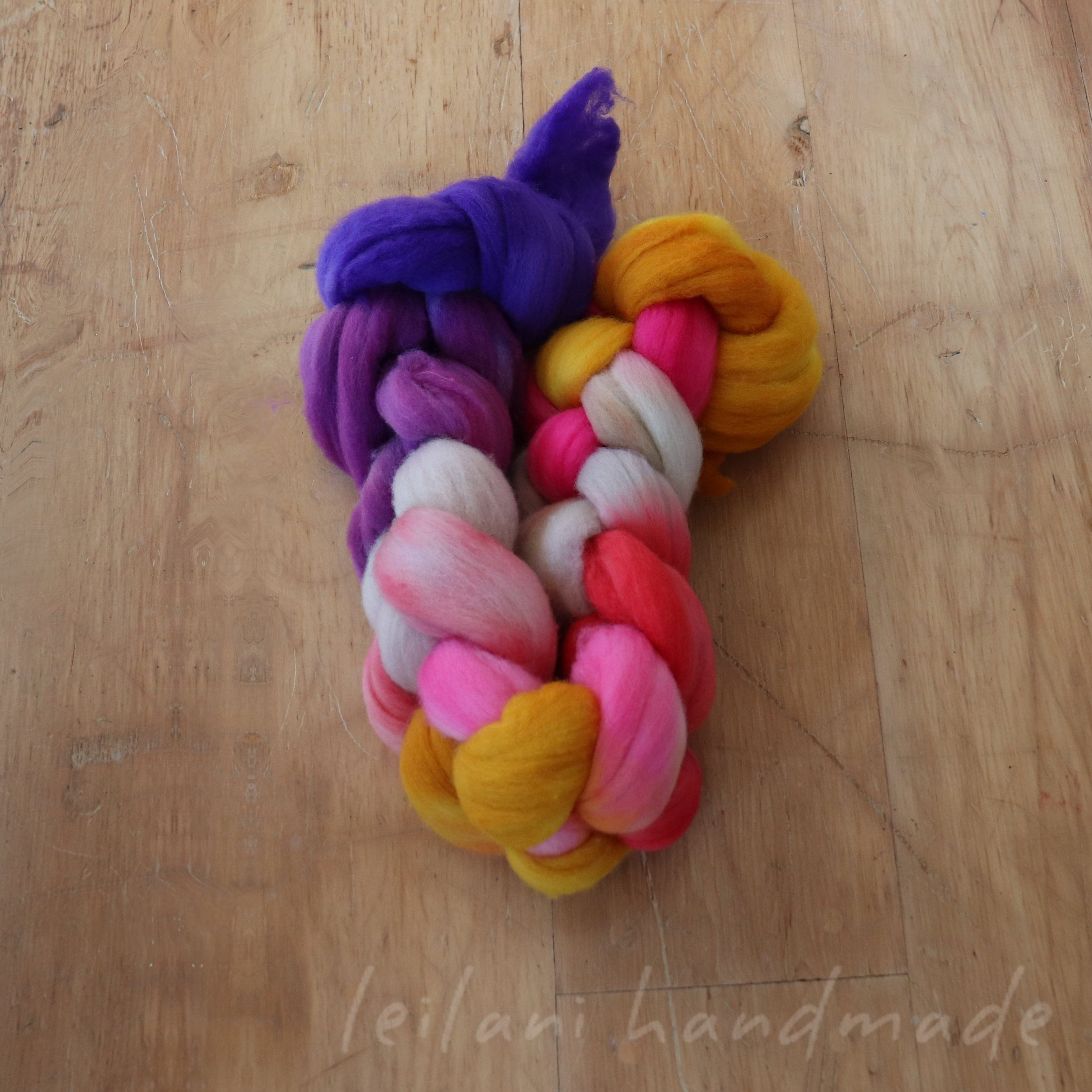 I've listed some braids I had dyed for personal use, either Merino or Targhee top. As much as I'd like to spin them all, it would be impossible to accomplish with my current schedule. Better for them to go to other fiber enthusiasts to enjoy! I'll probably dye some more in tandem with yarn in the future, so I look forward to expanding this section. There are discounts if you buy more than one. Discount will be applied at checkout. Visit the brand new fiber section to browse them all.
Testing the waters with Hand Dyed Commercial Yarn
Here's the first commercial hand dyed skeins. I ran out of time to fully explore expanding this new line, so I'm listing a few that I had dyed some time ago that I was not sure if I would sell or keep for personal use.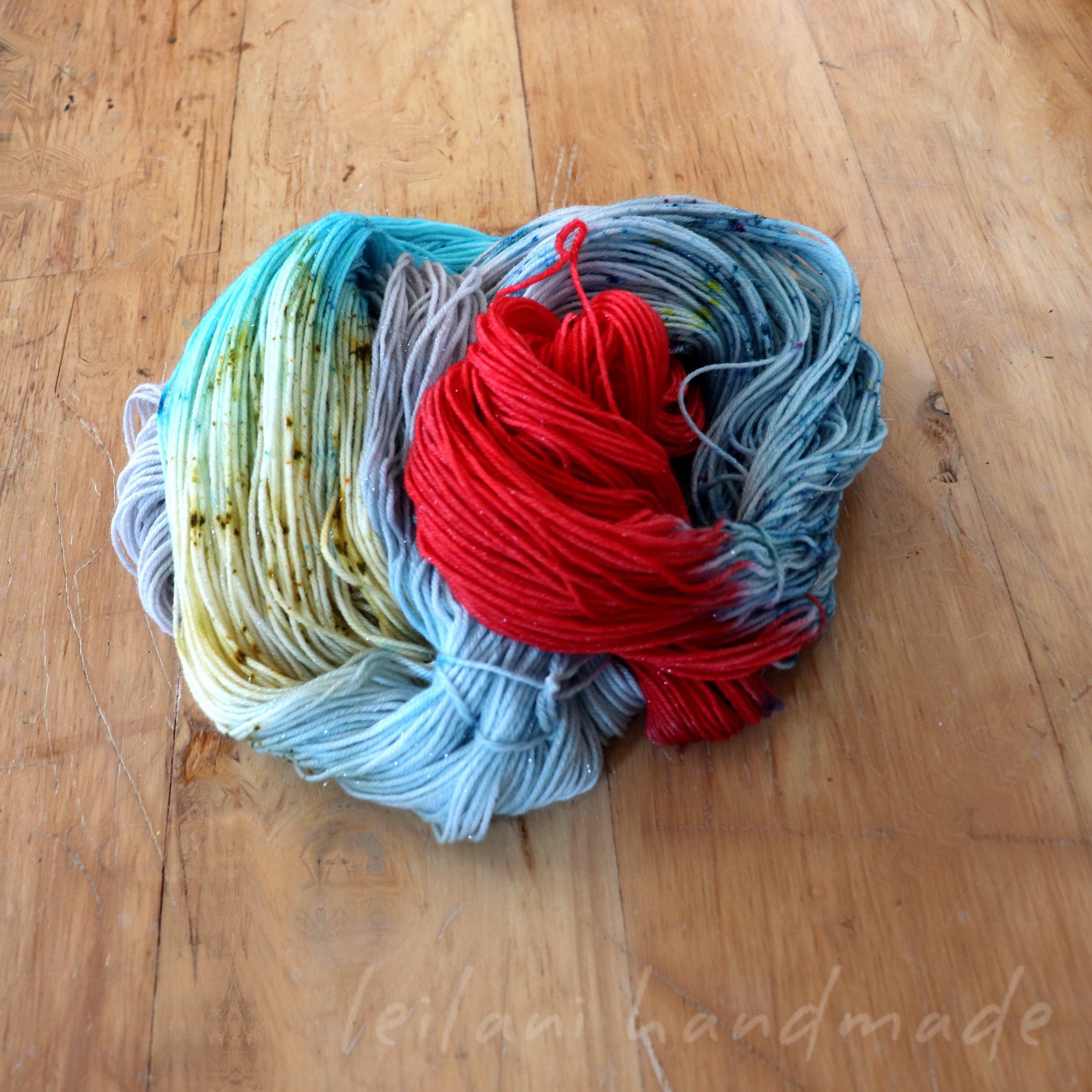 These two are socks yarns, but I also have worsted and DK weight merino commercial yarn that I can't wait to explore color on! Hopefully the month of September will go smoothly and I'll have more available in this category soon. Keep an eye on the commercial yarn section for new products.
Adding Videos to Product Listings
Don't expect cinematographic masterpieces (LOL!). I literally hold up my Canon EOS camera with one hand while holding the item in the other. I don't edit them so that you see "in real time" what each product looks like with movement.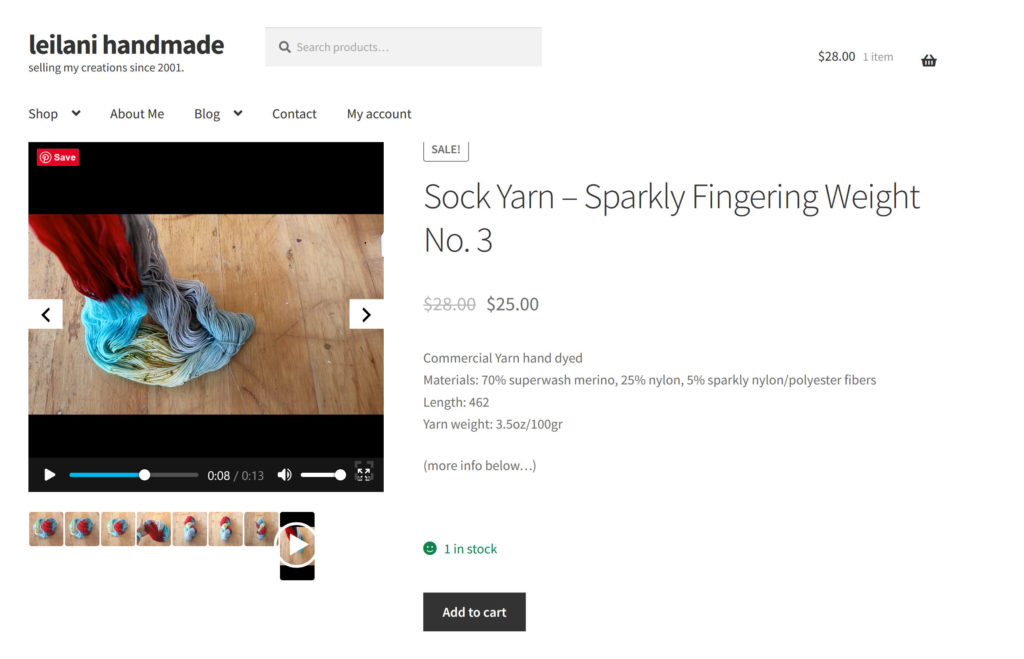 The video will be listed after the photos for the item. I'm a visual person so I know I appreciate a simple product video. I also like to leave them unedited so that there is honesty in what I am selling. Keep in mind that different monitors and smart phone screens will show the colors slightly different. I'll continue to add videos to listings this month and make a list of items that need them.
I'm converting some of the Handspun Yarn Bundles Back to Single Listings
Now that I have bulk and tiered discounts set up on the website, I am in the process of unbundling some of my handspun listings. I had bundled yarns to sell in groups mostly for Etsy. Etsy prefers free shipping, which is virtually impossible to offer here in Canada on bulky items.
Currently, the average cost of shipping a small package starts at $24. So, if I am selling a skein of yarn for the same price, I would have to double the price just to cover the shipping. I find that both ludicrous and dishonest. Etsy being a large corporate beast now, sees no issue with this. But as a maker, it prices me out of ever being competitive. So with bundles I could count on a similar cost for shipping 2 or more items without too much out of my pocket.
I'll keep some of the yarn as bundles, but I feel that the ones I will be listing as singletons again gives the shopper the freedom to chose what skeins they want, and still get a discount.
What's New on Etsy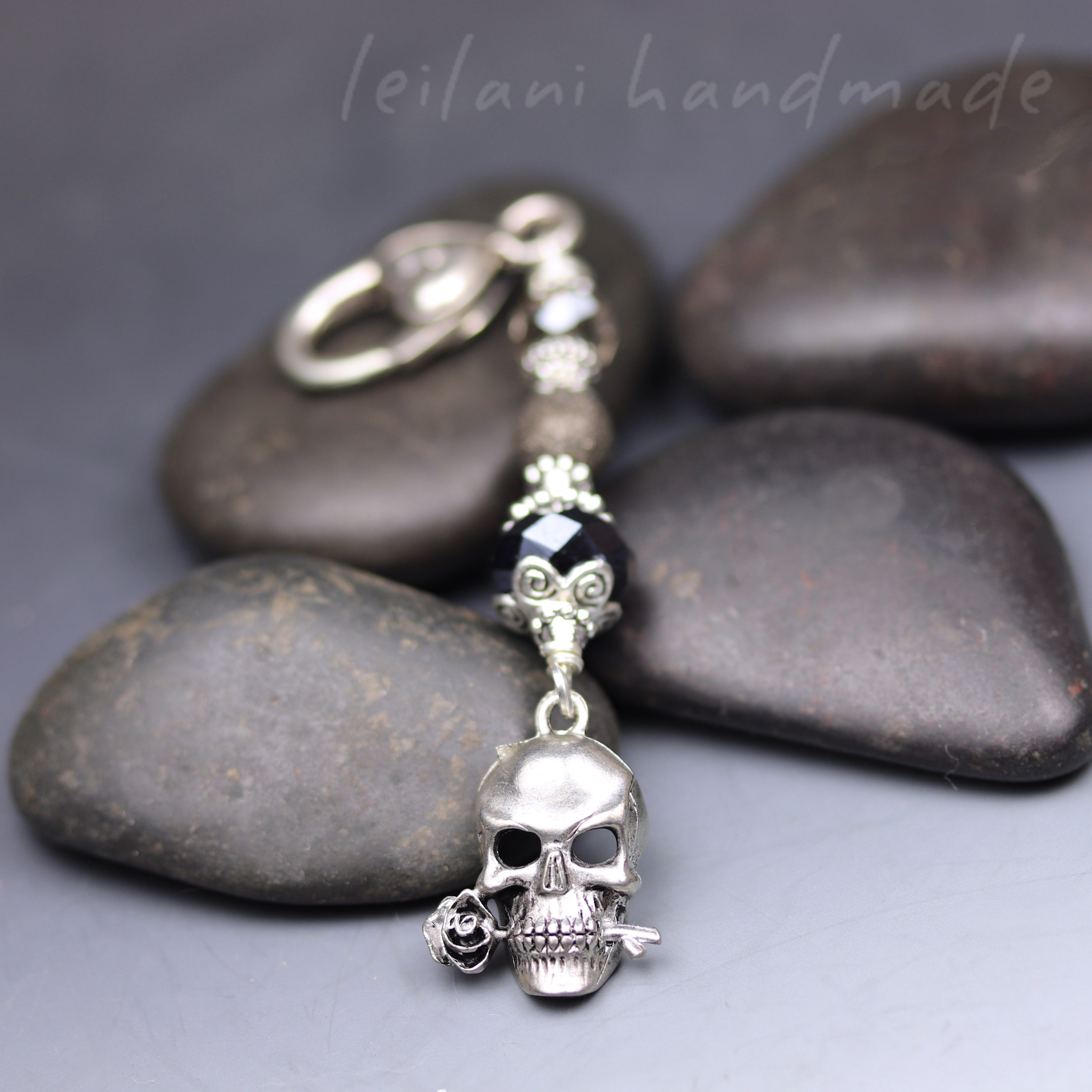 I didn't spend too much time listing new products on Etsy last month, concentrating on the website instead. I still have many more products in the jewelry and accessory category to list in the coming weeks! 🙂
Share More, Give More
I want to finally catch up on website tasks so I can get back to writing how to's and tip blogs like I used to. I miss it! I'm an autodidact and find it fulfilling to share my experiences with others to aid in their creative growth. Fingers crossed the schedule will allow me to get back to writing this type of content. I will be concentrating on beginner/getting started topics, such as spinning, dyeing, product reviews and basic jewelry making tips. Allow me to help you grow!
That's all for now…have a wonderful September!