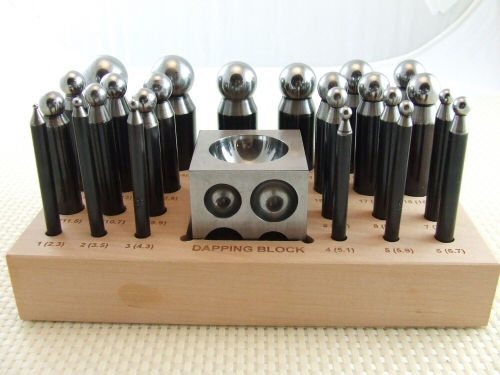 I am incredibly lucky to have an extremely supportive spouse. Perhaps maybe too much so: he loves cool tools as much as I do so he rarely tells me "no" if I want something tool related. Thankfully, I have some restraint…. 🙂
Here are a few items I received for my birthday on April 22 – Earth Day! Forget flowers & chocolate: get me some tools!!! 🙂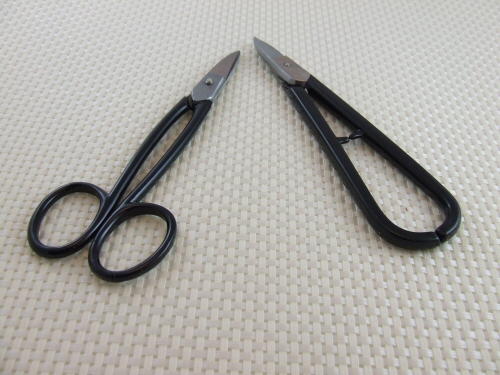 New metal shears! I have a large pair of shears but I wanted a smaller pair. The ones on the right cut on a curve. Neat-o!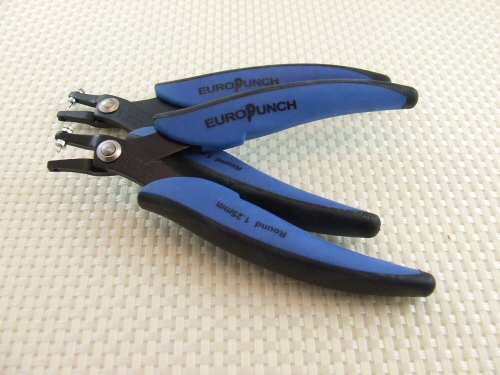 Metal hole punches. I have a screw-style metal punch, but I wanted to try this type as well. I will do a comparison review in an upcoming blog post.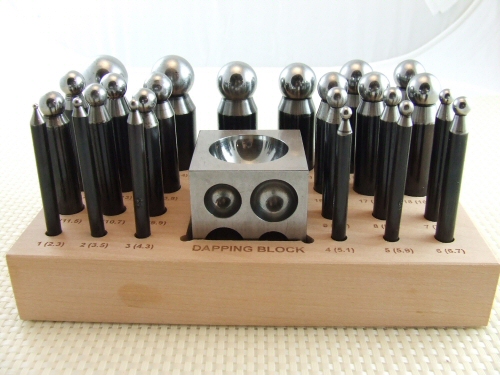 This is the item I wanted the most: a dapping block and punch set! I can't wait to get my hammer on these! 🙂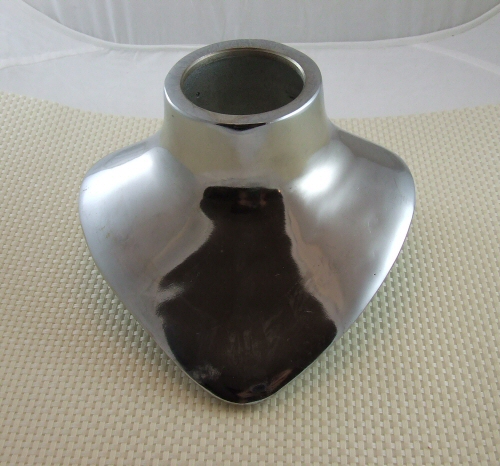 This is a really neat tool and a total splurge. It's a necklace mandrel: so you can form a necklace by lightly hammering so that it lays properly across the neck. Very cool…!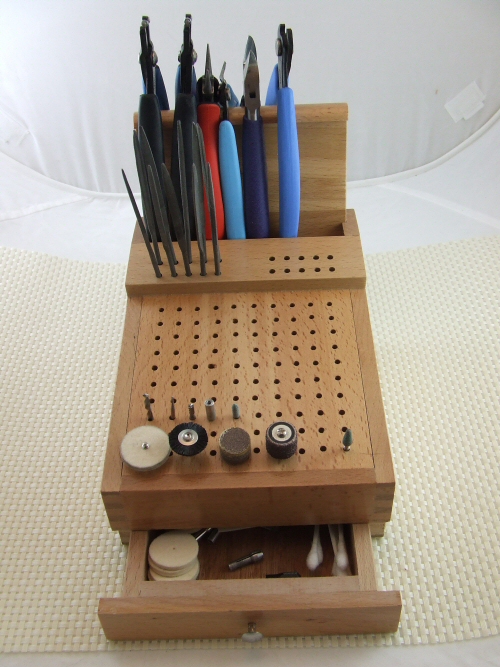 This was real nifty as well…what a great way to organize all the little burs and tools. I really like that I can hang my pliers on the back as well. You don't know how much running around I do for these items! Now, all in one place. Ahhhhh…. 🙂
I also got muslin buffs for my polishing lathe and metal files but that's BOR-ING compare to these. Now if I can get caught up housework, I can go play. 🙂