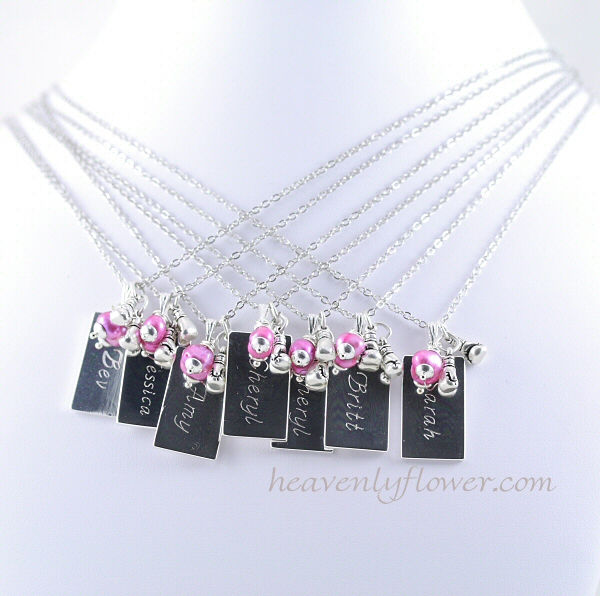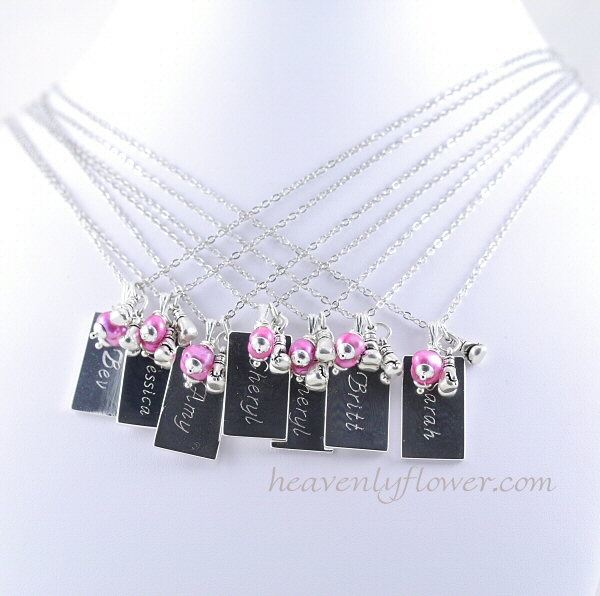 I just shared this custom order on my Facebook page…and I mentioned there that I normally do not share custom requests. Normally the pieces I do are very personal in nature & I just don't feel comfortable putting them out there.
This particular order, was a request by a business for their employees. I engraved the names, and added a pearl charm. And since the company is kickboxing – I found these adorable boxing glove charms. I really love the final product, and with prices of sterling going through the roof, happy to offer the engraving blank in a silver plated steel.
If you are from the Calgary area, why not check out this company run by women, for women? Kick butt and get in shape! Foxykickboxing.ca.