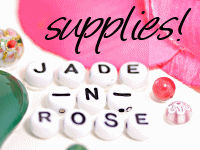 I have been quiet. The end of the 2010 was drawing near & I wrapped up my jewelry sabbatical getting a head start on 2011 projects. Like a writer who sequesters themselves in a secluded cabin to write a novel, a lot of times I do similar when I feel a new project idea coming on and I need no distractions to bring it to fruition. I'm glad to have been inspired to get a jump start as January is not going quite as smoothly as I had hoped. I am the perpetual over-achiever. 🙂
So let's recap what I've been up to…
I started one year ago my jewelry sabbatical. I decided over Christmas break a year ago, after over a decade of beading/beaded jewelry that I wanted time to concentrate learning/trying new skills. I found myself feeling really stagnant making the same style over & over – and I needed time to not feel pressured to be making sales. The biggest result of that is I learned how to engrave using a pantograph engraver. A line is already in development & well on its way to completion. I decided to source out supplies that were quality but not precious metal. I've always been dedicated to offering my work at a price that is affordable to everyone. There will be sterling silver variations as well, but I will start out with blanks that are treated for durability, the cores being metals such as brass, copper & steel.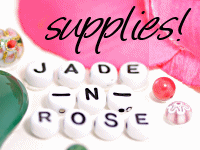 This is my new project. Named after my two girls, jade-n-rose will be offering jewelry making & craft supplies in small lots. Inspired by my early days jewelry making, I will strive to offer quality supplies in small quantities for those who only want a few items at a time. Currently housed on Artfire, we are starting to work on its very own website in tandem with the heavenlyflower website. I was hoping to have more items listed by now but have gotten sidetracked. I hope to get back to it soon; I literally have hundreds of items ready for sale.
I also (finally) chose a blog layout I am happy with! I believe these types of themes are called "magazine" layouts…and they give a snippet and photo from the post rather than showing the whole post on the front page. I'm a skimmer so I love this format for searching for topics that interest me. My holistic blog has also been updated.
There was a lot of things that I didn't get to last year or only barely scratched the surface. I have carried it over to my to-learn list this year, although it is a tall order since I already have non-jewelry creative projects on the list. Considering all the goals I have for this year, it still feels exciting & ambitious rather than daunting and impossible. I will dig in, and hope that the blog this year will continue to inspire you to take on a creative project that perhaps you have been putting off for some time. This is my theme for 2011: tackle the projects that I have always wanted to do but never got around to do it.
Creatively yours,