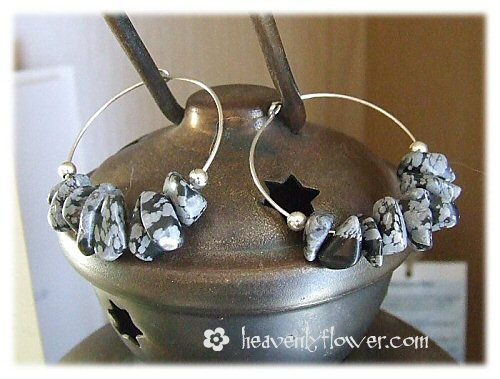 Thank you daylight savings time…I didn't think I would be able to post my thing for today since I was out. I didn't get anything created all day. But, I was able to put together these simple & affordable earrings at 5pm right before supper. Thanks to the extended daylight, I even got photos.
I put these earrings in my Etsy Shop & not my Artfire Studio as I had another sale today dipping my inventory below 100. I wanted to add a couple more affordable pieces, & these chip bead hoops seem to be quite popular: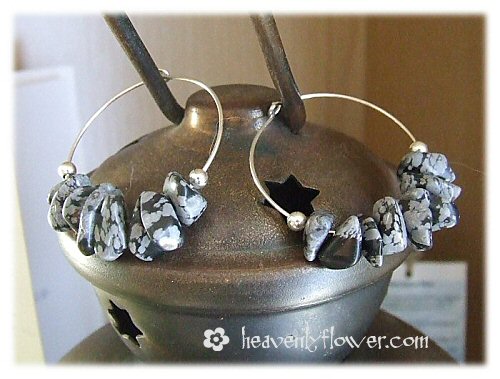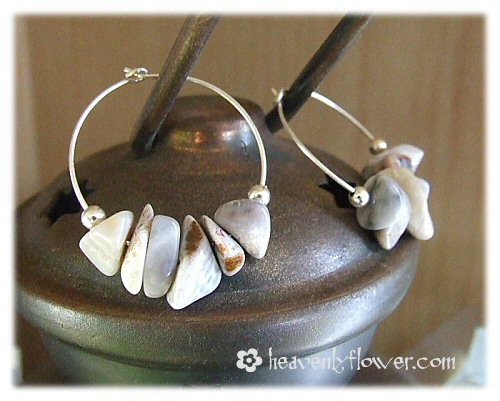 The first pair are snowflake obsidian chips. The second is crazy lace agate…I always loved the name of that stone. 🙂 Affordable at $12 & free shipping. In this economy, I can see why simple & affordable would be attractive to customers.
Hopefully I will be home tomorrow as I would like to make something a bit more intricate. But, since I can't sit for very long comfortably I'm not sure I can swing that anyway…