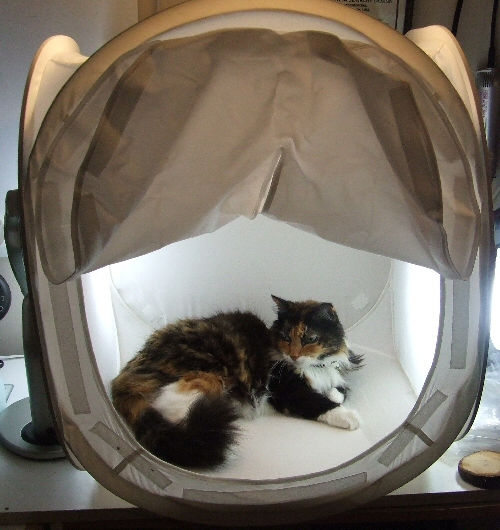 I step out of the room for a brief moment, and look who found a new nap spot: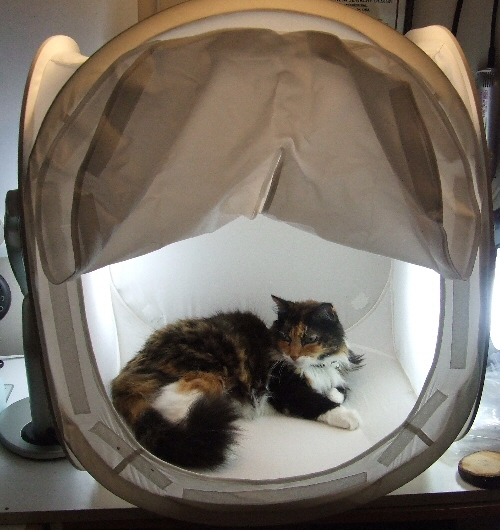 Before I assess the mound of jewelry to be photographed you plowed over, the tools you knocked off the table, and the amount of hair I will now have to delint…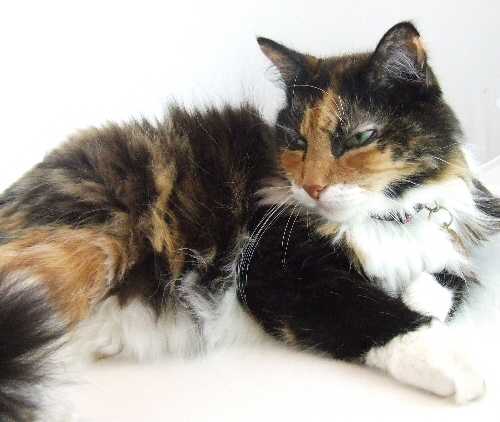 I might as well get some nice shots of you. You are after all, in the photo box!!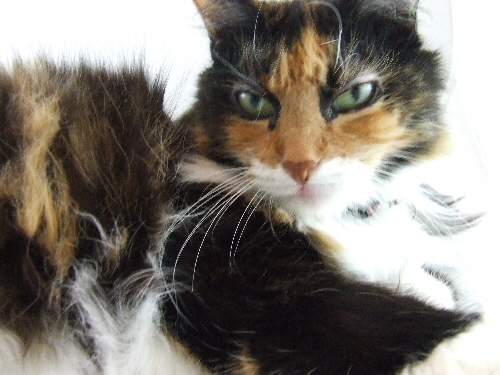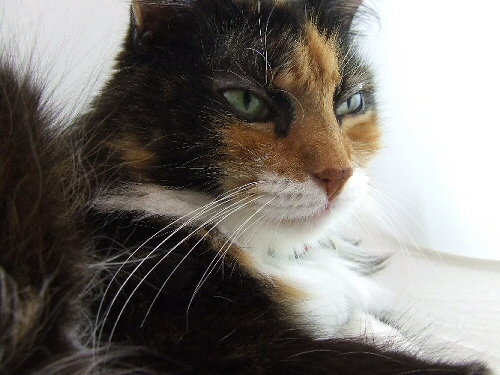 That's the Zany cat – 13 years still ticking & boldly going where no cat has gone before (because the other two are scared as to what I'd do to them if they attempted this!). 😉
All in a day's work. 🙂