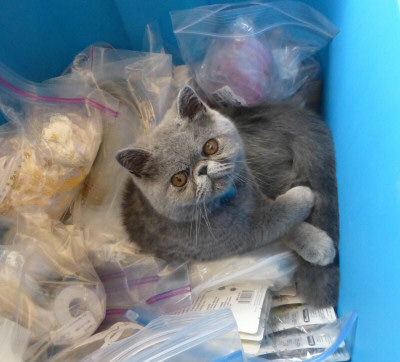 I haven't been in the best of places lately.
Last week, we lost one of our fur babies: suddenly & unexpectedly.
I am wracked with grief. He was only 11 months old. Cause is still unknown.
I can't even post a picture of him because it hurts too much. Even worse I can't get the look on his face while he was dying off my mind. Anyone who knows me well, knows my cats are like an extension of my personality. I feel like I failed him – I missed something – I didn't do enough…
On top of it all I am beating myself up because it is "just a cat". There is far worse loss I could experience, berating myself to get over it only makes it worse. I am an emotionally fragile person. I am not ashamed to admit that. I live large, I love hard.
I am jumpy. A loud noise, a kid's cough, a sudden or unexpected movement…I am on edge just waiting for something bad to happen. To top it off one of my senior cats has been in poor health and I sense we will not have him much longer. So I'm on edge about that too.
If I analyze this I think the whole experience takes me back to my mother's sudden and unexpected death 8.5 years ago. I am reliving some of that grief…and shock…and fear of loss…
Today is the first day I felt like doing….anything. That is, besides my mom duties, that I have been auto-piloting through. I wish I had my children's acceptance, resilience. They were sad but soon got over it. Today I held on to the small urge to create, and made some new stitch markers inspired by the snow storm we just had. I hate being in the studio because out of all of my cats that was his territory. As I worked away he was always sitting on my desk, on the couch or on my drum carder. There is such an emptiness now that he is gone.
I'm now so very far behind on everything and not even sure where to start. My Etsy shop is back up – I feel ready to make orders again.
Despite how I feel, I was able to create some cards for my girls for Valentine's day. I also helped my girls finish their cards.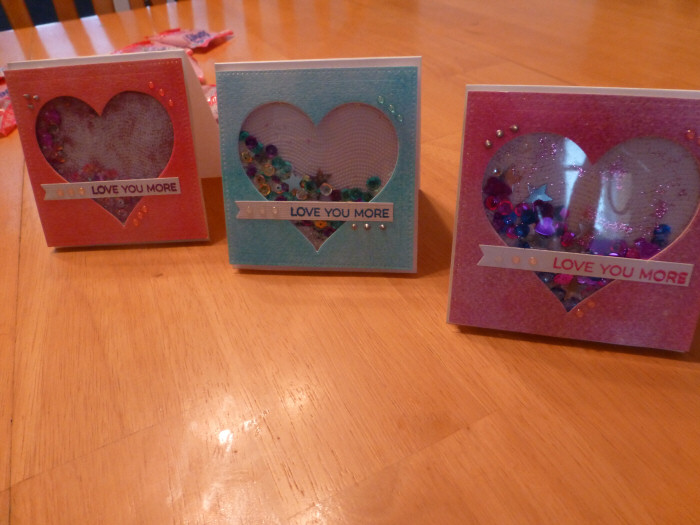 Last month my girls did some watercoloring that I then cut into hearts for their Valentines. We even finished them with a shimmer spray for that extra something something…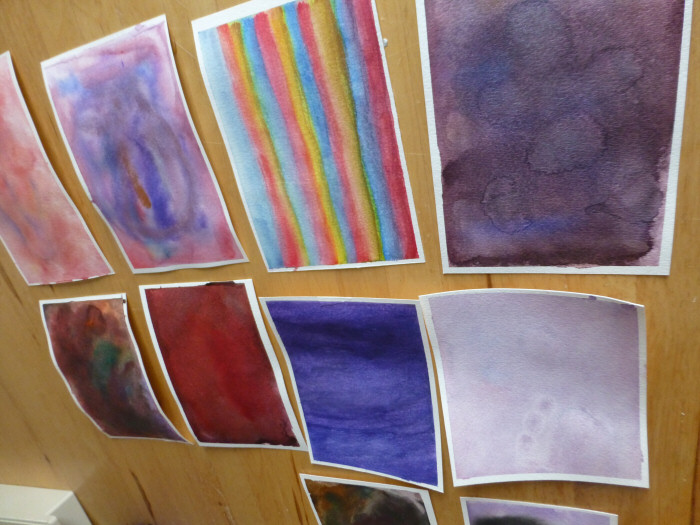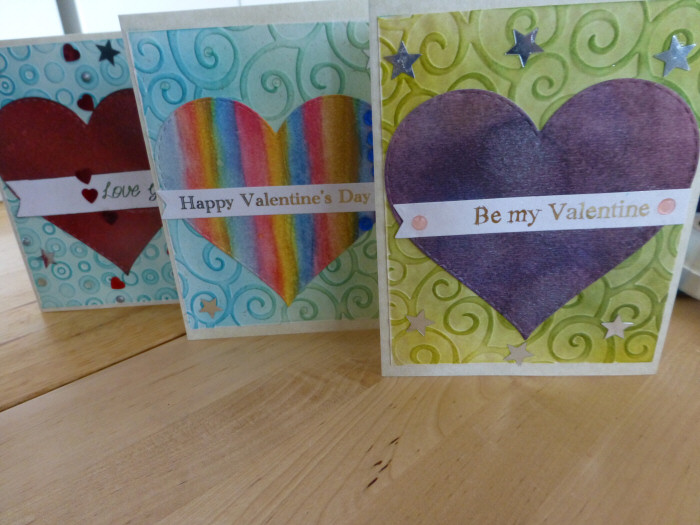 For the above cards, we adhered their watercolor hearts to embossed and distress inked card stock. I asked the girls what sentiment they wanted on the front, printed it on the laser printer and then gold foiled them via a laminator. As a finishing touch the girls added sequins and confetti to their taste.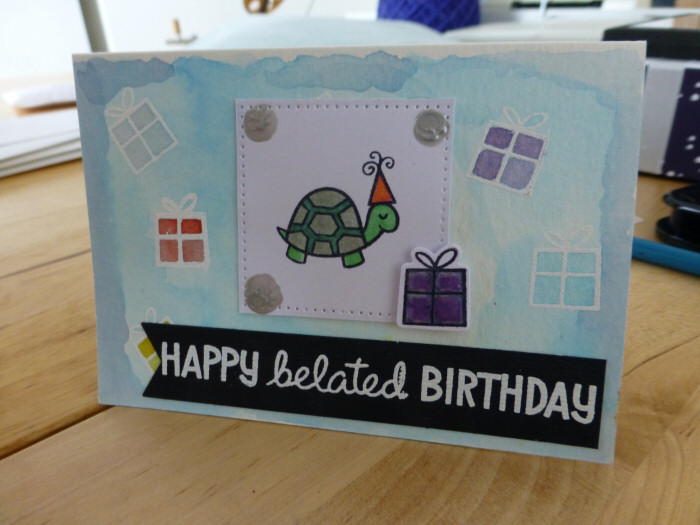 I don't feel up to explaining in detail the techniques in these cards – if you'd like to know more send me a message, or comment below. I love paper crafting. Glad to be able to share this craft with my girls…
Have you liked my Facebook page? I decided to stop paying to boost my posts there. It's becoming costly esp. with the difference in the Canadian and US dollar. So if you have liked my page, be sure to like a few of the posts to ensure I show up in your newsfeed.
Anyway, I am pushing myself to be more present today. It is night now, which is by far the worst. I lay in bed and dwell on things. Hoping for some sleep tonight. There has been very little, this past week…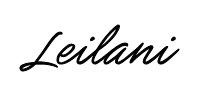 ETA Mar 2: we heard from the vet today re: necropsy. He had feline g.i. eosinophilic sclerosing fibroplasia – if you google this, you will find very little info as it is both rare and a newer disease, even vet researchers are unsure of the cause. There was nothing anyone could have done. Today, I feel like I can be at peace, and remember him fondly.