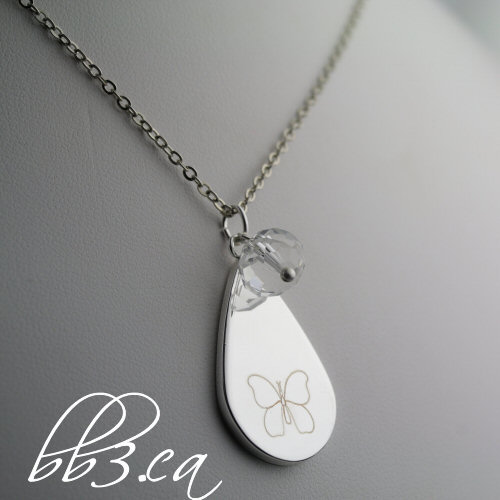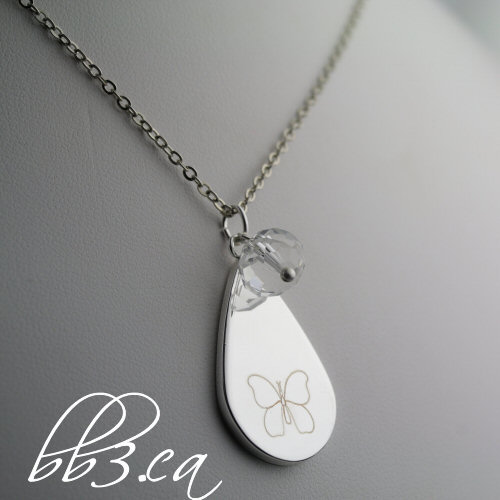 This is a revamped product that I used to offer. The original engraved butterfly teardrop necklace is now available with your choice of eight different bead colors: light blue, grey blue, smoke blue, light pink, citrine yellow, clear, ruby red & gold.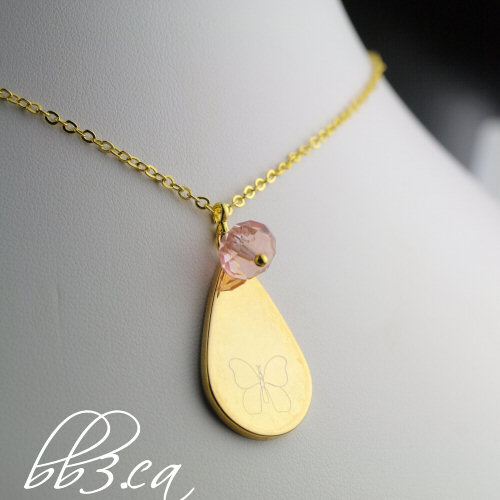 Available in these silver or gold plated brass teardrop pendants. They have a fabulous weight to them & wear very well.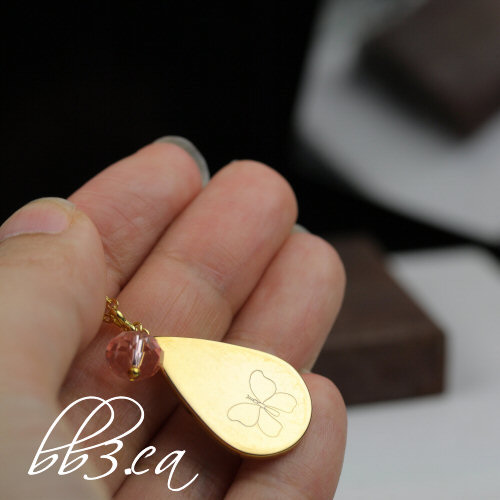 I love these glass beads and use them often. They are weighted and thus have a sparkle similar to crystal. My photos don't really capture just how pretty they truly are.
The butterfly is a symbol or transformation. These necklaces would be lovely for anyone who has made a major positive change in their life and need to signify it in a tangible way. Or maybe, you just like butterflies… 😉