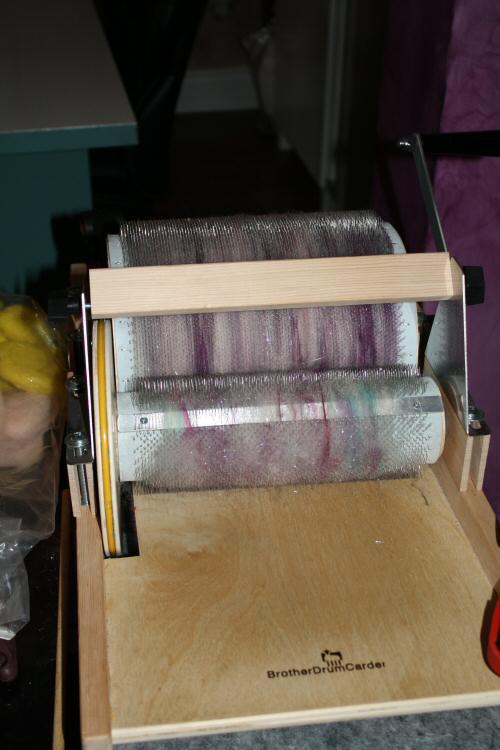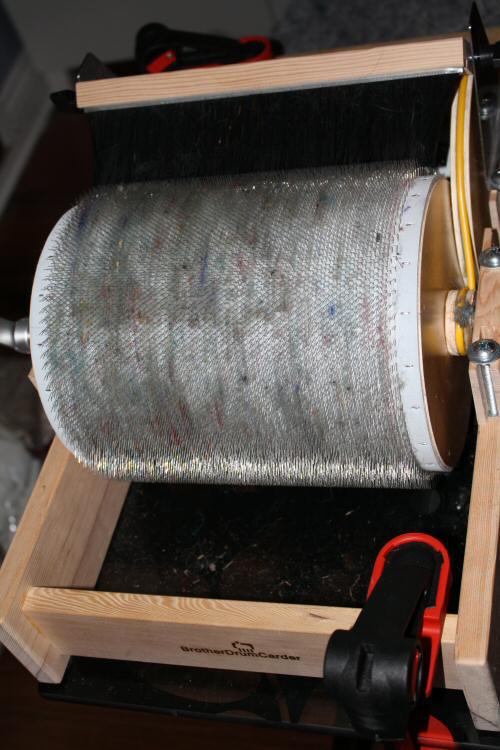 Back in January, I started a thorough search for a drum carder…I had massed a decent amount of fleece and really was not looking forward to hand carding it all. If you have ever looked for a drum carder for equipment you know that they do not come cheap, and do I ever drool at all the different kinds out there on the market. I have spent a small fortune on jewelry making equipment over the years, I can`t really justify $900+ for something that is at the moment, solely a hobby. So I started my search for a used one on ebay…and was I shocked to find one in the $300 range…brand new.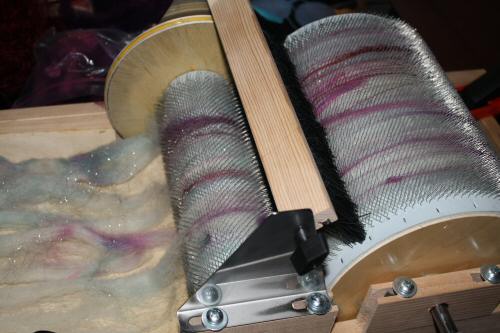 Yep, Brother Drum Carders are a no-frills economic made in the USA drum carder. I ordered one straight away in January from their website (they also sell on Etsy & Ebay). I must say, I am impressed having zero expectation & zero experience with a drum carder. I've used it to blend roving/angelina fibers/silk, and also to process my own fleece that I have washed.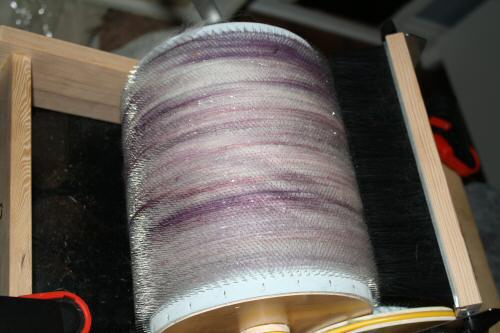 It is hard work cranking that thing by hand…I do dream of a motorized one if I ever get busy enough to warrant it. And the medium coarse carding cloth I chose doesn't work very well with my alpaca or angora rabbit fibers…I will have to buy a cloth with teeth appropriate for fine fibers for this (that does make me wonder if a more expensive model could handle all/most types of fleeces) but can I really complain at the price point? I simply feel very lucky to have this tool at my disposal at such an affordable price!