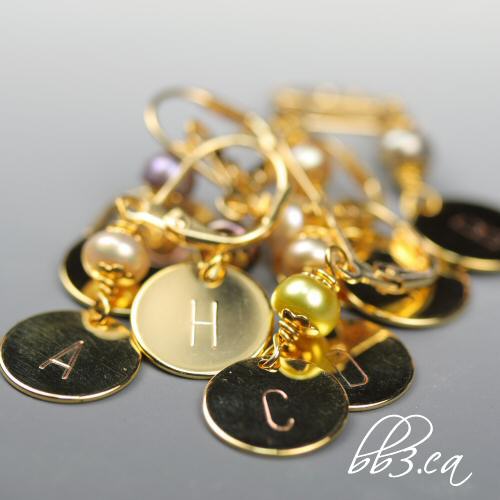 I don't know why it took me so long to merge the jewelry making with knitting accessories. It was about a year ago that I looked down at my knitting with the usual plastic craft store stitch markers and thought, "hmmmm….I bet I could make something prettier, and less hard to lose".  Not long after that knitting bling was born & I cannot churn the ideas for these out fast enough. They are such a cute little accessory for your knitting/crochet. If you spend a ton of time at these activities like I do, why not have something sparkly, fun & useful at hand?
Here's the designs I currently have available: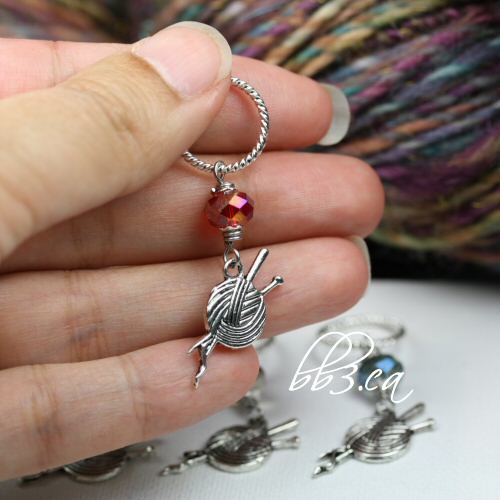 My personal fave, featuring the ball of yarn with needles charm, paired with faceted crystal rondelle. These beads are reconstituted glass and they sparkle like crystal.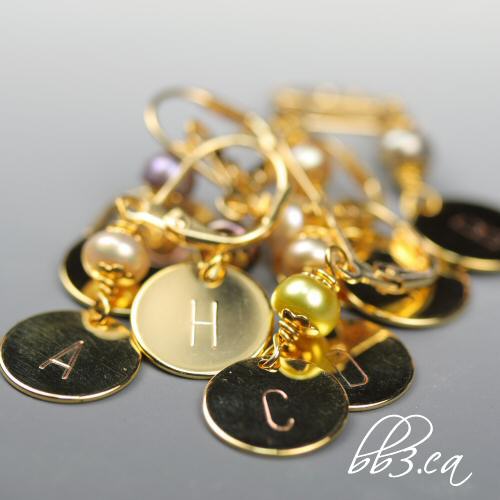 I engraved this set of stitch markers from A – H: great for projects such as sock knitting. Slip on needles or clip on stitch. The gold is paired with freshwater pearls. Also available in silver, with silver faceted glass beads.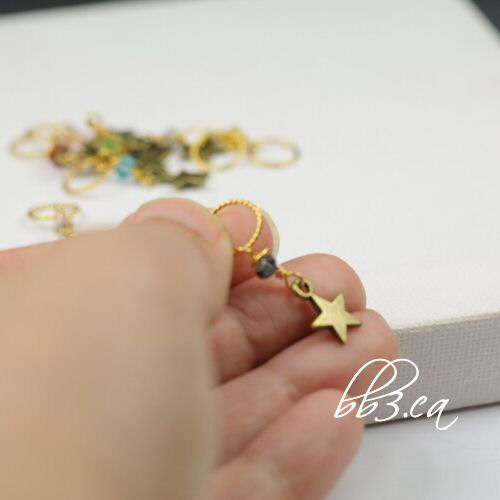 Twinkle twinkle little star: these cute stitch markers are paired with a small star charm & faceted glass rondelle in various colors.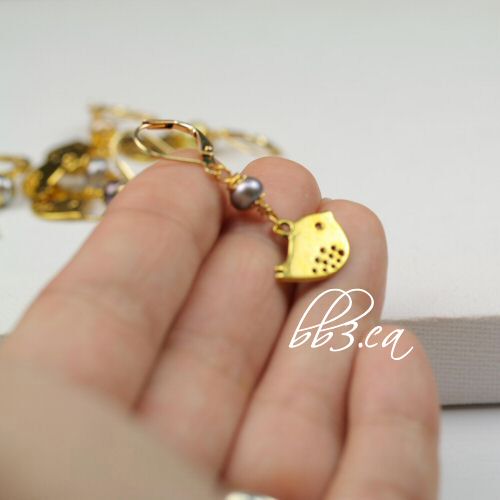 Another slip on needles or clip to stitch set of 8, this one with a sweet bird charm & freshwater pearls.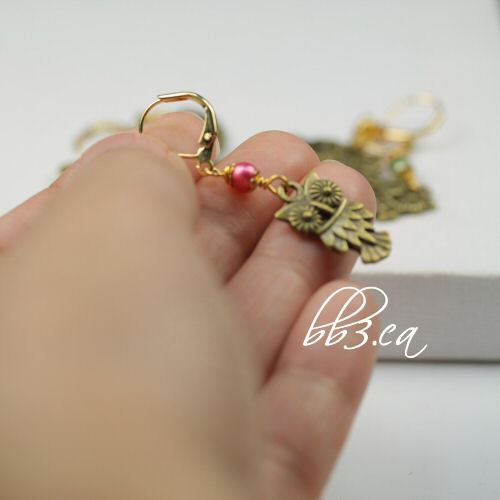 I love these little owl charms. Slip on or clip to stitch, set of 8 with freshwater pearls.
More designs will be on their way in the future. I have a few in conceptual stage, as well as more engraved and personalized designs, which I would like to expand on more. How about your own monogrammed stitch markers?? Oh la la… 🙂
If there is any design or variation you'd like to see, leave a comment below…