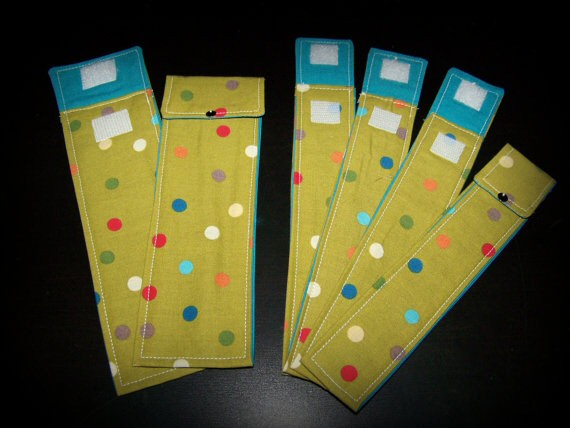 You know that feeling, when you know exactly what would be perfect to make your life easier but you have neither the time or the know how to make it yourself, & you wonder if you can even find it for sale if you go searching? When I started scouring Etsy for the perfect little pouches to store my knitting/crochet needles while traveling, Jessy Austin from Knotted Strings…and Beady Things seemed to be reading my mind.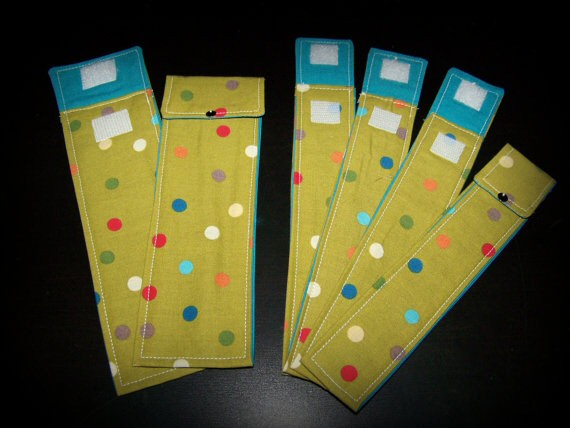 Aren't these just darling? Not to mention practical! I was so stoked when I contacted Jessy & she was able to ship these to me in Canada. When received they did not disappoint; exactly what I wanted & they accompany me on our frequent trips. No more misplaced needles/hooks, nor the need to bring the entire needle/crochet case.
I thought this was such a brilliant idea, I asked Jessy if she would do an artist spotlight for the blog. Not only did she agree, she generously offered to do a giveaway, as well. 🙂 Intrigued? Read on…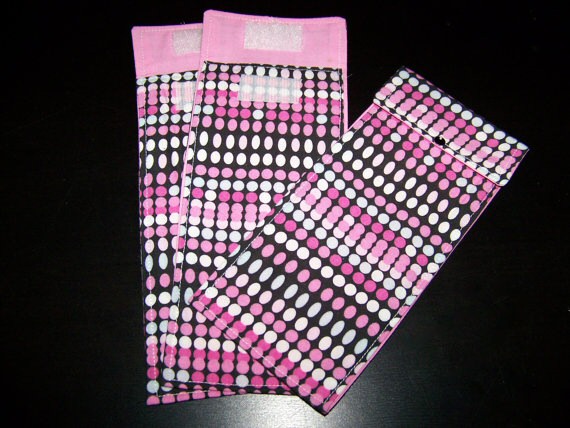 How long have you been creating?
Honestly, as long as I can remember! My mom always claims she isn't "artsy-craftsy," but I have clear memories of her encouraging my sister and I in our creations and being a great teacher for basic crafting skills. My dad has always written poetry, my grandad was a musician, and both of my grandmothers dabbled in crafty pursuits….I guess it's in my blood! =}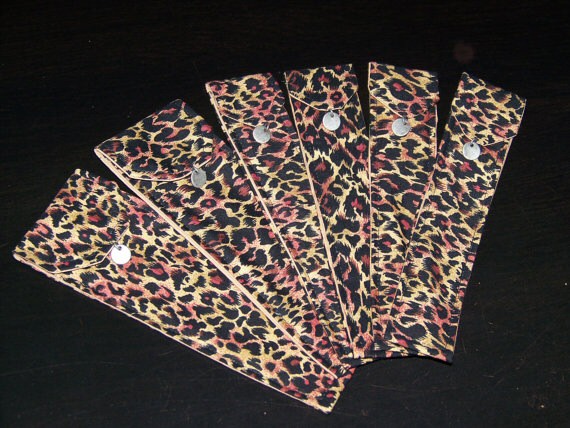 What made you start creating?
My first crafting memory is of making salt dough ornaments for Christmas gifts for our family….mainly because we had no money to buy anything! =} Most of my creative passions have started as necessity. I wanted new, trendy clothes in high school, but couldn't afford them, so I worked on my sewing skills. I needed gift bags and cards for gifts after I moved out on my own, but didn't have any money (this was before there was a Dollar Tree on every corner) so I started making them. I wanted special gifts for the new babies in our family, so I learned to crochet and, much later, to knit. I also love to give gifts and am very thrifty, so making the things I give is both fun and, usually, affordable.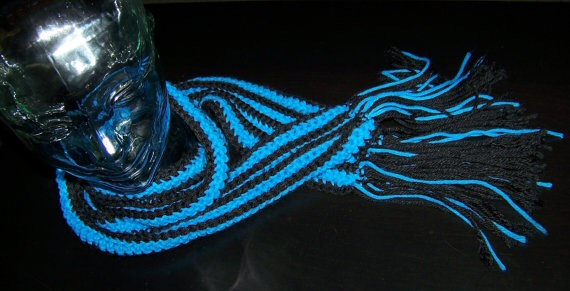 What inspires your designs?
Everything! It can be something as simple as a flower or color. Other times, it's the feeling inspired by a song or person. I've learned the most important part of retaining that idea is to write it down!! There have been too many lines of poetry or knitting chart designs that have just fallen out of my brain when I didn't jot them down.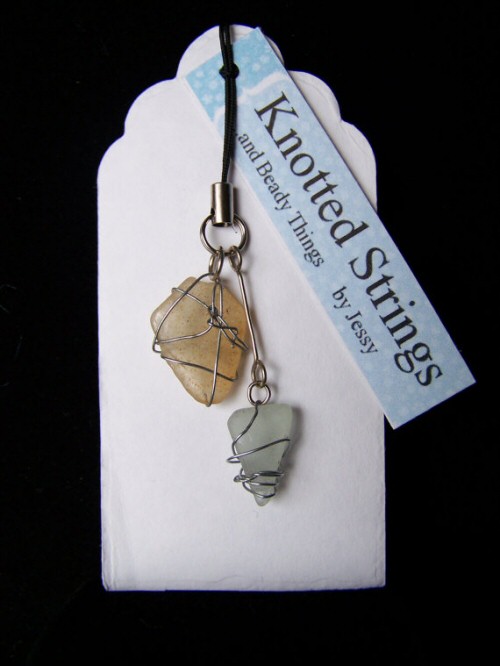 What are your favorite pieces to make/creations you have made?
Most of my craft projects are gifts, so there have been only a few that I didn't thoroughly enjoy making and giving. For myself, I love making shawls, scarves, socks…in fact, I have a pair of socks on my needles right now! For sale, I enjoy pairing fabrics for my needles/hook travel cases and creating beaded stitch markers and earrings…there are must so many possibilities!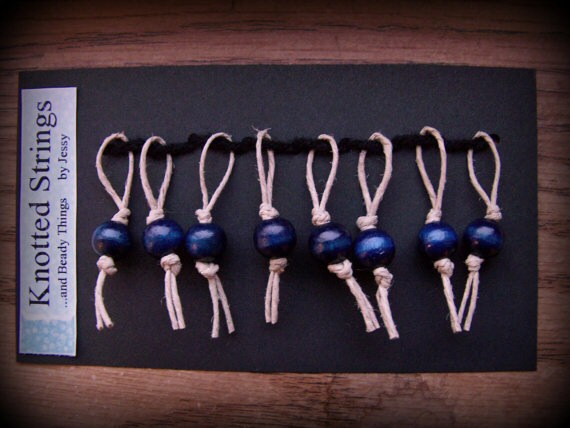 Where do you sell your work?
Most of my sales are from my etsy shop, Knotted Strings and Beady Things. I also have a few knit & crochet patterns available on Ravelry – with many more just waiting to be made presentable to the crafting community! =}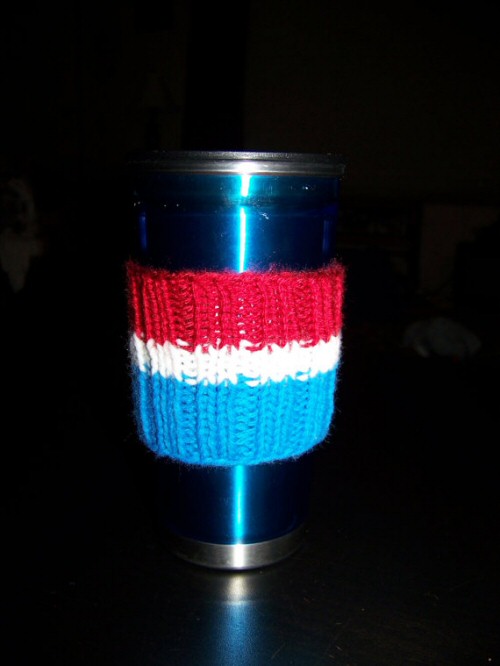 Do you accept custom work?
I certainly do! I'm always happy to talk to someone about their idea and help bring it to life!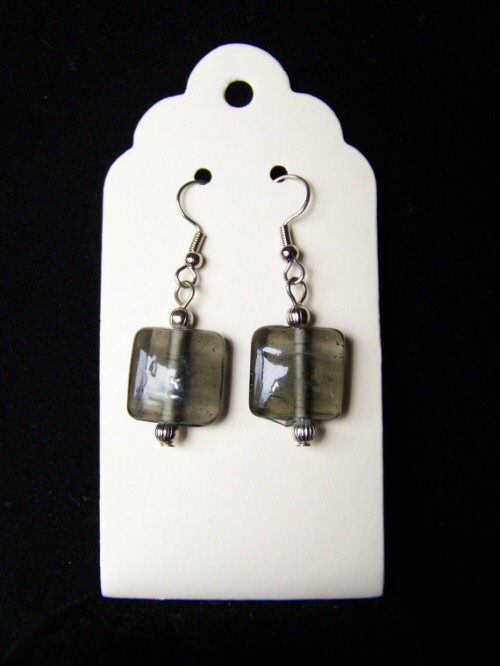 ***GIVEAWAY***
Leave a comment on this post, and we'll randomly draw for a winner to choose a product of their choice from Jessy's shop (up to $10 value BUT – if we can get 50 comments, as in 50 unique visitors I'll be happy to make up the difference for any item you want in her shop if over $10). Note that like most blogs I get my share of spam, so moderation may be on when you comment, but rest assured I will approve them tout de suite. 🙂
We'll take entries until March 12th, 2014…so feel free to share far & wide to get those comment up there to qualify for the bigger prize. 🙂
A sincere thanks to Jessy, and be sure to check her work out on:
Ravelry – Rav ID: brighteyesjessy
***UPDATE MARCH 13TH, 2014***AND THE WINNER IS…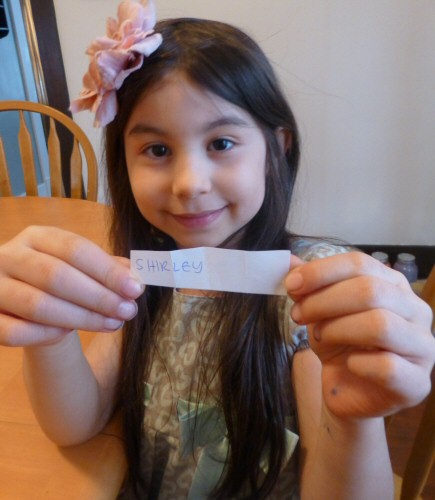 CONGRATULATIONS SHIRLEY!
You can watch the video of the drawing here:

Thanks again all! I had a lot of fun doing this and enjoyed all your comments. I hope to host more giveaways on the blog in the future. 🙂
Are you an artist inspired? I'm looking to share your story here and in my monthly newsletter. Inspire me; inspire others! E-mail me or leave a comment below to be considered. All you need is an online presence (blog, website, Etsy shop, etc.) so that the international audience the internet attracts can get to know you & your product better. This is my contribution to the handmade/artist community, & I am honored to do so! Look forward to hearing from you…
Would you like to host a giveaway on creativity inspired? I'd love to hear from you for your very own post, or feel free to leave your giveaway in the comments here if you are hosting your very own, & I'd be happy to repost it for you. Every little bit helps to get your art/handmade goods in front of admirers, and it is my pleasure to lend a hand.